The Data Handbook
How to use data to improve your customer journey and get better business outcomes in digital sales. Interviews, use cases, and deep-dives.
Get the book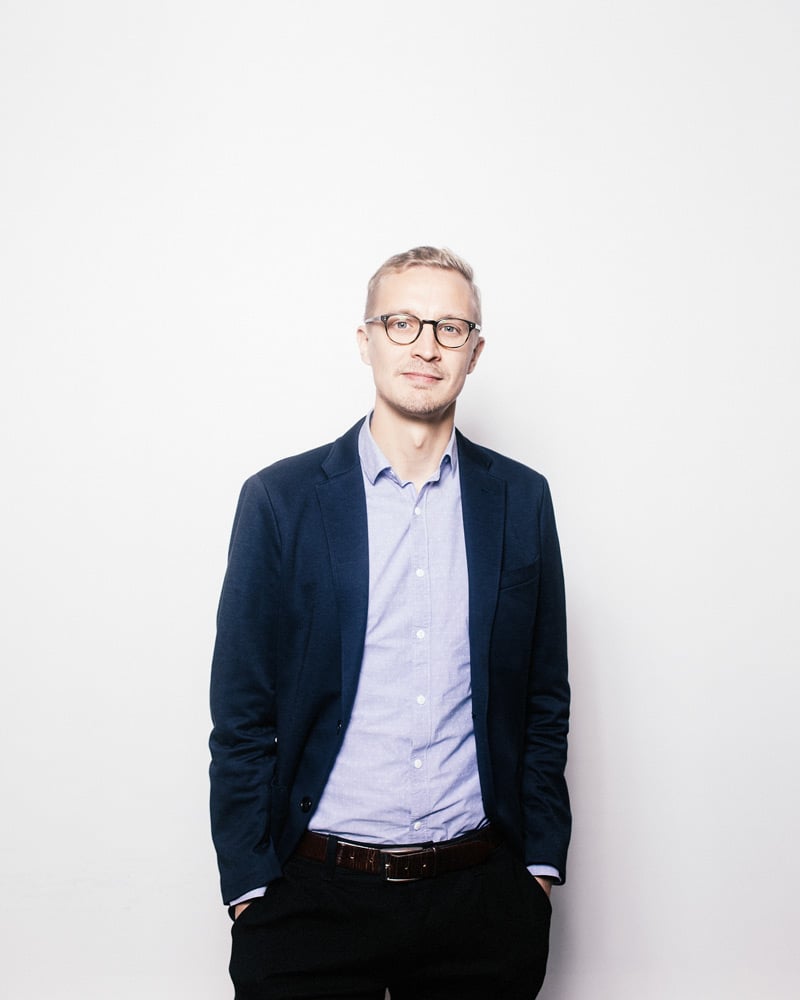 Ville Loppinen
Business development
LinkedIn
Getting things right at the architecture stage means fewer technology challenges down the line. Companies should start with a real business need, scale gradually and keep an open mind.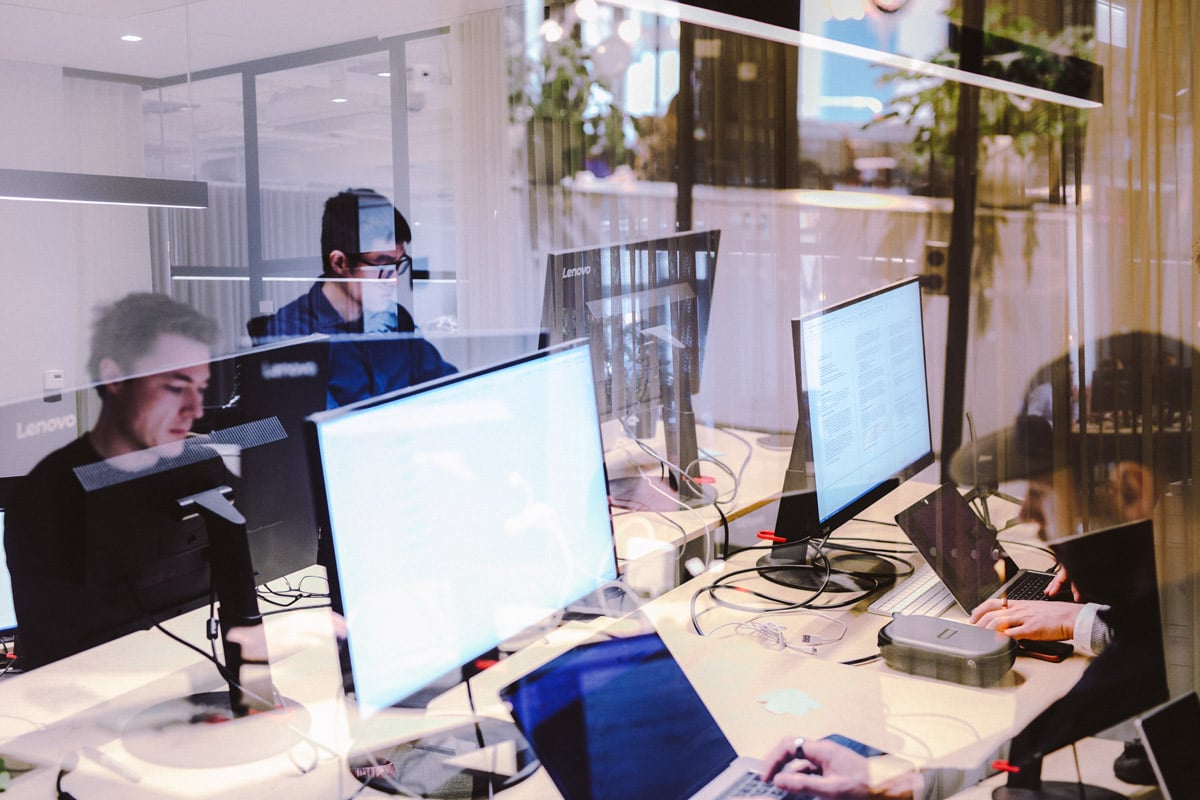 When building the architecture for sales & marketing and its related areas of operations (such as a customer database, CRM, marketing automation, ecommerce, and other customer services) it would be easy to plan and execute each of these areas separately. But doing so is often a mistake, as it means a long system-development project that yields value to the business too slowly. Also, it may result in a system that only serves the needs and goals of an individual department, rather than the business as a whole.
The best way is to build the architecture gradually, validating each investment based on reliable data and enjoying positive results that grow your business at the same time.
The key to this is collaboration and cooperation between different departments within an organisation. Identifying and breaking organisational silos is the groundwork to build up from. This requires continuous and effective communication between departments, identifying common needs, setting business goals, and making improvements in the most impactful areas.
Have a real business need behind every investment
Often, decisions about sales & marketing architecture are made by an IT department that wants to build and maintain a perfect puzzle. But it's important to remember that technology is a tool with no meaning in itself. Every investment should have a real business need and a target behind it. Targets, sales, data collection, IT, customer care, and value creation should all be driven by the business and its goals.
We have seen that building a sales & marketing architecture is most successful when it is jointly engineered alongside running business-based growth experiments that follow direct business metrics. After successful and productive results from the growth experiments of MVPs (Minimum Viable Products), the experiments should be scaled into continually evolving and data-driven architecture components (such as a customer-data platform, or a marketing-automation or ecommerce platform).
Communication throughout the entire company is key. If the goals of the different functions are not aligned with business goals, it's unrealistic – or even impossible – for an individual department to work efficiently and create business growth. Real growth-experiment results are the key to balancing and prioritising what to develop and when.
Build from the bottom up – gradual scaling helps to validate investments
When building any architecture – no matter how complex – it is good to start with a simple core question: what are we trying to solve, and how are we going to do it while simultaneously testing business results and validating future investments?
Sales & marketing architecture that spans all domains of the organisation is a huge investment. The earlier the investments are validated and the results are tested, the better. This is why we recommend ongoing experimentation, continuous measurement of business targets, and gradual scaling of proven areas.
Valuable lessons for building a sales & marketing architecture:
Keep asking the question: what are we trying to solve?
It's less risky to build from the bottom up. Start with smaller testing and MVP experiments, as this means lower costs compared to large one-off investments with uncertain results. Lower costs mean the possibility for more testing and therefore more data. Build on top of knowledge, reliable data, and measurable results. This works even when the end result is a large system or net of systems.
Growth hacking and experimentation work. This includes many trial-and-error projects to achieve successful results, and requires a company culture that is open to transformation and working towards a common business goal.
Sales are done more and more in digital channels, so the link between sales and IT gets tighter all the time. The key input and needs for continuous decision-making come from sales & marketing engineers who, on a daily basis, try to serve and win customers. And again, all these scaling decisions need to be aligned to real experiment results.
---
Two scaling examples to take note of
1. A marketing-automation implementation project
Marketing automation tools need data to work with. But this is often a bottleneck, as it takes a lot of resources to implement enough data into a system. Selected data integrations within smaller areas have been proven to work well as a basis for learning, before scaling with more integrations.
We have even proven the power of automation without any actual technical automation. In this case, the "automation" work was done manually to mimic a marketing automation system in order to prove the business case. The results of the test spoke strongly on behalf of automation and justified the investment.
2. A CRM platform project
Going from an easy-to-use sales tool to a holistic customer relationship management ecosystem (containing predictive forecasting and automated sales process) is where salespeople are optimising the process. As CRM is there to boost sales, the process of building the platform starts with interviewing a few sales experts and having their input on what they need in order to sell more. The same is done with customer service. Combining the results means we can create a truly efficient CRM platform and do the necessary integrations in the right order.
These examples display how the building of a sales & marketing architecture can happen at the same time as the business is growing. Investments such as these shouldn't be isolated projects that are built for the future. After all, no one knows what the future holds, and customer behaviour and digital sales are changing fast. Continuous communication, experimentation and measurement form the base for the architecture needed today.
This blog was written together with my amazing colleague Ilkka Rämö, thank you!
---
Learn how to thrive at the turning point of digital sales by reading The Digital Sales Transformation Handbook. Discover how digital sales transformation is changing companies, and how your business can leverage this change through organisational development, customer experience, ways-of-working and technology. Featuring interviews with industry experts, such as Marta Dalton (eCommerce Director for Unilever and Coca-Cola previously), Risto Siilasmaa (Founder of F-Secure) and Antti Kleemola (CDO of VR, Finnish Railways).
The Data Handbook
How to use data to improve your customer journey and get better business outcomes in digital sales. Interviews, use cases, and deep-dives.
Get the book