Community-led by nice people
Our culture is a unique mix of high work morale, a laid-back atmosphere, and amazing people. We work to live, not live to work.
Go to careers
We can achieve the best possible outcomes for our clients and for us, as individuals, by embracing the pillars of our culture: trust and transparency, autonomy and ownership, and working as a community.
Sirkka-Liisa Rotinen, CEO
Our values
What Columbia Road stands for
Trust
Trust is shown in our company from the very first day, but it comes with responsibility. In a community-led organisation, trust means you don't have to ask for approval for decisions that affect your work.
We trust people to make the best possible decision, as they know what is best for them to succeed in their work. But it's important to keep in mind that by making a decision the person is then responsible for that decision.
A culture of trust is a great factor in our success, as it fosters creativity and commitment, and helps everyone to aspire to do their best.
Transparency
For people to make good decisions and to be able to take responsibility, everyone needs to have access to as much information as possible. We have approached this so that unless there is a legal or other cogent reason all information is available to everyone in the company, from financials to salary ranges to strategic documentation.
It is through transparency that we can see leadership manifest in client teams, internal task forces and individuals rather than through line managers. It means that tough questions might be asked and everyone should be open to having discussions, but the final call is always made by the people owning the topic.
Community-led
Community-led organisations have their own set of rules, ways of working, and support structures. These elements, at their best, manifest themselves in high employee motivation, organisational productivity and satisfied clients.
From the get-go, we have aimed to build structures that are geared toward building and maintaining trust and transparency as the organisation grows. Structures act as enablers, making sure that people are supported and have visibility, as well as creating alignment within the organisation.
Professional growth
In a community-led and self-directed company such as ours, the learning opportunities are abundant but also the responsibility of each developer, designer, and marketer. A learning budget you to define, endless certification options, and continuous learning through client work are facts that are all true.
The real value of these opportunities is and should be defined by each Roadie in order for the learning path to support and elevate the skills of everyone in the most fruitful way. You be you.
Shared goals
Our community of 150+ Roadies is a collection of different backgrounds, knowledge, and experiences. All of us contribute to our business in equal amounts, which makes it immensely important to make sure that everyone feels and knows they are treated as equal contributors.
As we have shared goals instead of individual ones, we share success equally - regardless of seniority, tenure or contribution. For example, the annual company bonus model is equal for all employees, as everyone receives an equal payout if the shared goals are met.
Support
For us, the ultimate goal is to ensure our community is a place where everyone can and will ask for help when needed. By helping others, everyone is helping themselves as well.
We want to ensure that Roadies can trust, and know, that they always have someone to turn to and that they can support each other. Knowing whom to turn to is key to fostering a safe and supportive environment for all of our Roadies.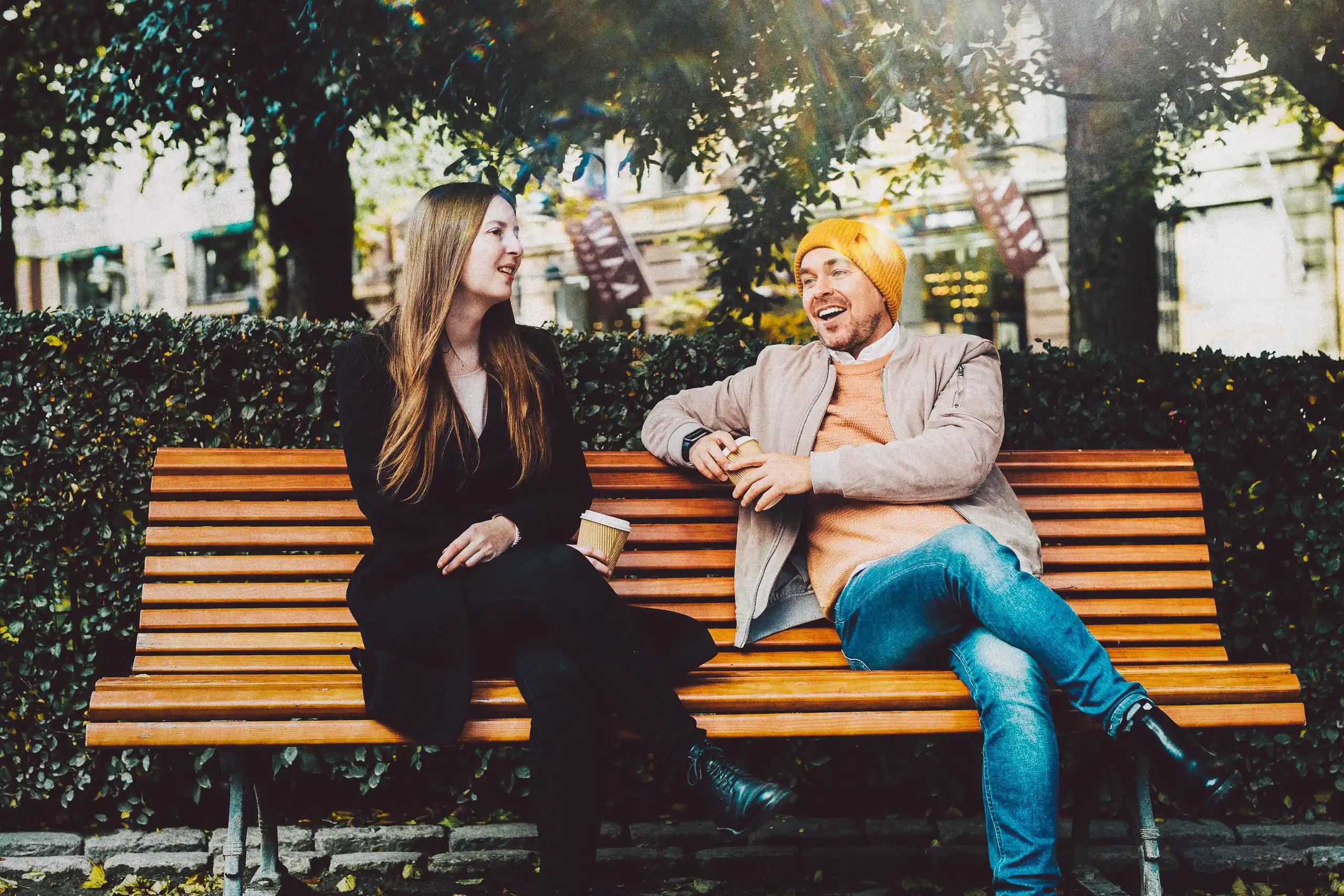 Highlight
Why healthy work culture isn't just about the sunny side of life
When I joined Columbia Road, one of the first things that I found exceptional was the Friday morning's feeling-sharing session. I don't recall sharing my feelings openly in my previous jobs in a situation dedicated to that. It felt pretty challenging, as my strategy in work life had been to keep my feelings to myself.
Culture is not something that happens apart from you. Every single Slack message or conversation you have with your colleagues is the culture in the flesh.
Juuli Kiiskinen
Society has taught us to leave negative feelings out of work to be successful, because who doesn't love an ever-positive champ who can put on a smile no matter the situation? It's too bad that feelings are not like coats that you can hang outside before entering your workplace.
People who work in the tech industry love to refer to Google in how they do things, so why not trust Google also with this one: Google did a study already back in 2015 to learn what makes a Google team effective. They discovered that psychological safety was undeniably the most important of the five dynamics.
2015 was seven years ago, and the world looks very different today. That being said, the need and importance of psychological safety have never been this high in individuals, teams, and societies.
Our Culture Code
Get to know us, the Roadies, and Columbia Road in this culture book. We wrote it ourselves as a team, and it's about how we see, feel, and live Columbia Road's culture, values, and mission — and everyday life on the Road.
Read Culture Code
Sustainability
Our broader impact
All of our clients want business results with digital sales and marketing. With each of them we've built trust and earned the right to advise. It's on us consultants to do our best to ensure that the recommended course of action is a reasonable one.
That we have done from day one.
The world is changing and so must we: in 2022, with 150+ people on our team, we've added more depth to our sell better thinking. As mentioned, our clients want business results, sooner than later.
We, the Roadies, have an opportunity to help our clients reconsider how those results are achieved. How many scarce resources are spent to gain an increase in profits? Is the societal change we caused net positive? How might we use our know-how and intelligence to reduce the waste that these processes create?
These are not easy questions, but we are the ones that have the power to ask them.
We promote Net Impact thinking – not as an afterthought, but as a core component.
We want to discuss responsible, sustainable, future-proof solutions with our clients. Some of the discussions we start may be overwhelming and out-of-scope from the original consulting engagement or project.
However, to stay relevant today and in the future, also our clients must be able to show their commitment to a sustainable way of doing digital business. We want to be the partner with which all of our clients find a way to sell better.
As a company, we have the opportunity to create change with our employees, at our clients, and in the world. We can choose better and choose wiser. We can decide to take a stand against inequity. We can embrace change and say no to "this is how it's always been". We are at the beginning of our journey, but we have chosen to be an actor rather than a bystander.
We also want to make an impact in the world and do good by making yearly donations to non-profit organizations, preferred and chosen by our Roadies. In addition, we have established a DEI task force consisting of Roadies whose goal is to ensure fair treatment for all and clarify that diversity, equity, and inclusion are an important part of developing the working environment at Columbia Road. To help us succeed in our goals we have partnered up with various communities and organisations such as Inklusiiv, Women in Tech, and the WWF.
Join us
In Glassdoor and Tunto, an anonymous employer rating service, Columbia Road's current overall grade is 4.8/5. The grade includes areas such as future prospects, salary and benefits, colleagues and community, and safe company culture.
See open positions
20+
nationalities represented