For me, it has been essential to be able to develop my skills in ways that support my learning habits. I have the freedom to choose how, where and when and I have an unlimited budget to make all my learning wishes come true.
Franck Smulter, Senior Martech Consultant
Our approach
We're full-stack marketers
We use full-stack to describe Roadies having an overall understanding of digital marketing and communications combined with in-depth expertise in some area of marketing technology, such as analytics, Marketing Automation, CRM, or performance marketing.
Technical and analytical
We are technically quite skilled and can go deep even though we have the help of amazing developers. Analytical mindset, ability to see what's outside of the box, and a strong getting-things-done attitude are at our core. We often work as growth owners, helping clients measure and prioritise growth activities.
Tools as a means
We use different marketing technologies as a tool – using specific tools shouldn't be considered as the main goal of our work.
Marketing in the core of digital sales
We believe that marketing and sales should be a joint effort. Digital marketers should be working right there with the team developing digital sales. We are looking for people that have an ability to stretch to new competences.
Career story
Being a martech consultant at Columbia Road
We asked some of our marketers to sit down and think about what it really is like to be a marketer at Columbia Road. Watch the video and see for yourself!
We work with big build projects as well as on-going growth projects, ranging from setting up a large-scale data platform to running marketing campaigns.
No matter what the work consists of, the important thing is to get measurable results and have a strong business focus.
We work hands-on with different customer and analytics platforms, and with different marketing tools. We also help our clients integrate their data and marketing platforms to enable automation in their marketing and communications.



Solving client's business problems, working closely together with the client, is what all Columbia Road consultants enjoy doing. We get to see the impact of our work firsthand, build long partnerships, and measure and improve services continuously.
Martech consultants work as a team together with our technology and design consultants. We are a flat organisation and we don't have any managerial positions.
Seniority means that the more experience you have the more you get to take responsibility of your projects, coach other consultants, and participate in our competency-specific task forces, account management, and framing our sales offering.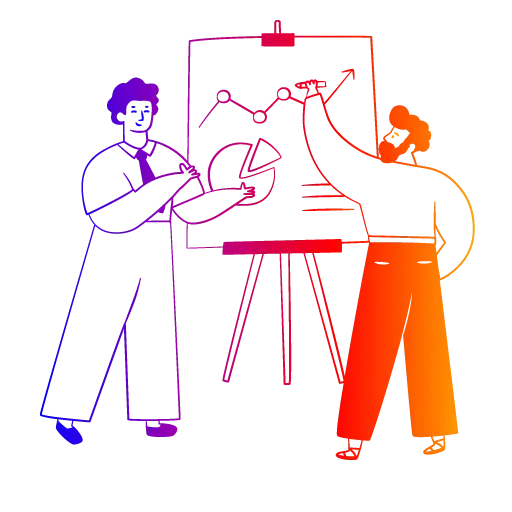 Trusted advisor
First of all we are trusted advisor for our clients. We understand their needs and goals and make the recommendations and decisions of how to get there.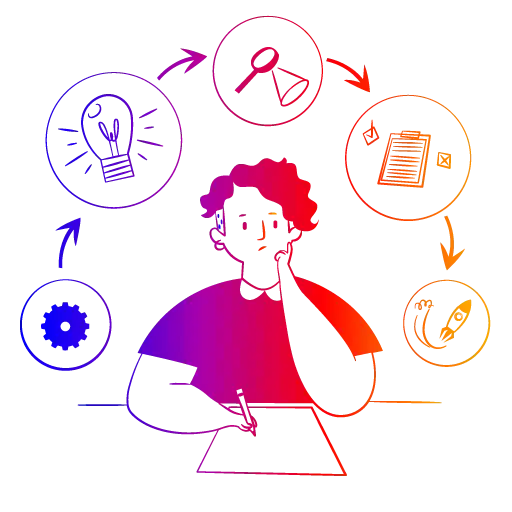 Strategic and hands-on
We are a combination of strategic problem-solvers and hands-on workers. Our core competence is seeing and understanding the big picture but having very deep skills in some areas.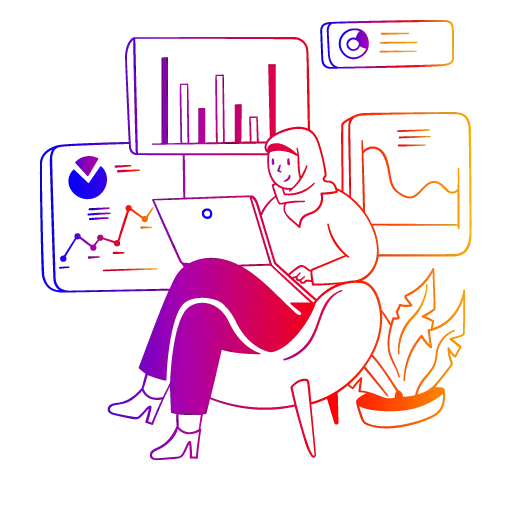 Taking ownership
Roadies have a lot of responsibility and ownership of any given project. Sometimes you might get the chance to own your client's business problems and communications with all stakeholders, sometimes it's shared with a team.
Our clients are typically large organisations and well-known, coming from different industries both B2B and B2C. We create big impact in the markets where we operate, helping our clients with an analytical business mindset and a fearless get-things-done attitude.
We adapt to different environments and use the best-fitting tools and methods to get the job done. Solving client's business problems, working closely together with the client, is what all Columbia Road consultants enjoy doing.
Professional growth
We fully support you
In a community-led and self-directed company such as ours, the learning opportunities are abundant but also the responsibility of each individual.
Limitless learning budget, endless certification options, and continuous learning through client work are facts that are all true.
The real value of these opportunities is and should be defined by each Roadie in order for the learning path to support and elevate the skills of everyone in the most fruitful way. You be you.
Learn more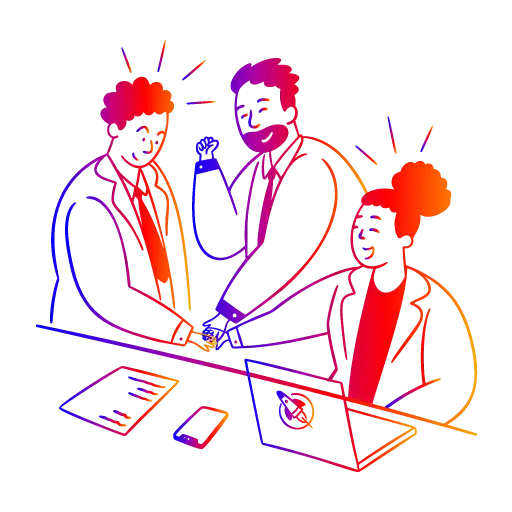 Learning with clients
While we offer a multitude of opportunities for learning, client work is the ultimate chance to learn the most. That is simply because most of us spend almost all of our time with clients.
We do our best to find the best match between our client needs with our consultants' wishes for learning and development. Sometimes it means new martech skills, sometimes people skills. What you learn in a project is much defined by how open you are to new adventures and opportunities to take the mental role of an apprentice.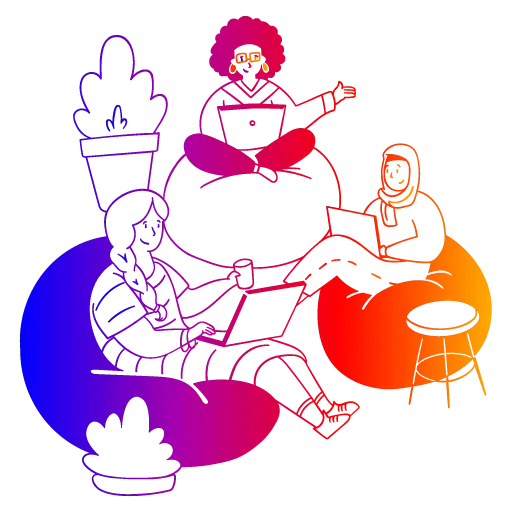 The Roadie community
There is no question, problem, or even a passing thought that would ever go unnoticed if you voice it out. You can rely on the support of a community that goes out of its way to care for each other.
You'll have 150+ experts in software development, design, data, and strategy ready at your service. In addition, we have a very strong feedback culture that creates a safe environment to push each other forward.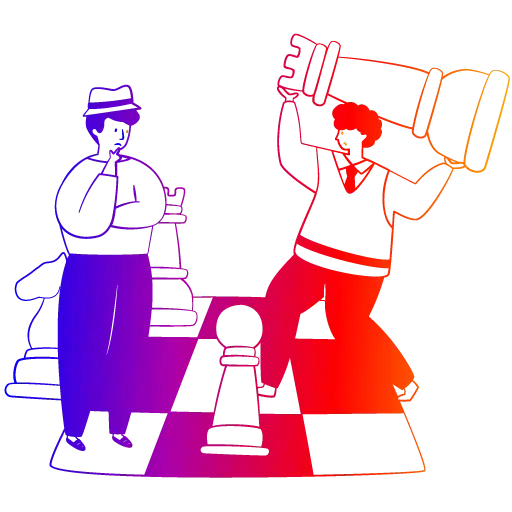 Checkpoints and Mentoring
Checkpoints are our way of getting feedback and planning for professional development. They are not performance reviews and are 100% up to each Roadie to plan. You can choose the person to have the checkpoint with, you can choose the topic and you can choose the method.
A set of Roadies have been educated as Mentors, who have skills and tools to hold supportive, meaningful and inspirational checkpoints. The Mentors will guide you, but you get to choose what kind of discussion is best for you.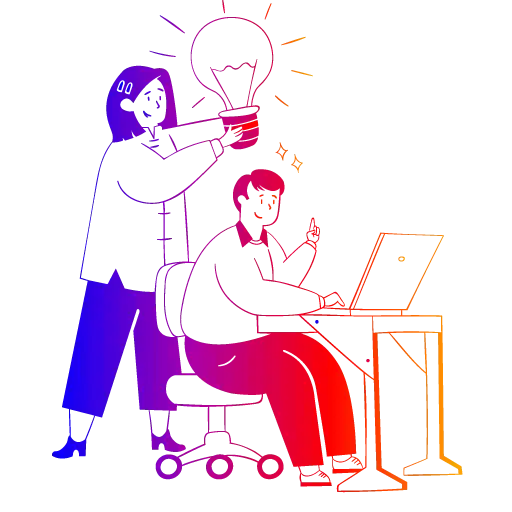 Organised learning
We organise monthly Lessons Learned sessions that are focused on stories and learnings that have made a difference at a client. The projects are sometimes straightforward, sometimes challenging. Quick wins or long term incremental improvement. At all times, they are unique learning opportunities.
The marketers at Columbia Road also organise biweekly learning sessions on current and interesting topics. The biweeklies are for sharing solutions to problems you've discovered, for helping others, for hearing about new developments in your field, and sometimes to welcome speakers from other organisations and learning from them.
CULTURE CODE
Get to know us, the Roadies, and Columbia Road in this culture book. We wrote it as a team, and it's about how we see, feel, and live Columbia Road's culture, values, and mission — and everyday life on the Road.
Learn more
Open positions
We're hiring!
We are recruiting new people at all times. Check out our data positions! You can sort the roles by competence or location, or search with a keyword.