We are growing our data team with data engineers, data architects and data analysts. The team is growing fast, now's the time to jump aboard!
Our approach
We use data to solve business problems
As a data consultant at Columbia Road, you get to work with a wide variety of different industries and different clients. Being a data consultant means that you have two skills sets you get to use every day: hands-on data skills and consulting.
Always hands-on
We get our hands dirty in every project we do. At Columbia Road, all data professionals are trusted advisors for our clients, no matter your seniority. Come as you are and learn something new every day. We don't usually have project managers, which means you get to take ownership and responsibility of projects.
Technology is a tool
We are technology agnostic by heart and are not afraid of ready-made tools and components if it can bring value faster than implementing new technology. All of our data professionals are open to learn new technologies and methods. We always consider a variety of solutions instead of using the same tools.
Solving business problems
We create business impact for our (usually large and well-known) clients, often visible to many consumers or companies. Seeing the impact of your work first-hand, building long partnerships, and measuring and improving services are the bread and butter for Roadies.
Highlight
Being a data engineer at Columbia Road
We want to have a visionary approach to data strategy with strong focus on data utilisation and activation. We are experts at putting business use-cases into practice with a conversion-focused angle.
We strongly believe in the operationalisation of existing data through a hands-on approach. If needed, we'll build or rebuild the needed data capabilities and architecture that will best suit the business needs.
What we often work with:
– Finding bottlenecks in key customer journeys and optimising them
– Launching tests in digital channels to set up an experimentation-driven culture
– Identifying data-driven opportunities in customer segment activation and capitalising on them
– Personalisation of customer experience across multiple touchpoints
– Utilising data to optimise sales and marketing processes
As a company focusing on digital commerce, our projects are all about building digital sales capabilities. In our projects we often work with data from multiple sources: customer, sales and product data, web analytics data and app data, and data from digital marketing activities. Data strategy and architecture, data infrastructure, and data aggregation tools are essential part of what we do.
In practice, sometimes we develop and operate data pipelines in a cloud environment, sometimes the project is more about planning a customer data strategy or a new data intensive platform. Master data planning is also one of the areas we do.
A big part of the process is data wrangling: finding the right data from various sources and using it in meaningful ways.
We adapt to different tech environments and use the best-fitting tools and methods for getting the job done. Public cloud services, data visualisation tools, and data modelling are some ways to solve the business problems of our clients.
In our projects we often work with data from multiple sources: customer, sales and product data, web analytics data and app data, and data from digital marketing activities. Data strategy and architecture, data infrastructure, data aggregation tools are essential part of what we do.
Ebook
The Data Handbook
Our data-focused handbook is a collection of interviews and articles aiming to answer the question of how data can be utilised to enhance the customer journey and improve business outcomes in digital sales.
Thought leader interviews include Dr Peter Fader, Minna Vakkilainen from Kesko and Erik Zetterberg from Singular Society among many others.
Get the book
Our clients are typically large organisations and well-known, coming from different industries. Some clients are with us for years, some for a shorter time. We adapt to different tech environments and use the best-fitting tools and technologies for getting the job done. It's not the ultimate software product or system we're after, but continuous business improvement.


Professional growth
We fully support you
In a community-led and self-directed company such as ours, the learning opportunities are abundant but also the responsibility of each individual Roadie. Limitless learning budget, endless certification options, and continuous learning through client work are facts that are all true.
The real value of these opportunities is and should be defined by each Roadie in order for the learning path to support and elevate the skills of everyone in the most fruitful way. You be you.
Read more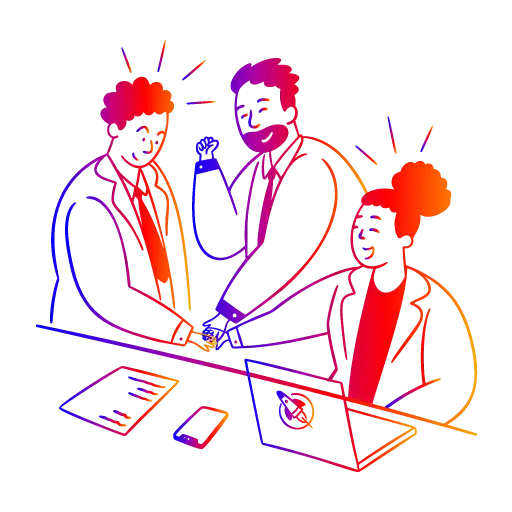 Learning with clients
While we offer a multitude of opportunities for learning, client work is the ultimate chance to learn the most. That is simply because most of us spend almost all of our time with clients.
We do our best to find the best match between our client needs with our consultants' wishes for learning and development. Sometimes it's a new technology, sometimes people skills.
What you learn in a project is much defined by how open you are to new adventures and opportunities to take the mental position of an apprentice.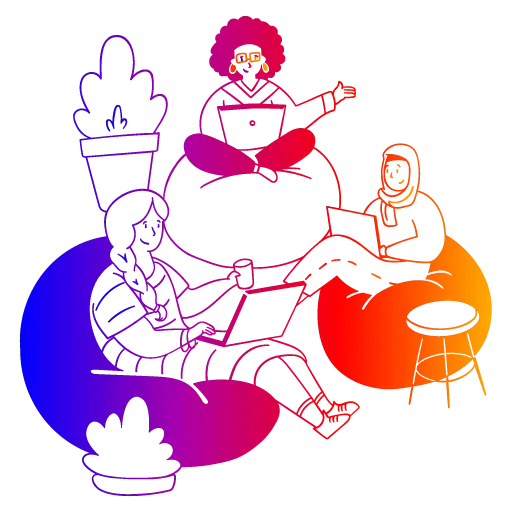 The Roadie community
There is no question, problem, or even a passing thought that would ever go unnoticed if you voice it out. You can rely on the support of a community that goes out of its way to support each other.
You'll have 150+ experts in software development, data, design, and marketing technology ready at your service. In addition, we have a very strong feedback culture that creates a safe environment to push each other forward.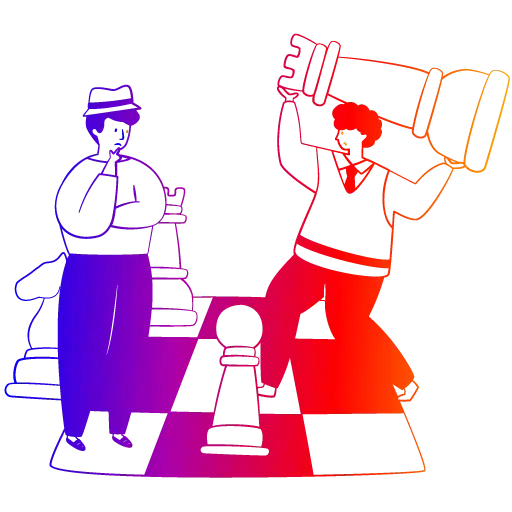 Checkpoints and Mentoring
Checkpoints are our way of getting feedback and planning for professional development. They are not performance reviews and are 100% up to each Roadie to plan. You can choose the person to have the checkpoint with, you can choose the topic and you can choose the method.
A set of Roadies have been educated as Mentors, who have skills and tools to hold supportive, meaningful and inspirational checkpoints. The Mentors will guide you, but you get to choose what kind of discussion is best for you.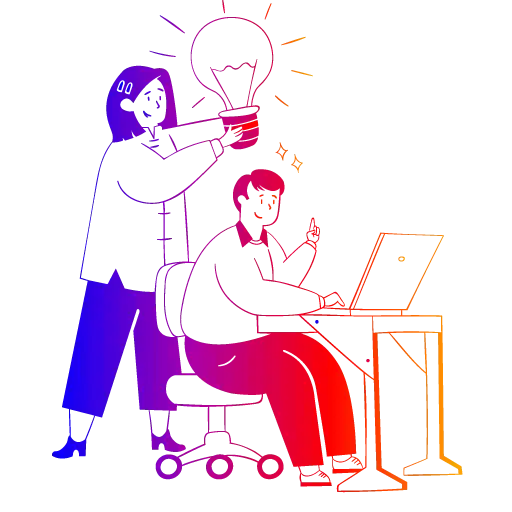 Organised learning
We organise monthly Lessons Learned sessions that are focused on sharing stories and learnings that have made a difference at a client. The projects are sometimes straightforward, sometimes challenging. They can be full of quick wins or long term bit-by-bit building. At all times, they are unique learning opportunities.
The tech consultants at Columbia Road also organise weekly or biweekly learning sessions on current and interesting topics. The weeklies are for sharing answers to problems you've discovered, for helping others, for hearing about new development in your field and sometimes for welcoming speakers from other organisations and learning from them.
CULTURE CODE
Get to know us, the Roadies, and Columbia Road in this culture book. We wrote it as a team, and it's about how we see, feel, and live Columbia Road's culture, values, and mission — and everyday life on the Road.
Learn more
Open positions
We're hiring!
We are recruiting new people at all times. Check out our data positions! You can sort the roles by competence or location, or search with a keyword.