The Data Handbook
How to use data to improve your customer journey and get better business outcomes in digital sales. Interviews, use cases, and deep-dives.
Get the book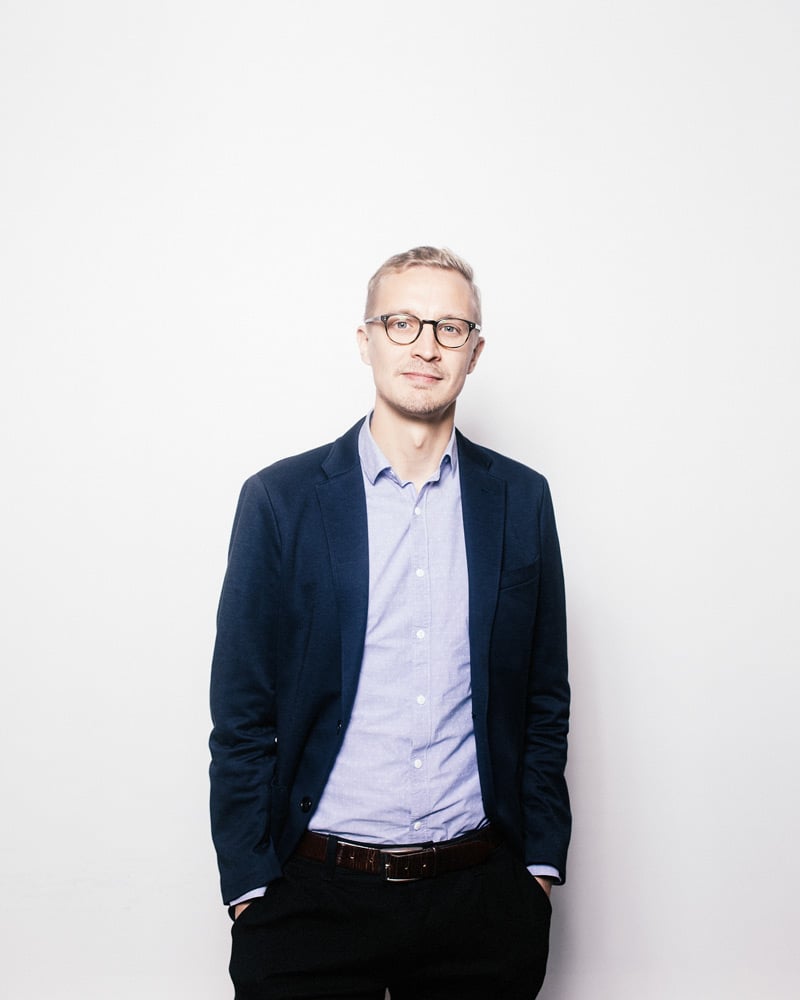 Ville Loppinen
Business development
LinkedIn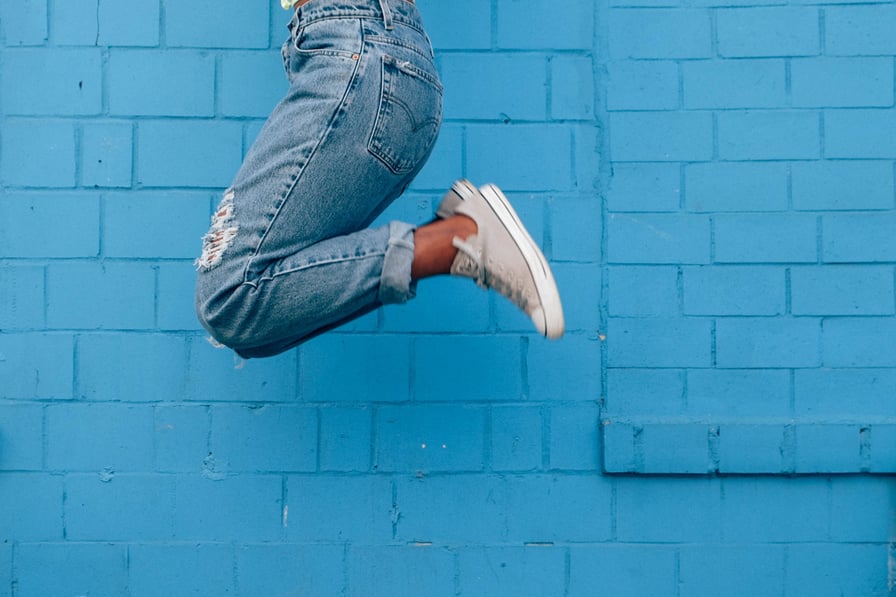 How many ecommerce companies really spend time developing the entirety of their customer journey?
Every step of the way for a customer: from a dreamer to evaluation, consideration, validation to purchase and enjoyment, maybe even becoming an advocate for your products and services. Not just mapping the journey but continuously developing all the touchpoints?
Of course, it is essential to map the customer journey first, but after highlighting and prioritising some touchpoints, it is time to start the actual iterative development process. Marketing automation as a concept is the most logical way to move a customer forward on their journey.
Combine marketing with digital sales and consider these four most relevant care models to grow digital sales using marketing automation tactics:
Content-based automation to convert leads to customers
Abandoned shopping cart
Welcome series
Retention marketing with human knowledge
Next, we'll get into these in more detail.
Get content-based automation leads to convert into customers
Content marketing is all about helping customers and prospects in their needs and challenges. There are plenty of tactics on how to guide awareness, consideration and decision stage dreamers with valuable content (ToFu, MoFu and BoFu level content like ebooks, webinars, newsletters) and then steer them towards purchase.
The challenge occurs when content and inbound marketing need to be aligned with digital sales: A customer's journey needs to be complete and coherent. Usually, marketing can drive customers from a website through landing pages to digital sales channels, but the actual sales experience is often bad or too hard to complete.
Five ways to integrate your customer journey from content to convert:
Align content, keywords, SEM and social media tactics for the needs of both digital marketing and sales. Use same structures and keyword topics to make the customer experience and customer journey integrated and complete.
Be gentle but clear with your visitors. Don't rush your visitors from first blog post straight to sign-up page. Try first to define the value of your service and product by helping your customer using personalised content. At the same time make it always possible to make a purchase immediately.
Remember to gather and follow analytics from each customer journey phase:
Awareness: visitors and content visibility (blogs, articles, …)
Consideration: landing page visits, CTA clicks, eBook downloads
Decision: number of new customers, spend per customer, ...
Create and continually develop your buyer personas.
Keep your customer journey map always updated and visible. This way everyone can see the focus of inbound content.
Abandoned cart process - A must-have for every ecommerce business
Abandoned cart emails are sent to customers who have added products to their cart but have failed to complete the purchase. It's remarkably effective as a sales recovery tactic.
According to SaleCycle, nearly half of all abandoned cart emails are opened and over a third of clicks lead to purchases back on site. You have to understand that customers often abandon their carts without meaning to do so; the website might have crashed, the process was too complicated, or because the site timed out.
About 74% of ecommerce shoppers abandon their cart, and Business Insider Intelligence put that number into even starker terms: "Approximately $4 trillion worth of merchandise will be abandoned in online shopping carts".
That implies that your sales numbers may only be one-third of what they could potentially be. Bring those customers back to your site to complete the checkout with an automated campaign reminding them to make theh intended purchase or giving them an incentive to do so.
Five ways to make sure you don't lose any sales:
Abandoned cart emails are a reminder of what customers have abandoned. So make it clear and try to get your customers into the same state-of-mind when they were on your site.
Concentrate on copywriting: An attention-grabbing subject line, great copy, and good images are all important. Shopify has listed 13 amazing abandoned cart email examples and tips which you should consider following.
Make it easy to get back to the shopping cart. One click back to cart is the goal. Pinterest hosts many perfect examples of beautiful and attractive emails.
Offer a discount code. Most customers abandon their carts because the final price is more than what they expected.
Reserve the items in the cart. Customers know that small stores without super sophisticated supply chains frequently sell out of popular items. Knowing that the items will be held for them may push them to buy.
Welcome Series is the best way to engage your customers for further retention
Welcome emails - most commonly triggered by someone subscribing to your newsletter or creating an account - are a great (and often the only) opportunity you have to make a killer impression on a new subscriber. 74.4% of consumers expect a welcome email when they subscribe. Welcome emails create 320% more revenue per email than other promotional emails. The average open rate for welcome emails is 50% — 86%, which is more effective than newsletters.
Do make sure your email contact list is up to date and compiles with regulation such as GDPR. One way to make sure a bulk email list is valid and deliverable, is to use a bulk email verification service.
Although the name seems pretty self-explanatory, welcome emails perform some important functions (on top of being a friendly 'hello there!'):
Set subscriber expectations - letting subscribers know how often you're going to be in contact will help reduce the chance of new prospects hitting unsubscribe and you losing them for good.
Encourage subscribers to connect with you on other channels - you can only send a certain number of emails before you start to seriously annoy subscribers - encouraging them to connect with you on other channels (most notably on social) helps you to market to them in a more holistic way.
Get subscribers back to your store - it's important to harness a subscriber's initial enthusiasm for your brand before something else grabs their attention - including a strong 'shop now' call-to-action can help win that all-important first purchase.
Make a strong first impression - achieving subscriber 'buy-in' for your brand story early on in the relationships is likely to keep them engaged.
Five ways to build a high-performing Welcome Series:
Like in general email marketing, remember to highlight the key actions you want new subscribers or customer to take.
Decide on your campaign or care model structure. It's important to create a coherent story with your welcome email(s). To avoid information overload, many online retailers find it valuable to create a series of welcome emails rather than trying to cram everything into one message, as this enables them to control the delivery of key messages.
Consider creating context-sensitive versions of your welcome email campaign. New newsletter subscribers, first-time purchasers who have never received emails from you before their purchase, and first-time purchasers who were already on your email list (and have already received your newsletter signup welcome series) expect different messages.
Set up smart email workflows. A simple example might be turning off a welcome series that revolves around getting the recipient to use a promo code. If they make a purchase, make sure they don't receive any emails reminding them to claim their discount.
Test everything. A/B test everything from calls-to-action to messaging to the number of emails you send. This will help you continuously optimise your welcome email experience.
Retention marketing with human knowledge
Companies can gather a lot more customer behavior information from digital sales than before. Purchases are identified, and the channels a customer wants to use and has used are clear. This gives a lot of possibilities to activate customers to buy more when the time is right. Just targeting customers based on previously purchased products and elapsed time is a valuable way to increase results of marketing actions.
In most cases customers almost wait for these emails to arrive. With using artificial intelligence knowledge combined with marketing automation workflows the business results and customer experience are even better.
Five things to consider for retention marketing:
1. Timing is everything
Many retailers live in a world of averages: for example the average time-to-repeat or the industry-standard definition of a "lapsed" or "active" customer.
Teams leading customer-centric marketing recognize that there is no "average" customer. Each retailer's customer base includes a diversity of shoppers with different cadences and preferences. And best-in-class retailers are matching their messages to the right point in a customer's lifecycle.
2. Differentiate
According to The Custora E-Commerce Pulse, a free dashboard for ecommerce stats from over 100 retailers, email marketing is driving a fifth of all ecommerce purchases. It's hard to deny the proliferation of marketing emails over the past few years.
Leading retailers recognize that the secret to email success is not just more, but more targeted. They differentiate the emails they're sending based on diverse factors such as category and brand affinity, predicted order size, and email or on-site engagement behavior.
The results have been astounding. By using predicted customer lifetime value (CLV) to segment customers, and creating different versions of their daily sales email, furniture store One Kings Lane reported a 4% lift in annual revenue.
3. Experiment & Iterate
Discovering the most efficient way to segment your customer base is an iterative process. It starts with data-driven insights about what makes one customer segment different from another. But you need to do controlled experiments to evolve your long-term marketing strategy.
Do customers with an affinity for shoes respond better to emails featuring copywriting and creative about shoes? Or is the most effective tactic to try to cross-sell them products from new categories on the site?
Best-in-class marketing teams are constantly running tests to identify the most effective way to communicate with different segments of customers.
4. Optimize for the right metrics
Opens, clicks, and other measures of email engagement are vital for understanding how effectively you're communicating with different customer groups. But ultimately, driving meaningful positive changes in purchase behavior — specifically customer lifetime value and customer equity — should be the goal for any retention marketing program.
5. Automate
Even the best ideas are unlikely to produce sustainable long-term gains unless they are scalable. This can be managed with automated activities like segment-based emails to customers. When segment-based conversation is based on customer behaviour it is not spam, it's great customer experience.
A marketing automation platform that allows for customer segmentation based on variables like predicted customer lifetime value, and lifecycle stage, is indispensable.


The Data Handbook
How to use data to improve your customer journey and get better business outcomes in digital sales. Interviews, use cases, and deep-dives.
Get the book