The Data Handbook
How to use data to improve your customer journey and get better business outcomes in digital sales. Interviews, use cases, and deep-dives.
Get the book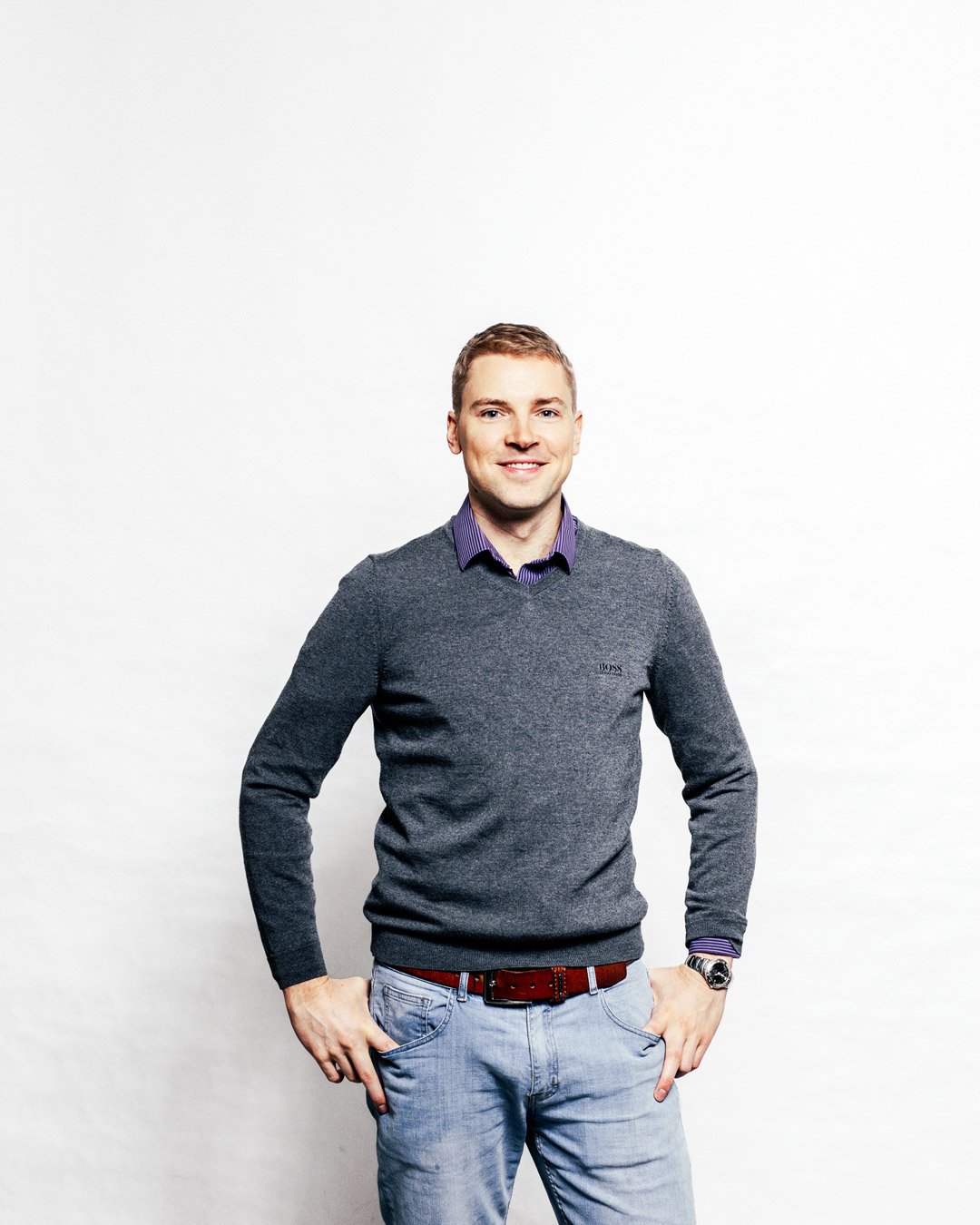 Lauri Larjo
Software development
LinkedIn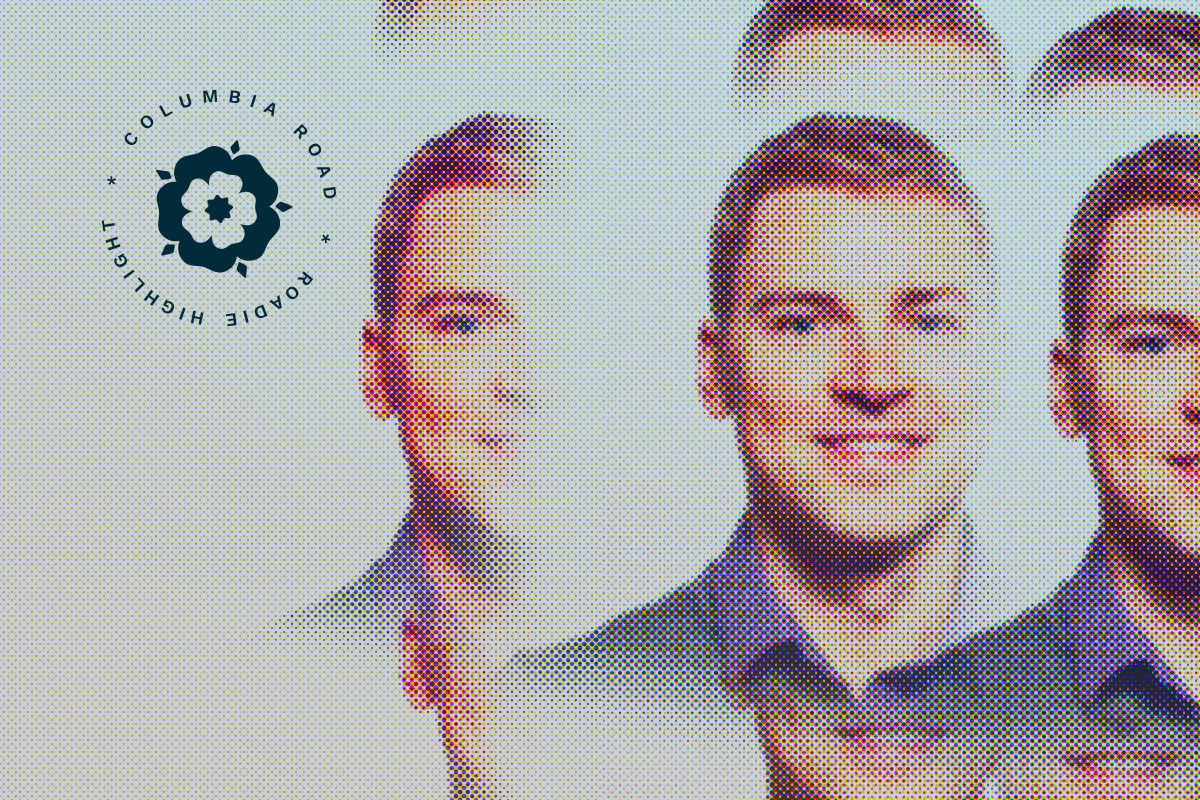 Nice to meet you! I'm Lauri Larjo, a Managing Consultant in technology at Columbia Road. I've been at Columbia Road for 2.5 years now – a journey that has included interesting projects, fun times with fellow Roadies and clients, and something as special as being in the core team laying foundations for Columbia Road's office in Stockholm! In this blog, I'll elaborate on my journey at Columbia Road so far, with a focus on the different stages of setting up our Stockholm office, as well as what it taught me.
Joining Columbia Road
I joined Columbia Road in October 2018, already at that point with the intention of being in the team that would kick off our then yet-to-be Stockholm office in spring 2019.
Before Columbia Road, I had worked in Columbia Road's parent company Futurice, where I was involved in a similar mission when Futurice opened its London office. In London, I was the second employee, supporting Lauri Eloranta (who's currently a Managing Partner at Columbia Road). I was focusing on running and managing the customer projects, so he could focus on sales, business development, and recruitment.
Already on my first day at Columbia Road, I landed on my first client project – and the projects kept on coming! The second project started a few days later, and the third one was already waiting behind the corner. I was already familiar with WordPress, but these projects taught me about its WooCommerce ecommerce ecosystem as well as the Shopify and Hubspot platforms.
Preparing to switch locations – recruitment work and my first Swedish client
Before I noticed, I also got involved with our recruitment in order to learn what type of talent we're looking for. I had done some interviewing in the past at VR when assessing new consultants joining our dev-team, but this taught me the whole process of attracting, reviewing, screening, interviewing and deciding on what talent to hire. This taught me how to keep the same high bar with recruitment in Sweden, and to ensure we start building an office that fits the Columbia Road culture.
I started working for our first bigger Swedish client around December 2018, flying back and forth between Helsinki and Stockholm to get face-to-face time with our client and the rest of the team. The plan was to move to Stockholm soon and ramp up our team there once development would fully start.
Moving to Stockholm
We started house hunting in January 2019, and against all expectations and warnings on the difficulty of the Stockholm rental market, we managed to quickly find a suitable apartment. We did a viewing with a video call and signed a rental contract digitally soon after (This was pre-COVID! Qasa.se is highly recommended for anyone new in Sweden wanting to find their first flat).
So, one Saturday spring morning I met up with some friends and we packed our stuff into a van, which I drove to the Silja Line ferry. I would take care of the move myself in order to minimise the costs and the time we would have to live without our things. My family flew in two days later.
Working for a Swedish client from Finland had been useful in many ways, since during my short stays in Sweden I had been able to scout different neighbourhoods in Stockholm, and also to view some flats. But travelling does take its toll, so being able to take a 5-minute train to the client after moving to Stockholm was very much appreciated.
Two years in Stockholm
During the nearly two years in Sweden, I worked mainly in two large customer cases, one being SAS Eurobonus. Our work made a positive impact on the client, making them happy and increasing our influence there. I also supported development in a few smaller cases, whenever I could.
Some personal highlights:
Being involved in hiring our first Stockholm Roadies Hannah (Marketing Lead) and Olof (Technology Consultant)
The whole of Columbia Road did a company trip to Stockholm and visited our office. Lots of fun and great memories! (Feels from chilling on a hotel rooftop during the company trip in the photo)
SAS Eurobonus team Christmas lunch at Ulriksdals Värdshus (Inn of Ulriksdal), and many other good moments with the Eurobonus team both during and outside of work
Columbia Road team night doing go-karting and super spicy Indian food (CR go-kart gang in the photo)
Kubb games in Humlegården in front of our office
Road trip around southern Sweden with my family. We rented a car for two weeks and went to visit Kolmården, Motala, Göteborg, Varborg and other smaller towns.
Skiing trip to Åre with my and my colleague Thor's family
A summer holiday in Öland
We returned to Finland in September 2020 due to multiple reasons, not the least being COVID-19 preventing our 2-year-old daughter from seeing our friends and family in Finland. The transition was very easy for me, as I had been working in our Helsinki office already, and also had at that point started working with our Helsinki Kotipizza team remotely. So I merely continued with the same client and team, and now was finally able to meet them also face-to-face.
Key learnings from establishing a new office location
Sales and recruitment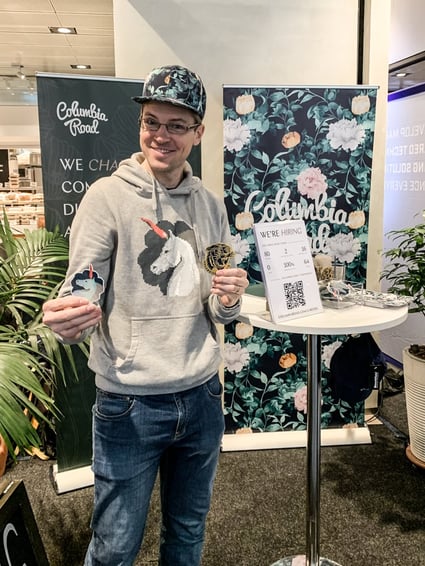 The two most important areas when entering a new market is sales and recruitment.
If we're not able to sell cases, we can't support our employees. And if we can't recruit local talent (but would use only ex-pats or local freelancers), we aren't building a strong foundation with our own team culture.
I was glad to be able to help with both areas, and especially the building of our student relationships and Summer Roadie recruitment was something that stays in my mind. We participated in different recruitment fairs and organised multiple events with different schools, e.g. KTH Royal Institute of Technology. This was fruitful for both sides, as we were able to offer summer jobs for two students in 2020 – our first Stockholm Summer Roadies! And progress continues, so this year we hired four.
Culture
Another key learning was the importance of building a culture that fits the whole company, in order to avoid building two different companies to different locations. We had a tight collaboration with the Helsinki team from the start, where marketing and sales activities would be heavily supported by colleagues from Helsinki. We even utilised our visiting Helsinki Roadies in recruitment interviews whenever available, both to validate candidates with consistency, as well as to offer candidates a wider view of the company.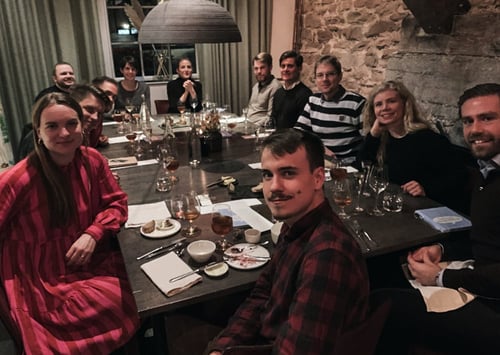 Good times
Last but not least, an essential part of building a new team is having fun and organising events together to make a closely-knit and well-working team. Building a new office requires lots of work and juggling multiple roles and activities at once. It's important to also remember to have fun while doing it!
---
Did you know that Columbia Road is constantly hiring new nice and skilful people to join the Roadie family? If you're a developer, designer or marketing technology expert, take a peek at our open positions!
The Data Handbook
How to use data to improve your customer journey and get better business outcomes in digital sales. Interviews, use cases, and deep-dives.
Get the book