Our approach
The Moomin ecommerce team was already using Shopify, so to ease any learning curve we were keen to stay with the technology they were already familiar with. We also wanted our solution to be easily maintainable by a small team.
There are different approaches to building a webshop on Shopify, with some very standard templates built for pure ecommerce. For this project, it was important to maintain the iconic Moomin branding elements and storytelling, so we selected an existing Shopify theme that provided our most critical features while still allowing us plenty of scope for customisation. We then built on top of this theme with the additional elements required to meet our storytelling needs, working closely with Kobra, the agency responsible for the Moomin branding and visual design. This saved us a lot of development time and simplifies future site maintenance without compromising on functionality or appearance.
Although ecommerce is always global, customers are by definition local, so some of the buying experience – such as the payment methods, product reviews, and delivery methods – needed to be tailored for each market. We took an approach of applying what we've learned globally to every new store, then making adjustments based on local market needs, with every site using the local language and its own URL to gain SEO benefits.
Our services included:
Advisory work helping to select the tech stack
UX design on a customised Shopify templates
Development of the Moomin global, UK, and German webshops
Maximising customer conversion
Analytics to monitor site performance
Integration into the Moomin CRM, PIM, and POS systems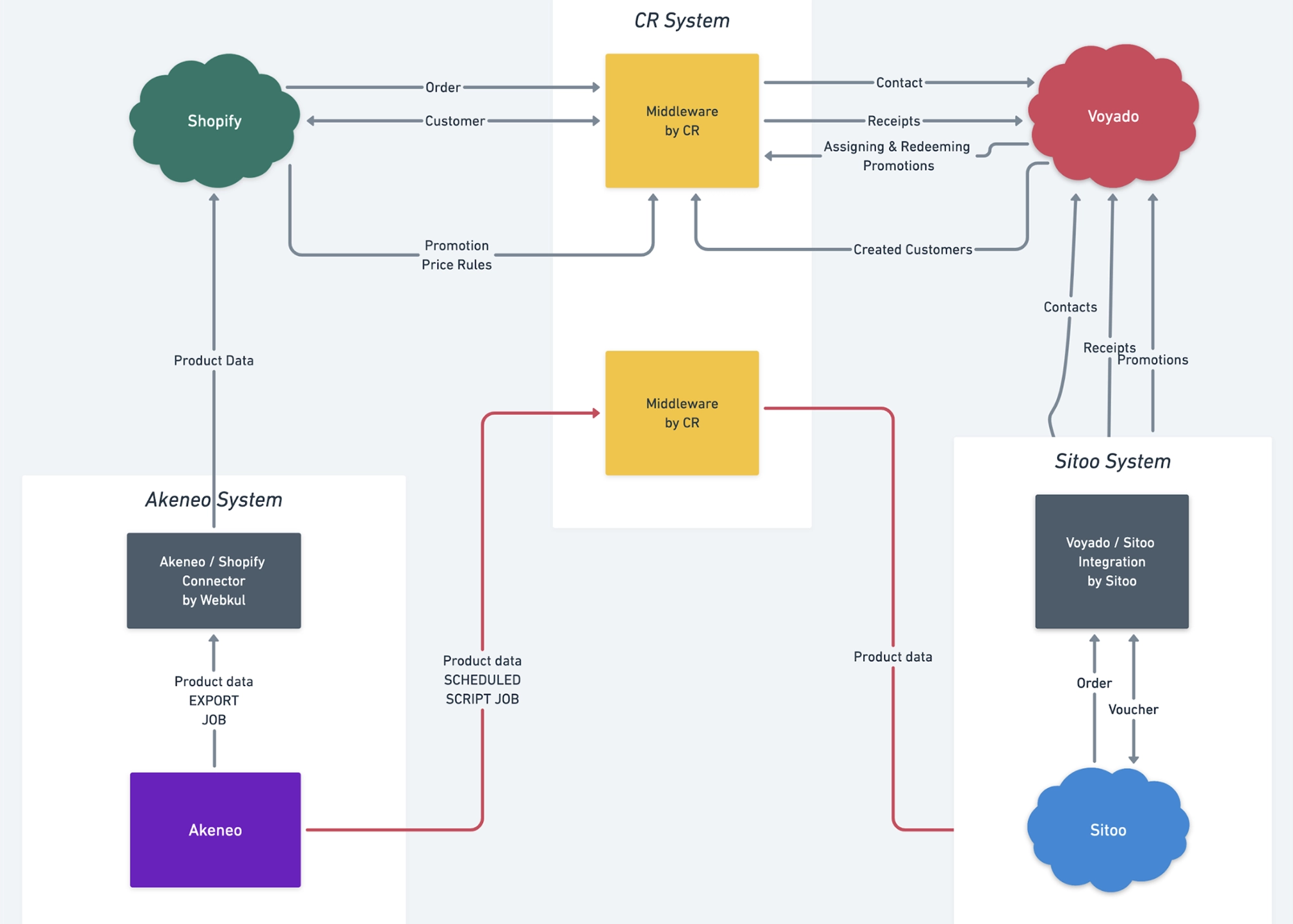 Impact
The Moomin global ecommerce site is now live, as are the UK and German country sites, with a third local site due to launch very soon. Our first shop took about 55 days to be fully complete, our second took 10, and the third we launched in just three days. Now we have a theme-based approach that means we can launch a store in a new market anywhere in the world in just a few days.
We are continuing to support Moomin as their ecommerce partner, helping them to build and scale to new markets. Because of our groundwork, it is now faster, simpler, and cheaper for Moomin to enter a new market, allowing the company to scale quickly in response to consumer demand.
Although the project was carried out 100% remotely due to Covid, we have worked very closely together as one team, with open and transparent communication channels, daily stand-ups, and weekly sprints. We have also provided extensive, non-technical documentation with a step-by-step guide to launching a new ecommerce site to help the Moomin ecommerce team continue the work. In addition, we are still providing an extra pair of hands and answering any questions the Moomin team may have, and are looking forward to creating new stories together in the future.
The Data Handbook
How to use data to improve your customer journey and get better business outcomes in digital sales. Interviews, use cases, and deep-dives.
Get the book