Together with Elisa, we have been on a growth journey since January 2018. What started out as the optimisation of one team and its results has evolved into a strategic and holistic collaboration encompassing the entire commercial customer journey at Elisa.
The key objectives, since day one, have been to increase sales revenue, make buying easy, and grow the customer value of Elisa's customers. With hands-on work and a strategic approach, we have been able to help Elisa succeed and surpass growth targets, introduce new ways of working that have been incorporated widely in the organisation, and help them become self-sufficient in running and growing their digital business.
With a growth team approach, we have helped Elisa bridge the gap between sales and IT, and bring experts from different parts of the organisation together: marketers, developers, designers and business people, to work in a lean, data-driven way with shared business objectives.
"We have learned so much from Columbia Road and our own mindset of growth has evolved tremendously. They have had an integral part in creating growth and positive results in online sales. The strategic partnership has been tight-knit – we are one team working together, and that has been the key to our success."Olli Pohjanlehto, Online Sales Growth Manager, Elisa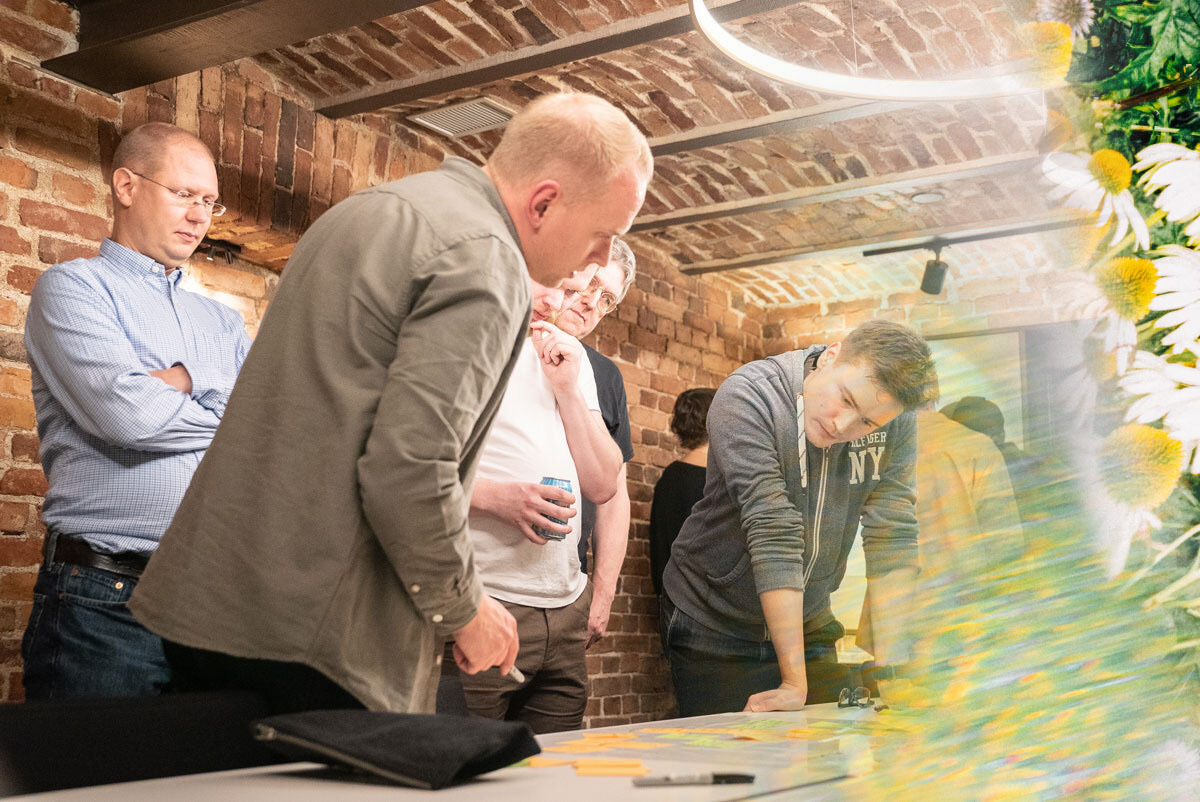 From a webshop to running online sales
Elisa had a well-established ecommerce store when we joined their online sales team. They had high ambitions for the webshop and had recognised the growth team approach as something they wanted to try out for boosting sales. Columbia Road's marketers, designers, developers and a growth owner joined Elisa's online sales team as full-fledged team members from day one and formed together Elisa's growth team, which started out as a large cross-functional, cross-collaborational team and has stayed that way.
The collaboration has been seamless, with Elisa's and Columbia Road's ecommerce specialists working closely together on improving the online sales numbers and operations on a day-to-day basis. The growth team operates Elisa's online business holistically and hands-on, optimising the entire sales funnel, and functions as an adhesive between different teams enabling a comprehensive strategic collaboration.
The growth team is a catalyst for business development on a wider scale and brings continuity to all business-driven technical initiatives and projects. The team has been a trailblazer in Elisa's organisation and its operational model has later been adopted wider in the company. As a pathfinder, the growth team has been at the front line, on the receiving end of doubt and hesitations from the rest of the organisation, but succeeded in changing the mindset and has focused on educating other teams as well.
With time, the growth team has matured in thinking and actions, but the goals, culture of experimentation and data and sales driven approach have remained as the foundational elements.
"What really stands out from the collaboration with Columbia Road is that they are genuinely sales & revenue-focused in everything they do. It has been amazing to work with people with varied knowledge areas and continuously evolve, on a personal and organisational level. We've been on a learning journey together, as one team where the line between companies has blurred. The learning curve for the whole growth team has been steep and profound."Minna Siekkinen, Head of Online Sales, Elisa