The Data Handbook
How to use data to improve your customer journey and get better business outcomes in digital sales. Interviews, use cases, and deep-dives.
Get the book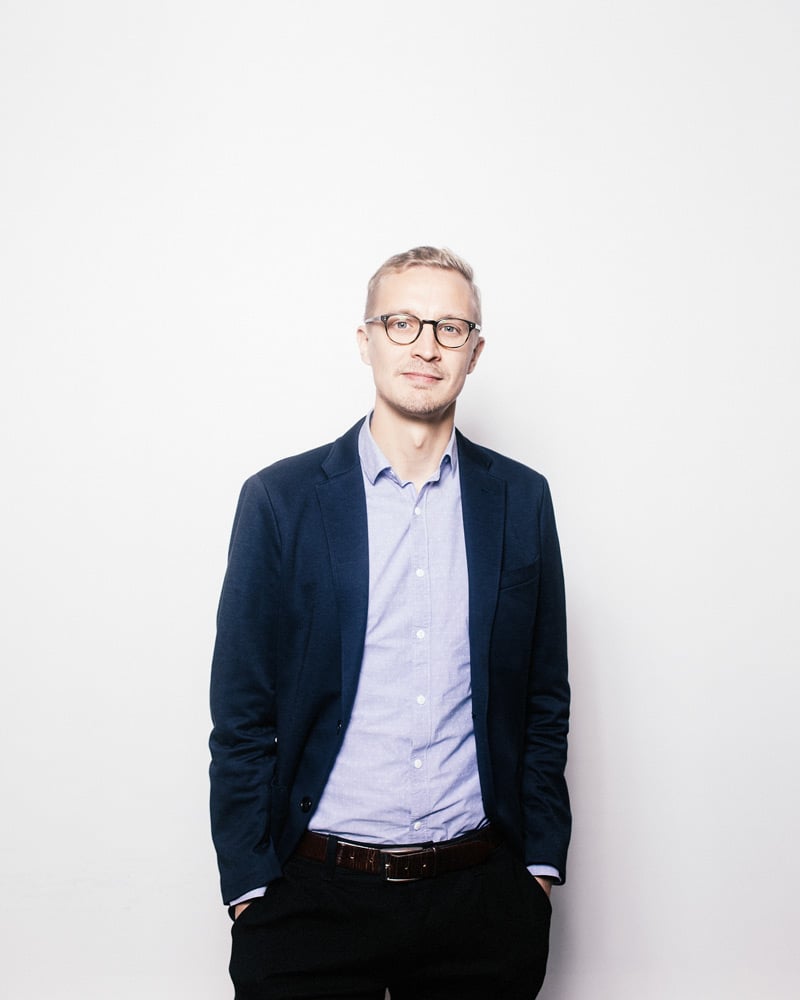 Ville Loppinen
Business development
LinkedIn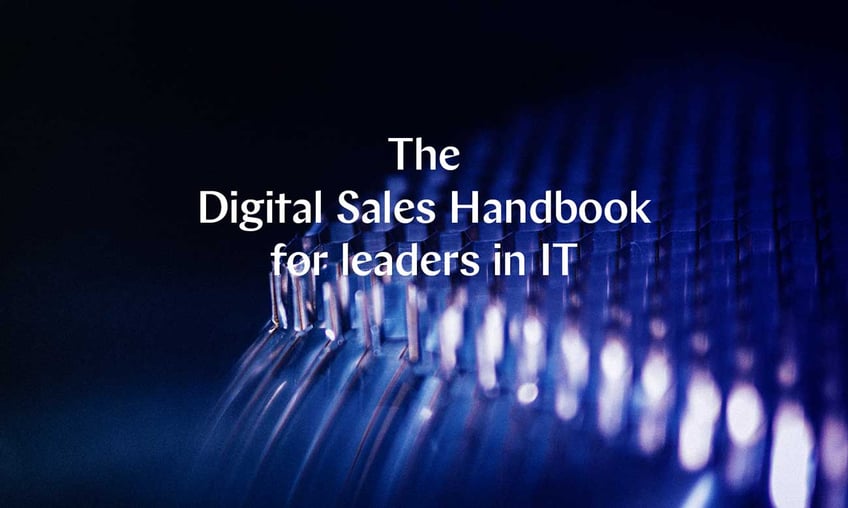 We recently sat down with Scott Brinker, co-founder of Ion Interactive and current Vice President of Platform Ecosystem at HubSpot, to get his take on Customer Data Platforms (CDPs).
As the editor of the chiefmartec.com marketing technologist blog and best-selling author, Scott is a leading voice and renowned figure around the world when it comes to marketing technology. In this interview, he shares some of his industry reflections and offers some brilliant CDP tidbits to keep in mind.
This blog is part of our book: The Digital Sales Handbook for leaders in IT. Be sure to claim your own free copy of the book.
Author introductions:
Ville Loppinen, General Manager
A developer of jaw-dropping customer experiences, Ville found his true passion in marketing automation before it became a buzz phrase.
Antton Ikola, Senior Digital Sales & Marketing Consultant
Imagine a salesperson with an authentic and human approach, who's inspired to transform empathy and understanding into benefit-churning customer solutions. That's Antton.
Businesses are going digital – even twenty years ago, one didn't need to be the most astute observer of the world to see the trend. Now it's 2021, and we can see that business that have gone digital are ramping up those digital efforts.
As they engage with their customers through digital channels and even operate internally with a range of digital systems, it would be challenging — if not impossible — to run a business that wasn't deeply dependent on digital technologies, including customer data platforms (CDPs).
"What's exciting about these digital technologies is that they're so malleable and as businesses, we're able to easily shape an experiment with them, much more so than a physical brick-and-mortar store can," Scott says. "We've never had this degree of visibility in the past."
Transforming information overload into meaningful connections
An overload of information and data can be a dilemma if it's not properly managed and organised.
Most businesses get to the point of information overload through different digital platforms, elements, functionalities, infrastructures and systems that have actually been isolated in their own silos.
"To truly harness the value of leveraging all the data, both from an analytical perspective and from a customer experience delivery perspective, there has to be a true connection," Scott tells us.
"Where we've seen a lot of the innovation in the market over the last five years is in improving platforms and the creation of integration platforms as service tools, so that they are a coordinated device within the digital business."
One of the variations of going all-in with having a platform that is very open is with a CDP. At first, some traditional IT experts question the benefits of a CDP — understandable, as the company may already have a data warehouse. What should be considered is how connected the data is to the areas of business that need it. Activating and improving the customer experience will follow.
I'm ready to get started. Now what?
Consider a CIO or an IT decision-maker who is fully on board and has bought the idea of a shiny new CDP. They are ready to take the first step in defining what a CDP can mean for their business and want to start implementing one in the organisation.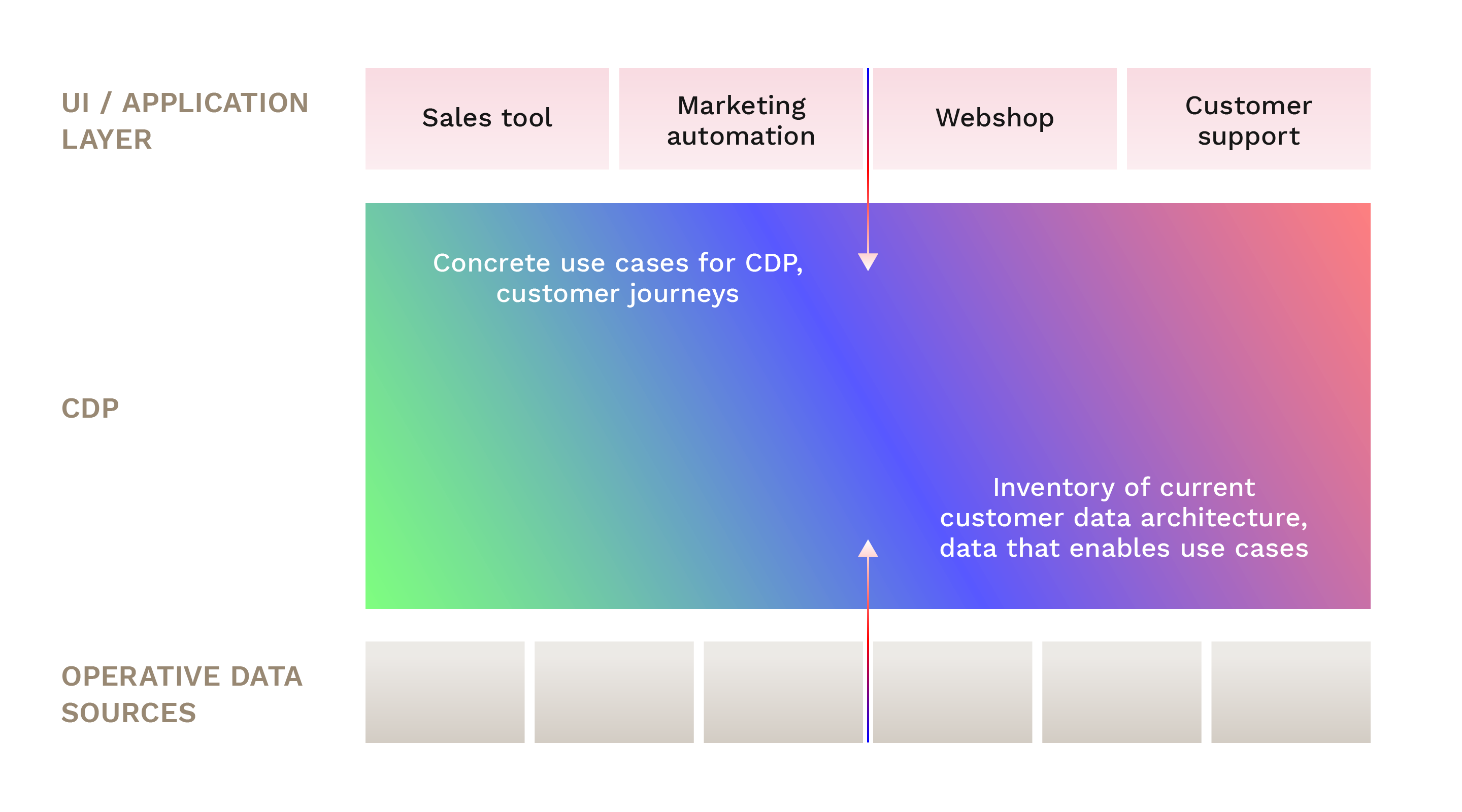 One approach is to do an audit of all the different systems you have in place, including the software tools that your marketing teams, sales teams and customer success teams are using. In doing so, you gain a full grasp of the entire range of that toolset, from the different use cases to how they apply. Then you build an understanding of how to connect those and synchronise each system and tool.
That's the inside-out method, as Scott calls it. There is also another outside-in method, where you consider all of the steps that various customers will go through during a lifecycle of different channels by which they discover a business:
How do customers engage?
How do customers make purchasing decisions?
What is the experience for new customers?
What is the ongoing support and service plan for customers?
Scott recommends this outside-in approach, using the customer journey as the starting point and lens through which you examine the system.
"Map out the customer journey for your business and in each one of those steps, look for the systems customers are engaging with within the infrastructure," Scott suggests.
"In this way, you gain a level of understanding through the eyes of the customer. The value is to grow sales and also have more delighted customers. There aren't a lot of negatives on this outside-in way forward, as it's putting the customer first in every aspect."
"Digital transformation is a lot of work, so don't underestimate the amount of effort involved." — Scott Brinker
It's not an easy task, but to understand your customer journey and how it relates to all the systems in your business, this is the way to go, according to Scott.
"Yes, it does take a lot of time and a lot of effort to do the mapping and understanding. Digital transformation is a lot of work, so don't underestimate the amount of effort involved. If you're allocating the appropriate resources, you're already on the right path."
CDP and data ownership
From the internal business standpoint, how do we decide who should have ownership of the CDP and all the customer data that goes into it? There is no absolute right or wrong answer here, whether it's marketing or digital sales or IT.
Traditionally, when CDPs were emerging, they were driven by marketing and CMOs. The CDP industry has matured a lot in recent years, with many companies realising that the data involved is valuable to others and not just marketing.
"Very often the ownership is done in close collaboration with the CMO, just because a lot of the use cases touch the marketing organisation in some way," Scott says.
"But the CDP is there to empower not just marketing and digital sales with available data, but also to make sure that all data and insights are being connected to the rest of the company as well. This is the whole point of streamlining the data flow."
We see it all the time with businesses' ecommerce platforms. A client may want to personalise the purchase journey, and there are needs for customer data from various teams. For example, digital sales channel owners will need the data, as will the marketing team. The same goes for customer service, which is a crucial point in sales and customer lifetime value optimisation.
Internal and technical challenges will hold you back
Even after implementing a close-to-perfect CDP, there can be obstacles along what was supposed to be a smooth path. Issues can arise not only from an implementation and technical standpoint but also from the human side and ways of working.
"While the purpose of the CDP is to unify all this data, a lot of businesses are not connecting the data, which in many cases can be due to some of the practical internal challenges," says Scott.
"Sometimes it's due to politics, in an 'our data, our system' kind of mentality."
The idea of connecting all the data in an organisation is not so easy when considering all of the backend technical implementations and functionalities that go into it. "There are legacy systems and legacy processes and owners, all of which need to be considered," adds Scott.
"My advice would be that before you purchase a CDP or try to develop your own, start with a map of all the different systems I mentioned earlier, in addition to a map of the customer journey. Then make sure you are getting buy-in from each and every team that is responsible for those different systems."
Going commercial vs. going custom
There will be cases where a commercial CDP is not practical, where a company will want to weigh the option of building its own custom CDP solution. This will typically depend on how much of the existing technology in the company is already custom built.
"If a lot of a company's systems are custom built — regardless of which CDP is purchased — they will still likely require custom integrations into all those systems," Scott says.
It's worth weighing what you get from a mainstream commercial CDP that could have instead been custom-built, leveraging the impressive developer platforms that exist today.
"It's typically advantageous for newer companies and smaller companies to go with the commercial platform. Not every time, but most of the time. The big advantage of an off-the-shelf, commercial CDP is that it will typically come prebuilt with connectors to other commercial software," Scott says.
"If most of your stack contains other commercial software solutions, then it's highly beneficial to go with a commercial solution because you can immediately leverage those connections."
From a martech perspective, start with the customer and the use cases. Then find the best fitting technologies to meet those needs. Do this and you'll be moving your organisation in a good direction.
"In all the years I've worked in the technology and martech industries, it's noticeable that we're surrounded by brilliant IT leaders who are searching for the perfect architecture, but never quite get there," Scott concludes. "That's not to say striving for perfection isn't good, but keeping clarity and perspective around the business cases is the key."
---
This blog post is part of the Digital Sales Handbook for leaders in IT. The Handbook is a crystallisation of the key themes leaders in IT need to understand in 2021 to push their digital-enabled sales forward. The book includes interviews with industry experts from companies including Stora Enso, SAS, UPM and Tiger of Sweden. Learn how your IT can become an active driver for digital sales!
The Data Handbook
How to use data to improve your customer journey and get better business outcomes in digital sales. Interviews, use cases, and deep-dives.
Get the book