The Data Handbook
How to use data to improve your customer journey and get better business outcomes in digital sales. Interviews, use cases, and deep-dives.
Get the book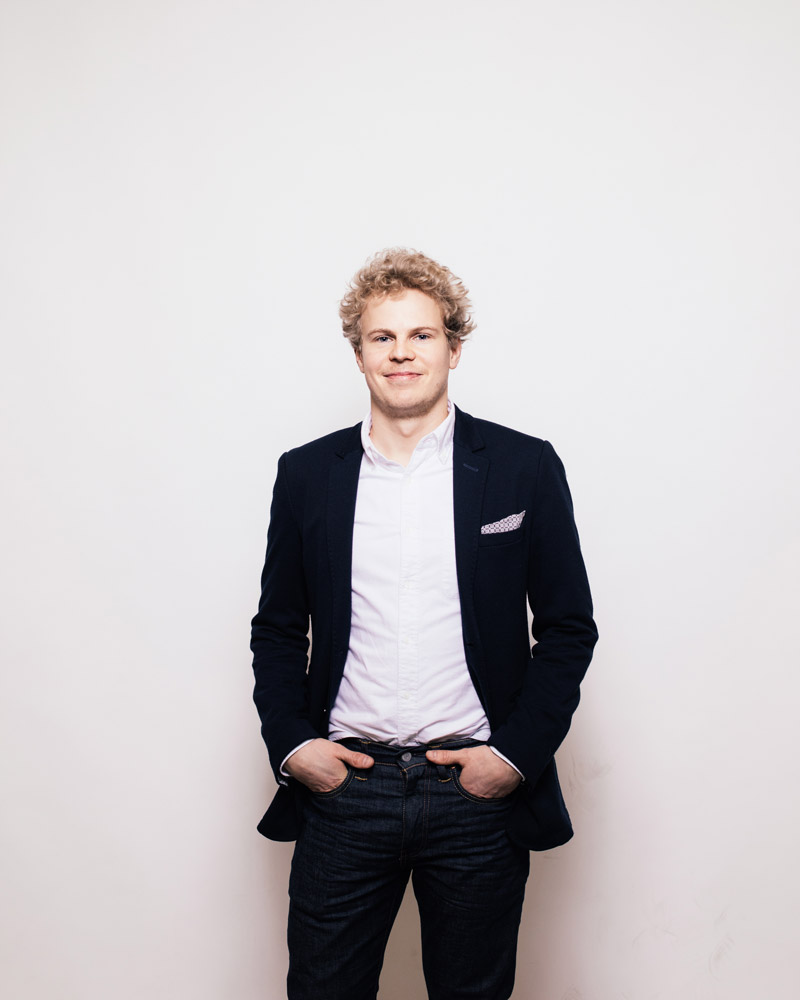 Ville Sillanpää
Martech
LinkedIn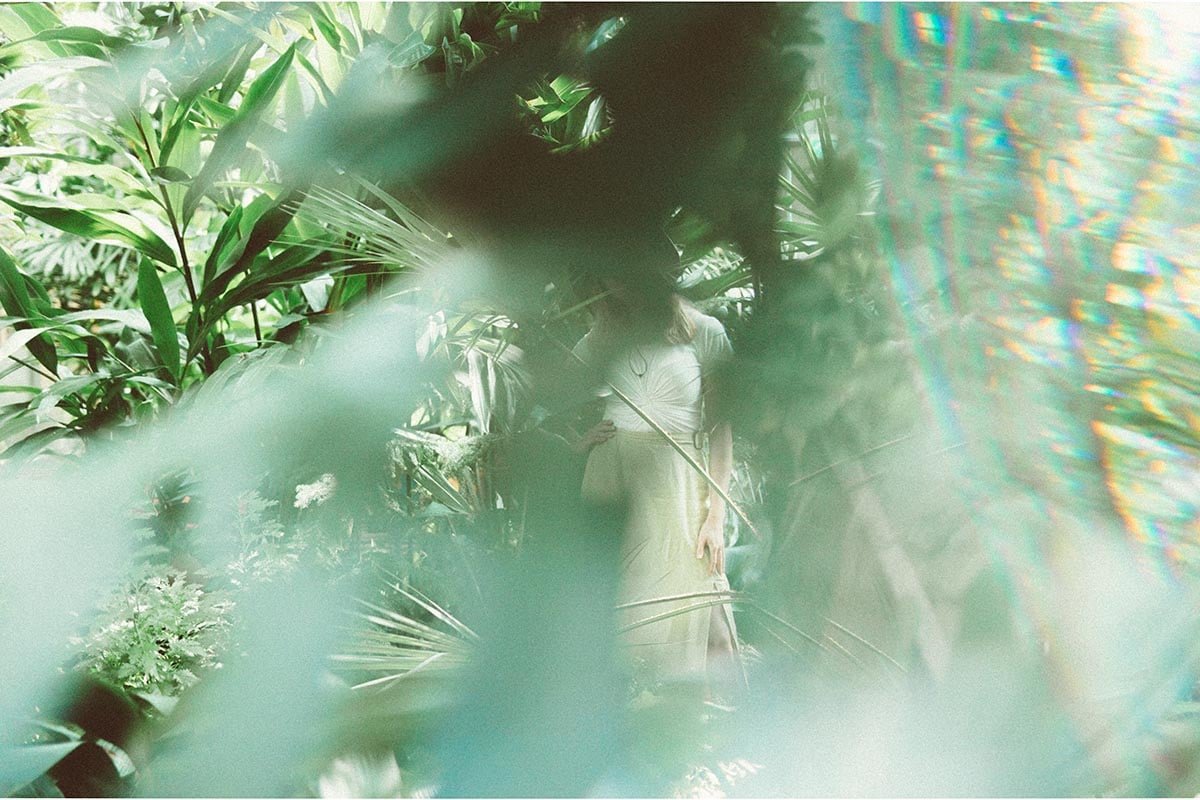 Influencer marketing is an effective and compelling marketing tactic. It's easy to reason as social media influencers have power in the channels consumers are using and being influenced by the content. A decade ago there were only a handful of celebrities and dedicated bloggers who you could use for endorsements. In 2021, the influencer market size is forecasted to be 13.8 billion. Endorsements from a trusted and familiar person are usually more effective, not to mention marketing messages from companies.
In order for influencer marketing to be successful, you should find influencers who fit your brand well. Needless to say, this should be in line with your other marketing communication activities. Influencer marketing can be used for different purposes depending on the situation. One and maybe the most important use of influencers is building brand awareness, but it can be a really effective conversion point as well.
What is influencer marketing?
Influencer marketing uses old and new marketing tools by combining endorsements and content-driven campaigns. Companies use social media persons to reach their strategic goals because these influencers have been proven to have influence over attitudes and purchase behaviour of certain audiences. These strategic goals could be awareness in the target audience or direct sales conversions. Influencer marketing has evolved from one-off campaigns to core tactics for many B2C brands.
As mentioned, influencer marketing is becoming an integral part of marketing strategies, and it offers robust targeting options for brands. Brands are primarily advised to cooperate with influencers who are already brand advocates. Outside of that, brands can target for example certain age groups or niche categories. Nowadays, as the number of influencers has increased, they are categorised by the size of their audience. Namely, these categories are mega, macro, micro and nano. Nano influencers are the latest category and gaining popularity as they have extremely loyal audiences and the cost of co-operation is sufficiently lower. They also allow agile campaigns and content creation.

Generally, brands should leave it up to the influencers to decide which social media channels they use. When influencers have the freedom to execute the campaign as they see fit it appears more natural to their audience. Using influencers allows brands also to collect feedback about their campaigns and products as influencers frequently receive honest and direct feedback from their followers.
Why is influencer marketing effective?
There are two sides to the effectiveness of influencer marketing. Firstly, compared to traditional marketing communications where brands communicate with their audience by themselves, influencer marketing is done by intermediaries. Research says that messaging from influencers is more trusted than direct communication from brands.
Recommendations from friends are the most credible form of advertising and the relationship between an influencer and a consumer can be likened to that. Secondly, influencer marketing efficiently tackles hurdles present in today's digital marketing world such as ad blockers, rising prices of advertising and unwanted marketing communication. Every business needs promotion and they are seeking more natural ways to get the attention of their audiences.
Influencer Marketing Strategy
There are stories of overnight success for new brands with the help of influencers. You might have heard about posts from influencers wearing clothing from fashion brands that have had their sales explode very quickly. A more common case is that a brand builds influencer marketing as part of their marketing strategy incrementally. Studies say over 80% of consumers have purchased something based on an influencer's recommendation. A study from U.S. brands says that 67,9% of them will use some form of influencer marketing in some way during 2021. These statistics indicate that influencer marketing is here to stay and growing all the time. However, it isn't a free lunch for brands and long-term success cannot be achieved just by sending free stuff to random people.
Marketing strategy includes defining your target segments. Your target segment can be then categorised by its location in the purchase funnel. Merely 3% of your target audience is ready to buy and 97% has to be made aware of the problem you are solving. Only then can you convince them to move closer to the purchase decision. Influencer marketing can be used on either end of the purchase funnel but you should have different tactics for these purposes. You can also use influencer marketing only for brand awareness and convert them with SEO and PPC. Influencer campaigns also work as a conversion tactic but it's good to keep in mind that then your potential reach is only 3% of your target segment.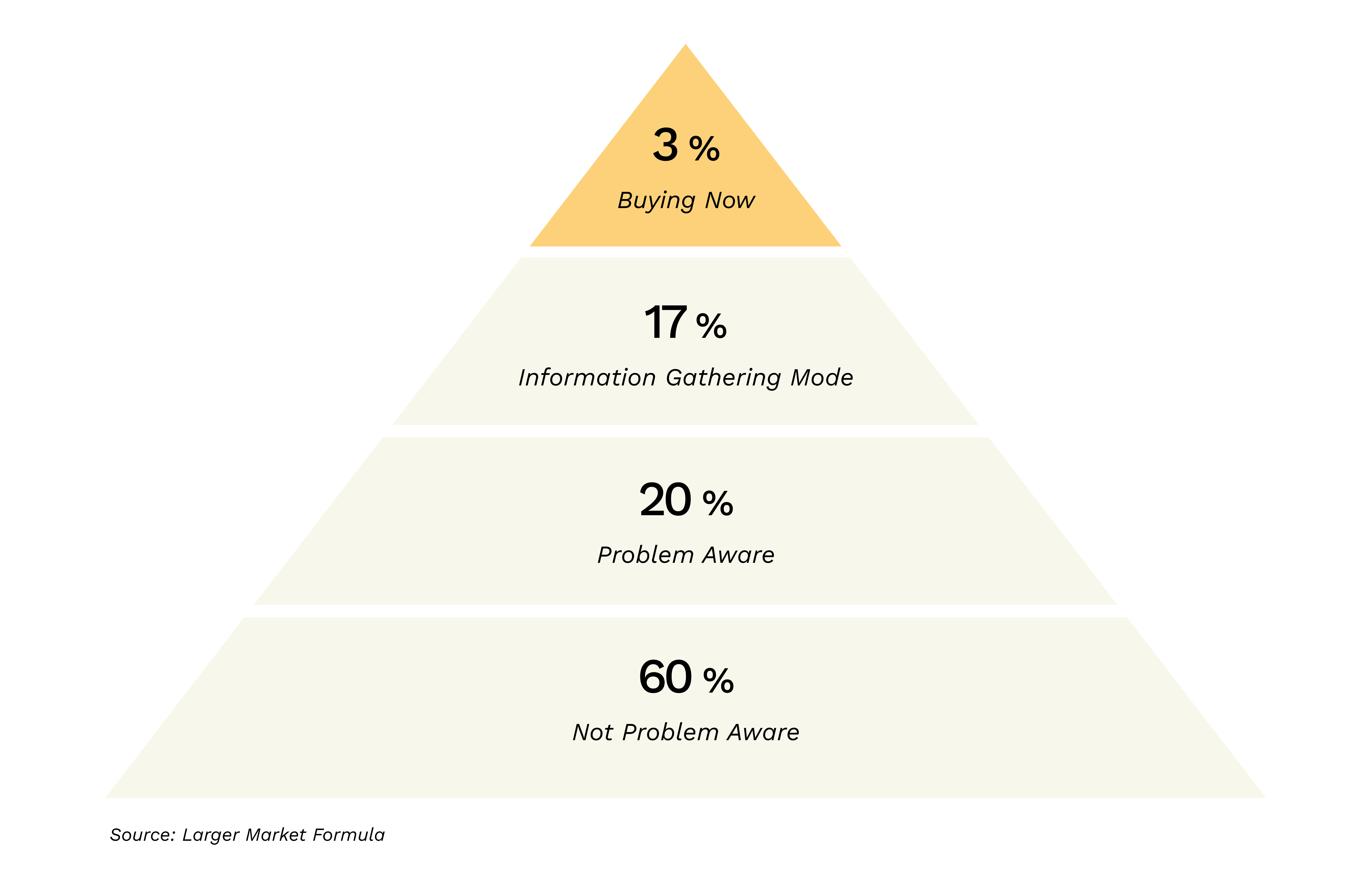 Cost of influencer marketing
When deciding on your influencer marketing strategy, one main variable is the price of the tactic. There is lots of variation between the rates of cooperation but there are some ballpark prices based on the follower count.
Nano-influencers (1,000–10,000 followers): $10–$100 per post
Micro-influencers (10,000–100,000 followers): $100–$500 per post
Mid-tier influencers (50,000–500,000 followers): $500–$5,000 per post
Macro-influencers (500,000–1 million followers): $5,000–$10,000 per post
Mega-influencers (1 million followers or more): $10,000+ per post
Source: https://www.andrewmacarthy.com/andrew-macarthy-social-media/instagram-influencer-pricing
Types of influencer campaigns
Influencer marketing is not just discount codes or product promotions. There are several different ways for influencer campaigns. Some of the most popular ones include:
Social media takeover
Blog posts, videos, photos or live broadcasting
Content for brand's channels
Discount codes
Brand ambassador programs
Unboxings
Affiliate marketing
Contests
Participating in product development
Native advertising
How to find influencers and choose the right ones?
Finding the right influencers for your brand is one of the most important and hardest parts of influencer marketing. Finding well-fitting influencers defines much of the campaign's or even the influencer strategy's success. As with every other marketing tactic, your product has to be good or the tactic won't get you anywhere.
Influencer marketing can reach and engage very specific audiences and thus defining who you want to target is important to define. If you have a clear idea of who your target audience is, it's also easier to negotiate with influencers. The same goes for your understanding of campaign goals and budget. If you have realistic and well-defined goals and a budget, you are able to choose the number of influencers and what kind of cooperation you need to be successful.
Researching
After defining your target audience you can start to research who would be the most influential in this target segment. This is often manual work and you can do it by studying hashtags, conducting competitor analysis, keyword research or checking who is already following and engaging with your social media accounts. If you can find influencers who already use your products and are brand advocates of yours, they will likely fit well into your campaigns.
When you have conducted the initial research you can shortlist the influencers by asking these questions:
Would they love your brand and/or use your products?
Does their personality fit with your brand values?
Is their content in line with your brand image?
Would they be easy to work with?
Does their audience match your goals?
Are followers real or fake?
Do you see the potential for long-term cooperation?
Now that you have a shortlist of influencers you can make a final check concerning the details of the influencer. Research the past cooperations the influencer has done. Some influencers might have superior content in their accounts but the commercial campaigns have been poorly conducted. Some influencers are also far better than others in promoting products or services.

In addition to the qualitative side of research, it's good to also check the metrics before moving forward with the cooperation. It's important to check the engagement rate of influencers' promotional posts as they tend to get much less engagement. You can even calculate the engagement rate by finding a few promotional posts, checking how many reactions they gained and dividing that by the follower count. This will give you an estimate of what level of engagement you can expect.
Reaching influencers
The last step is reaching the influencers. There are different ways of doing this depending on the character of the influencer. Micro-influencers can usually be contacted by private message on the same platform you want the collaboration to take place on. More experienced influencers keep their contact information in their bio. Whatever the form of contact, keep the tone personal.

It's good to have your home base in order so that you can describe what kind of cooperation you are looking for. You are also selling your brand and campaign to the influencer when contacting them. The first thing is to introduce your brand and products even if they are familiar with your brand. By telling about your brand values and marketing strategy the influencer can use this information when creating the content.
Secondly, it is important to give influencers as many details about the campaign as possible. As mentioned earlier there are various ways to execute influencer campaigns and by communicating clearly about everything, you reduce the risk of misunderstandings.
Lastly, you should negotiate the compensation. There are lots of factors affecting this for example the size of the audience and the type of campaign. It's also wise to think strategically about the future: if you are looking for longer cooperation with a selected influencer, it might be worth talking about a scaling model for the compensation.
How to measure influencer marketing?
The success and measurement of a marketing campaign are directly linked to defined goals and metrics. The most common goals for influencer marketing are brand awareness, reaching new audiences and sales. ROI for campaigns is considered the most challenging one as campaigns can give you an illusion of success with no actual business impact. This is why you should always define your goal and metrics in the beginning.
Compared to most digital marketing campaigns where you can gather all of your data into one dashboard, influencer marketing campaign results are usually scattered especially if you work with multiple influencers. Some sort of a campaign management tool is a good investment here so you don't have to extract all the data manually from every influencer. This also allows you to react when the campaign is running.
Here are some of the most used metrics for influencer marketing:
Click-through rate (CTR)
Cost per click (CPC)
Conversions and sales
Engagement
Total outreach
Traffic to your website
Media mentions
Number of sales generated through affiliate links
Number of newsletter signups
Number of followers on your brand account
Engagements with the campaign hashtag
The key takeaway
With the rise of influencers on social media, brands can achieve different goals by cooperating with them. Digital marketing has encountered some restrictions such as ad blockers, continuously restricting privacy demands and decreasing the effectiveness of one-way communication. One solution has been to communicate more naturally and engage their target audience through the usage of social media influencers. Brands use influencer marketing for brand awareness, reaching new audiences and sales making it quite a versatile tactic in marketing strategies. Some companies like Gymshark and Daniel Wellington have even created their whole success by focusing heavily on influencer marketing.
Starting with influencer marketing is easy although it takes some research and manual work to find the right influencers to work with. Many marketers have reported better than average ROI from influencer marketing and sales-focused campaigns with micro-influencers are increasing for e-commerce brands.
It's worth noting that the longer time goes by influencer marketing will experience the same phenomena as digital marketing such as rising prices and overflow of paid marketing. Jumping on the train is definitely not too late as new influencers, tools and agencies emerge continuously.


---
Interested in mapping out a more wholesome view of your customers' journey and tying it in with influencer marketing? We've built an easy-to-use template for you. By downloading this template you'll get a six-step guided example of one customer journey and an empty template for you to fill in with your business' customer journey.
The Data Handbook
How to use data to improve your customer journey and get better business outcomes in digital sales. Interviews, use cases, and deep-dives.
Get the book