The Data Handbook
How to use data to improve your customer journey and get better business outcomes in digital sales. Interviews, use cases, and deep-dives.
Get the book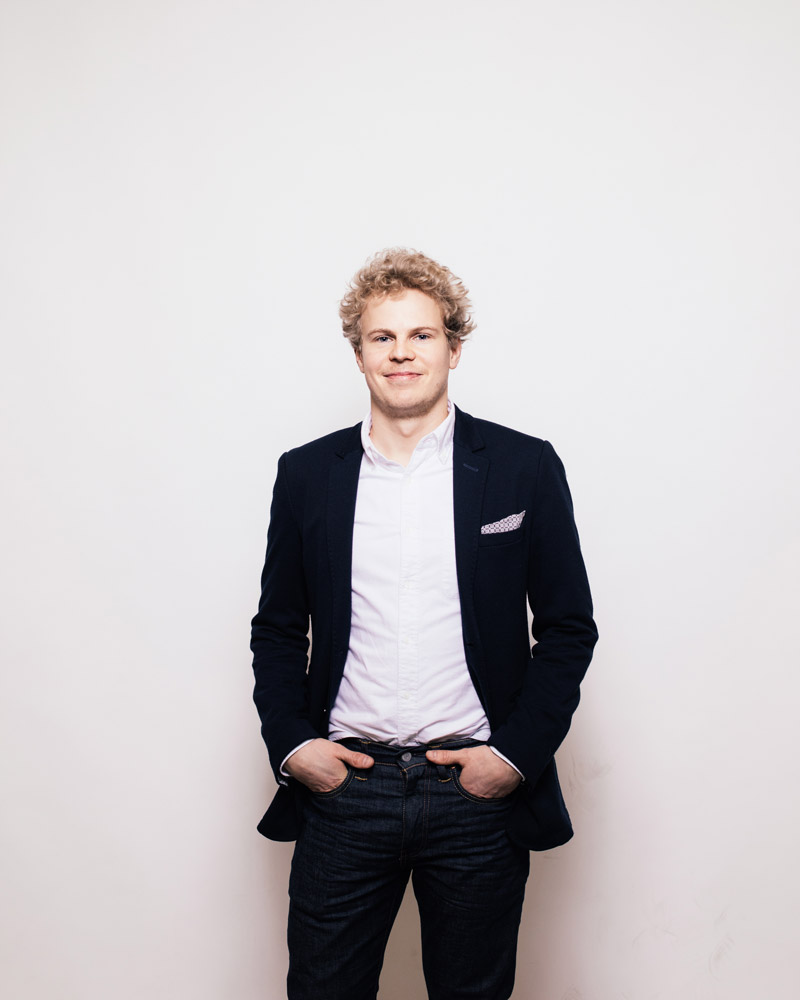 Ville Sillanpää
Martech
LinkedIn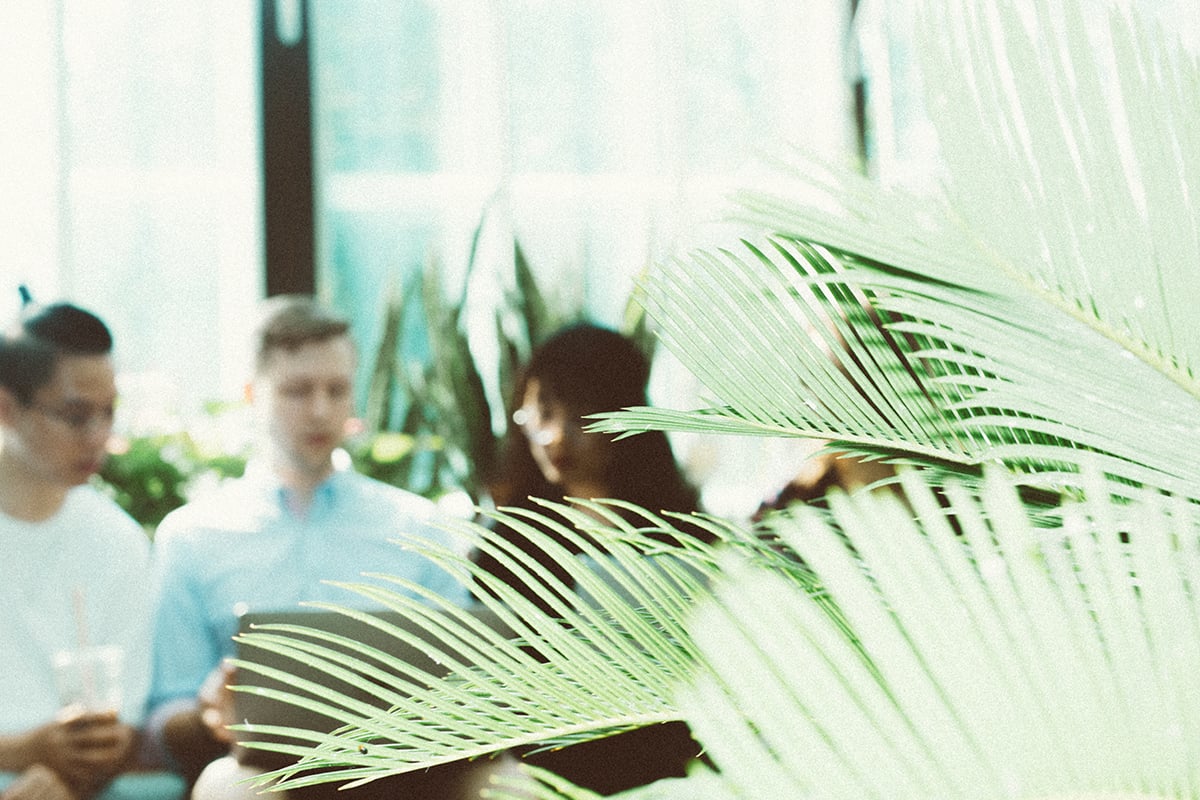 This blog was written in collaboration with my amazing colleague Eeva Koutaniemi, thank you!
Multichannel retailing is the practice of selling goods and services through multiple channels. Different channels for online sales include own ecommerce site or app, wholesale, online marketplaces and social media. Going multichannel is the most common practice as selling merely through one channel limits your potential for sales but also puts your sales at risk if any problems arise in that particular channel. In this post, we will focus on an interesting channel option – online marketplaces, a prospective channel for many companies. One of the main reasons for considering online marketplaces as a sales channel is that online marketplaces accounted for 47% of global ecommerce sales in 2020 (Webretailer).
If you choose to operate in multiple sales channels, it usually creates complexity in coordinating your organisation, sales and marketing around this entirety. For a modern company, this means that you have to be customer-focused and orchestrate the chosen channels as a holistic experience. Selecting the optimal price, product and promotions for each touchpoint along the customer journey is a fine art. We will reflect more on this topic later in this blog.
There might be as many setups for digital sales channels as there are companies. Companies from the same industry might choose the same sales channels but the emphasis might be completely different. One might emphasise one particular channel and heavily focus on building sales and marketing efforts around it, while the other one puts an even amount of effort into each channel. Some online marketplaces also provide their own marketing services for partner companies, such as advertising and data.
TotalRetail went through top100 multichannel operators' websites and brick-and-mortar stores in their annual evaluation and found out seven attributes that the top of the line companies have in common:
Options to buy online, in-store or use curbside pickup
The ability to search for in-store product inventory on the store's digital platforms
Shared carts across different channels
The ability to earn and redeem loyalty points across channels
Options to return products using different channels
Pricing consistency across different channels
In this blog, we will explore what your company should know about marketplaces before entering one, and how to choose the appropriate marketplace(s) for your company.
What are online marketplaces?
An online marketplace is an online platform where multiple third parties can market their offering. Vendors provide the products, the marketplace processes the transactions, and logistics is handled by the vendor or the marketplace.
Utilising marketplaces as sales channels requires minimal effort, and are easy to set up. In the lightest model, the vendor only needs to provide the product information and price. Stock, logistics, transactions and customer service are provided by the marketplace.
There are two main types of marketplaces: open and closed. Open marketplaces accept products without pre-selection or restrictions. One of the prime examples is Amazon with a plethora of merchants all over the world providing the same EAN code, which leads to price competition on the same product. This also works well for products without a recognisable brand.
Closed marketplaces are more limited, creating a barrier for entry by requiring a license to sell a brand's products. This of course means that only one merchant provides a certain EAN code. Brands can thus provide a somewhat good brand experience and price point similar to the recommended retail price. A great example of a closed marketplace is Zalando.
In addition to the open vs. closed breakdown, you can categorise marketplaces also by a few different factors such as geography and industry. Furthermore, some marketplaces simultaneously take multiple roles – take for example Amazon, who in addition to operating as a marketplace is selling its own brand's products there, and therefore simultaneously acts in the role of a marketplace and a retailer. In the following list, we've listed well-known examples of different kinds of marketplaces.
Global well-known online marketplaces include giants such as eBay, Amazon, AliExpress
Regional players Taobao (China), Rakuten (Japan), Mercado Libre (Latin America)
Fashion marketplaces Zalando, Boozt, Asos, Zalora, The Iconic
Retail marketplaces Walmart, Tesco
Boutique/niche marketplaces Farfetch (luxury), Net-a-Porter (designer fashion), Sugartrends (500 small physical retail stores)
Although it seems that there is an endless list of opportunities for marketplaces, identifying the ones that are relevant for your business doesn't require much effort. In the next section, we'll go through the different elements of marketplaces that will help you to compare them to selling direct to consumer.
What pros and cons do marketplaces have?
Selling products in an online marketplace can bring significant benefits to businesses. An online marketplace is of course an additional source of revenue and gives you a chance to cut marketing costs directed to your own ecommerce site. It also gives businesses the possibility to go international without having to build an international webshop themselves.
Large online marketplaces have the possibility to do continuous, large-scale user experience testing and conversion optimisation, and this is why they usually have great user experience and high conversion rates. Customers – and you as a business owner – can view and compare different providers' prices, product availability and stock levels. Many customers use online marketplaces frequently, making it easy and convenient for them to complete the purchase in one go.
Online marketplaces tend to be known and trusted: customers may feel more at ease buying your products from a well-known online marketplace instead of your webshop – which they may have never heard of. Many also have 24/7 customer support which may often be difficult to establish if you are a small to midsize business.
Why don't all businesses then sell their products through online marketplaces? Because it doesn't work for every business. Firstly, you will need resources – often rather heavily in the onboarding phase. Some online marketplaces have very strict rules that may require you to redo a significant amount of your product data, such as product photos.
What does it require to start selling in online marketplaces?
The requirements for each marketplace differ but to show you one good example, below is a list of different things to think about and prepare for before entering Zalando.
There are a few pre-conditions before you can apply to Zalando's partner program. Firstly, you have to own a webshop. Secondly, you have to sell products in some of these categories: clothing, shoes, sportswear, fashion or accessories. Thirdly, you have to comply with service conditions: free shipping and return, 100-day returns policy and handle shipping with a Zalando-approved logistics partner.
If the above-mentioned pre-conditions are met, you have some business decisions to make. Zalando offers 3 different models for selling: wholesale, marketplace and consignment. From these three, the marketplace is the most common one. It's basically a dropship model where you can access Zalando's customer base but you keep more control over your brand, pricing, product range and stock. If you chose the marketplace model, you then have to think about your overall marketing and sales strategy. In the marketplace model, you can control which products you integrate and what pricing method you are going to use. Are you integrating your promotions to Zalando or keep them separate in different channels? Are you going to use Zalando's marketing opportunities?
On the technical side, you need to get your products to Zalando's inventory. Theoretically, you could upload them manually but in most cases, you either build an API or choose an integrator such as Channable or Highstreet.io. Just investing in an integrator doesn't solve the problem but you need to structure your webshop to fit the integrator. Furthermore, as different marketplaces have their own needs, product information needs to be tailored to each marketplace.
Lastly, you need to choose a logistics model for which there are two options: handle logistics yourself (Partner Fulfillment) or outsource logistics to Zalando (Zalando Fulfillment Solutions, ZFS). In the Partner Fulfillment option, you manage stock and shipments from your own warehouses. In addition, you need to handle customer service through Zalando's system with defined SLAs, your logistics partner has to be approved by Zalando (e.g. UPS, DHL), match their packaging requirements, include delivery documents and lastly comply with Zalando's general free shipping and 100-day returns policy.
How to choose whether to enter an online marketplace and which one(s)
Selling online is not a question of if but when. The different possibilities and channels in online sales keep increasing continuously, leading to a more complex decision-making process for companies. Adopting a new sales channel has an impact on sales, marketing, inventory management, fulfilment, customer service and delivery. As a reference point, Adidas was making 54% (2018) of their revenue from marketplaces, while Nike only made 29%, focusing more on their D2C channel.
One of the rather obvious benefits of adopting a marketplace as a sales channel is increased brand awareness. By having your own webstore you already have a digital online presence, but it's rarely enough. Merely by existing in the marketplace, you get additional exposure while customers are browsing for products, not to mention when your brand gets featured in the marketplace's newsletters, ads and other marketing efforts. The marketplace audience is usually considered to have a high purchasing intent, and you will most likely reach new customer segments. Even if entering a new marketplace might offer some additional brand awareness, it's good to keep in mind that seeing concrete sales results might require some additional effort – like any other channel.
Secondly, marketplaces offer a great opportunity for gaining new revenue for example when your own ecommerce and retail partners are already maxed out or you are seeking more profitable growth. In other words, by adding a marketplace as a sales channel, you decrease the risk involved in having only one or few online channels. Even if marketplaces take a cut from your margin – Zalando's commission is between 5-25% – based on their data, they can guarantee you a 30% increase in revenue.
Can you sell on multiple marketplaces? According to multi-channel selling software, Sellbrite, merchants who are listed on 3 or more marketplaces see an average of 156% higher sales compared to those listed on only one. Also from a consumer perspective, it seems clear that multichannel strategy is beneficial, as consumers are not loyal to a single marketplace according to Forbes. Every marketplace has its unique rules and practices, which makes managing multiple marketplaces a tricky job. Lucky for you, there are already solutions that make this challenge easier – softwares designed for selling on multiple marketplaces simultaneously.
---
Download our Digital Sales 2025 trend report to get an overarching view of the key trends shaping digital consumer sales across the five customer journey stages. The report includes interesting examples from some of the most interesting brands in the industry: Amazon, Nike, Adidas, Walmart, Pinterest, and many others. Download the report and learn from forerunners how to make the most of digital retail!
The Data Handbook
How to use data to improve your customer journey and get better business outcomes in digital sales. Interviews, use cases, and deep-dives.
Get the book