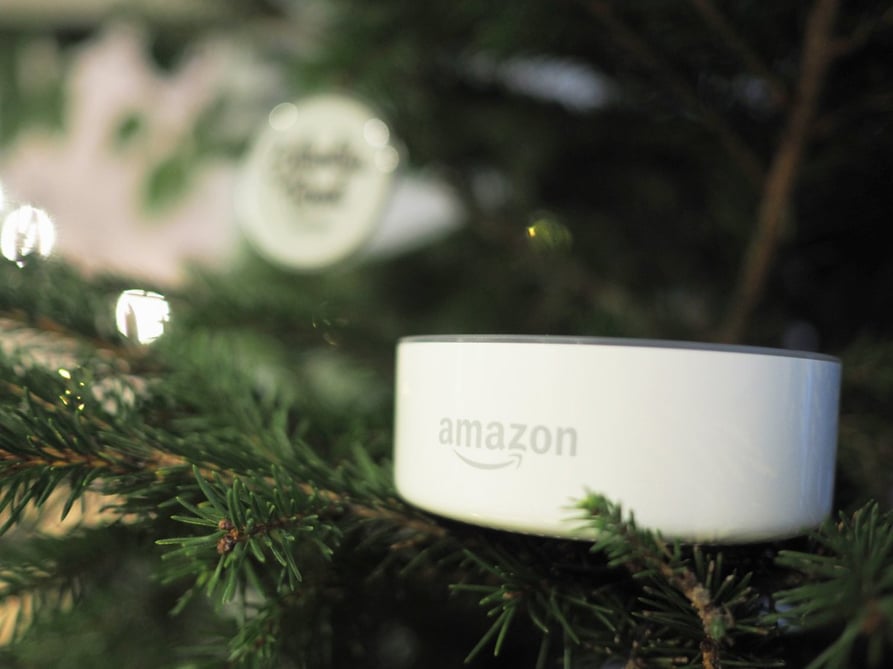 There are many potential benefits in selling on Amazon: It's a way to jump-start international sales without a single line of code, get more relevant traffic and customers that already have established trust with the platform, not to mention you'll get to utilize Amazon's impressive logistics. But it comes with challenges. On Amazon you compete against a variety of products that fill the same customer need, and the advanced AI algorithms might recommend your competitors' more reviewed products over yours.

You might wonder, why would a Finnish agency write about growing sales on Amazon? Amazon represents a huge market and an easy way to do international sales also for many Finnish brands and retailers – if you know how to play by the retail giant's rules. The fact is, we are increasingly facing these challenges with our customers in Finland. Brands and retailers have to be where their customers are, and Columbia Road consultants are already helping them out, also with Amazon.
Why, then, is Amazon so relevant as a sales channel? In the US, 55 percent of online product searches begin on Amazon. It basically means that you have to be on Amazon in order to exist in the US market (check the State of Amazon 2016 research). In Europe, Amazon's main presence is in Germany, UK and France – plus some country sites which offer localized services and selections. Amazon.de topped $14B last year – a huge deal, even compared to Amazon.com's whopping $90B.

We believe that the Amazon marketplace will come to the Nordics too – sooner rather than later. This fall, Amazon announced that they will establish a new AWS region in Sweden. Amazon also held a recruiting event in Finland – already in August 2016. At the time of writing this blog post, there was some weird activity going on at amazon.com. If you searched for Finnish books you could find $50 kindle books filled with 2000 pages of Finnish gibberish. Now, a couple of months later, one can finally find some Finnish Kindle books. Something is clearly being ramped up.

The purpose of this article is to get you acquainted with Amazon's peculiarities. If you want to know how to get started with selling on Amazon, head on to their site. What we'll help you with is how to optimize different aspects of your Amazon sales funnel.
How will shoppers find your product? Amazon SEO and PPC

Search engine optimization (SEO) on Amazon is a lot different from Google SEO optimization. Amazon is all about on-page optimization. Having other websites link to your Amazon page will not boost your rankings the same way it will on Google. Amazon was built to sell products, and that is what it primarily measures. Amazon does not care about unique content like Google does. The data you are asked to feed into Amazon needs much more structure, compared to the data you can provide for Google's crawlers.

Your products will be shown on Amazon product listings under certain categories or keywords. If you want to be featured on top of the listing for a category or keyword, you need to consider a variety of things: Your product will be ranked by keyword relevance, amount of sales, and the amount and quality of reviews, just to mention some.

Amazon SEO is about planning your keywords based on search terms people already use when they have a need for a product you are selling. You can use the free Google Keyword Planner (under Adwords) or Sonar for research. You'll find multiple places on Amazon to put your keywords in. The product's title should contain at least three of the high volume keywords and fit within 150 characters.

You can also add hidden keywords in the Amazon Seller Central. There are five boxes that can each hold up to 50 characters. You should put the lower volume keywords there. It does not make sense to put the same keywords you have in the title – Amazon's algorithms cannot be tricked by redundant information. Make sure you use all available space for keywords relevant to the buyer's perspective.
Amazon does not allow pictures and rich content in product descriptions anymore. For first-party sellers, there's Amazon A+ content, which allows you to use additional images, more creative copy, and comparison charts to show customers that your product is the best in its class. It might increase your product page conversion by 3-10 percent, claims Amazon. For third-party sellers, these features are enabled with Enhanced Branding Content service.
What makes a good product page? Product title, bullet points and a winning description
Title
Optimizing your keywords from the perspective of search volume is not a silver bullet. You also need to understand what customer job-to-be-done your product tries to solve. A good title is concise and relevant for the buyer, it grabs the customer's attention and entices them to read more about the product. It should include, at least, your brand name, main keywords, and an accurate representation of the product with clear grammar and correct spelling.
Pricing
Be careful with pricing. Price-cutting can work well as an incentive, but only in moderation. Make sure your discounts are reasonable, so that your product wills not turn into looking trashy. If you want to do giveaways, you should always have the pricepoint at the level of what a regular buyer would pay.
Images
You can add up to seven photos per product. Amazon has specific requirements for photos – for example, the main photo needs to have an adequate resolution and a white background. It is recommended to utilize the remaining six photos for additional details, lifestyle and product benefit shots. Using professional photography is essential. We, of course, respect your entrepreneurial spirit, should you want to build your own lightbox for $10. Still, focus on your core competences.
Bullet Points
The list of bullet points next to your product images are among the first things your customer reads, which makes it the most obvious place to answer the question "what's in it for me". What is the job that your product does? Who is it for and for what kind of situations?
Highly converting product detail pages describe the problems customers face and tell a compelling story they can relate to. Remember: list concrete benefits before features. Just as with all things on Amazon, there are certain product detail rules to play by. Yes I know, it is frustrating that you cannot feature a link to your own webshop in the product details.
Amazon does not allow pictures and rich content in product descriptions anymore. For these features, there's Amazon's Enhanced Branding Content service for third-party sellers. First, you need to register your brand, and second, you need to pay up. It might increase your product page conversion by 3-10 percent, claims Amazon.
How to gain trust and receive good reviews? Verified and unincentivized reviews are the most helpful
There are two classes of reviews: verified and unverified. Further, there are incentivized and unincentivized reviews. The thing is, Amazon has really put effort into getting relevant and honest reviews. In October 2016 Amazon prohibited pre-purchase incentivized reviews. This means you cannot give discounts in exchange for reviews. Also, if you receive too many reviews after a steep discount, Amazon might remove some of the reviews.
The good news is, you can still get unverified reviews from any Amazon user who has purchased with over $50 worth of goods. Amazon also has their own review programs such as Vine, where you can receive reviews for product giveaways. If your product does not have any reviews, there's also the Amazon Early Reviewer program.
Great reviews are social proof that make your products trustworthy, popular, safe to choose, tried and tested. Incentivized reviews might help you get started, but there's also some machine learning insights showing that incentivized reviews are not found that helpful, compared to real reviews.
A real, honest and comprehensive review is definitely more valuable than any kind of incentivized review. Your customers correctly identify incentivized reviews and ignore them - or downvote them.
Follow-up emails for reviews can be sent to verified buyers only through the seller central. In case you have a broad CRM for your US customers, you can follow up with a request to review. Third-party review swaps are also something to consider (not to rely upon, though).
How to keep the wheel turning? Increasing sales with a growth hacking approach
Amazon does not make the growth hacking approach easy. Basic PPC optimization tactics apply on Amazon as well, and you should not forget about other owned, paid or earned marketing channels as direct traffic sources to your merchant or product pages. Comparing marketing actions with actual sales data is basic stuff in order to analyse why your sales go flat or skyrocket.
As you might have concluded from the previous points, Amazon does not have much room for customization from the merchant's perspective (which is quite strange as they love AB testing at Amazon). This has left a lot of room for various third-party tools that are built on the Amazon API. One of those is AB testing tool Splitly, which tries to make AB testing product titles, descriptions and pricing easier.
How is Amazon more than just a sales channel? Fulfillment and seller strategies
Going to Amazon as a third-party seller is the way to go in the beginning. Once you have a well managed brand and trusted products, the day might come when Amazon asks you to become a first-party seller. That means Amazon will buy your products with bulk prices and sell them themselves.
Besides the seller-options, there are two different fulfillment options. Deliveries can be fulfilled by Amazon (FBA) or Merchant (FBM). If you choose FBA, your products will be shipped from Amazon warehouses and are eligible for faster Prime deliveries. Amazon favors FBA listings in their results. There are trade-offs to any choice, and fulfilling the order yourself might be cheaper and more convenient in case you have existing logistics operations around the globe.
In conclusion, Amazon is an increasingly relevant sales channel if you are a retailer or a brand and consider wanting to test or grow in international markets. The day might come when Amazon launches its Finnish site – the ones who have learned the rules of the platform – and tested them – will win.