The Data Handbook
How to use data to improve your customer journey and get better business outcomes in digital sales. Interviews, use cases, and deep-dives.
Get the book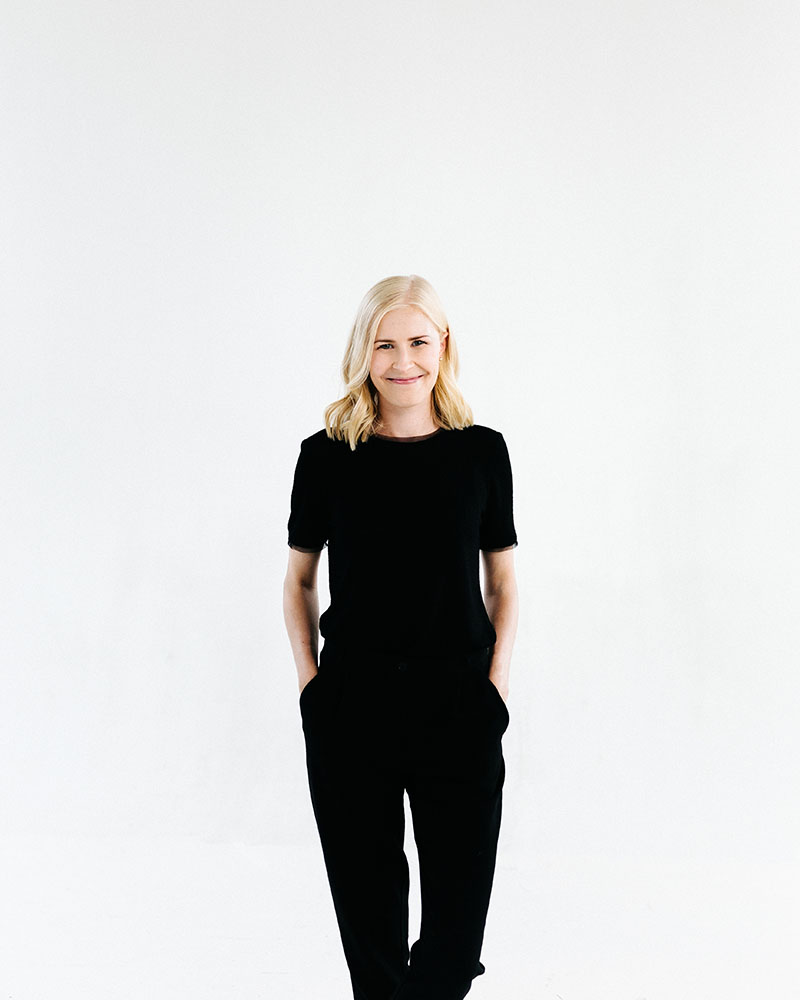 Niina Reponen
Martech
LinkedIn
You may have heard a saying that sales is more of an art than a science, driven by sales reps' expertise and intuitions. Traditionally, that has been the case. However, with the rapid shift towards digital sales, data is becoming one of the success factors for sales organisations both in B2C and B2B.
Talks about being data-driven is nothing new. You already know data has the potential to transform the way you sell. Modern technology enables almost everything related to data collection, management, and visualisation. However, the hardest part is to define how to use data to sell better and how to adopt a data-driven culture.
We've helped countless organisations utilise data to sell better and even wrote a book about it. This time, I'm exploring six practical ways sales teams can become more data-driven.
Six steps to a data-driven sales organisation
Creating a data-driven culture is not an overnight task. Having worked with companies across various industries and maturity levels, I gathered six critical factors for establishing a data-driven sales culture.
1. Set up clear KPIs and supporting metrics, forget vanity metrics
The foundation for any data-driven business is crystal clear goals. Pick only the most relevant metrics as your sales team's KPIs, such as revenue and new customer acquisition.
Then, identify the supporting metrics that indicate whether the sales team is focusing on the right activities to get to those KPIs. For example, the number of sales qualified leads or the value of opportunities in the pipeline. Be specific and ensure the definitions of the metrics are clear for everyone. Unfortunately, many sales teams follow vanity metrics (and even reward their team based on them) that have little impact on sales.
I once worked with a company that rewarded their sales team based on the number of calls recorded in the CRM. Did a high number of calls have a positive impact on sales? In this case, unfortunately not. Also, the sales team only logged calls until they reached their monthly quota needed for the bonus. After that, no calls were logged, leading to incomplete data. While being active with customers and creating visibility to the activities in the CRM are both positive factors, it's important to monitor metrics that actually have an impact on sales.
When it comes to the number of KPIs and supporting metrics, less is more. If you monitor all kinds of metrics, you will definitely get a lot of information on various matters, but you are also likely to lose focus. In the end, choosing your KPIs is about prioritisation: what do you want your business and team to focus on?
2. Make data visible and accessible
Another key foundation is making data visible and easily accessible at every level of the sales organisation. While BI reporting tools can be great for overall sales reporting, they may not be the most suitable tool for managing daily work. Data should be easily accessible in the tools the sales team uses in their daily work – most commonly, in your CRM system.
Create a dashboard that is the starting point of every day for your sales team when they login into the CRM. Visualise their current sales pipeline and highlight customers and activities that need their attention. Similarly, within an individual customer view, provide a quick 360° view of the customers allowing the sales to easily dig deeper into the customer data, if needed.
3. Keep your data clean
Dirty data is a huge problem. According to a study conducted by LinkedIn, almost half of sellers (45%) say their biggest data challenge is incomplete data.
Remember to make sure the data you use for driving actions and decisions is reliable and complete enough to give the right picture. Low-quality data drives low-quality decisions. Poor data is a problem also for adoption of a data-driven sales culture; if your sales team loses trust in the data, it's hard to win it back.
Build scalable processes and methods for keeping your data clean. Some concrete examples of this are using data input validation and having a process to identify master records from duplicates in the CRM or other systems.
4. Lead by numbers
Building a data-driven sales culture requires strong leadership, especially if sales have been previously led based on feelings and personal opinions.
Leading by numbers requires much more than reporting sales numbers once a month and sharing conclusions from the reports. Data and analytics should become the tools guiding discussion in sales teams and 1-on-1 meetings.
Does your sales team know their current pipeline situation? Do they know the lead conversion rates or churn rates? Everyone in the team should know their key numbers and, more importantly, understand how they can impact them.
It's also crucial to be specific about what is your reference point for success. Does your sales team truly understand the potential target market size and market share they are reaching? You can do a simple exercise with your sales team by calculating the number of consumers or prospective accounts in your target geographies and segments. Next, compare that number to your marketing or CRM data - is there a big gap? This exercise will help your sales team understand which part of the funnel they should focus on.
5. Make data actionable
As data has been a very hot topic in recent years, more and more companies have invested in customer data collection and management platforms such as CDPs (customer data platforms) and DMPs (data management platforms). However, collecting data or visualising it in great-looking reports has no value unless the data steers actions and decisions.
Your sales team is busy hustling with sales opportunities, so make their life easier by not only reporting numbers but also providing insights and recommended actions based on the data. AI and guided selling can help make your CRM data actionable for your sales team.
6. Create a positive culture around data
Moving to a more data-driven sales culture may intimidate your sales team. It is vital to emphasise that being data-driven does not mean micro-managing anyone's work but empowering the team to be superheroes of their work with the help of better insights.
Pay attention that making data transparent and shifting into more data-driven sales management can also create negative tension and competition within the team. Make sure to align your incentive models with your business goals in a way that doesn't encourage just individual results. Celebrate victories and share learnings within the team openly.
Invest also in improving your team's analytical skills by training them. Consider running a data-driven sales academy to support learning and inspire the team.
When we've run sales academies for companies across different industries, we've seen how sales team members get excited when they hear about how other companies utilise data in their everyday sales operations. Gaining confidence and new ideas for using data in their daily work can be very empowering for the sales team.
Then what?
Once you've established a data-driven sales culture, you have an excellent foundation to take your sales to the next level. So, what can you do next?
Start experimenting more with growth experiments and new kinds of sales activities
Automate and scale sales processes that can be done more efficiently with the help of modern sales tech
Assess whether your team is optimally organised; once you have better visibility of your sales funnel and opportunities or bottlenecks in it, you may want to reconsider your processes, roles, and responsibilities
Focus your sales team's efforts on your strategic goals and building your most profitable customer base
Remember that today every company collects and reports data, but the winners of the data game will be the ones who can drive positive business impact based on it. When you start your data-driven sales journey, you need to invest in the resources and time to get the most out of the data. With the help of modern technology, almost everything is possible. The critical question is how your company uses data to sell better.
The journey to more data-driven sales can be fascinating and rewarding, but occasionally also painful, so buckle up and enjoy the ride!
The Data Handbook
How to use data to improve your customer journey and get better business outcomes in digital sales. Interviews, use cases, and deep-dives.
Get the book