The Data Handbook
How to use data to improve your customer journey and get better business outcomes in digital sales. Interviews, use cases, and deep-dives.
Get the book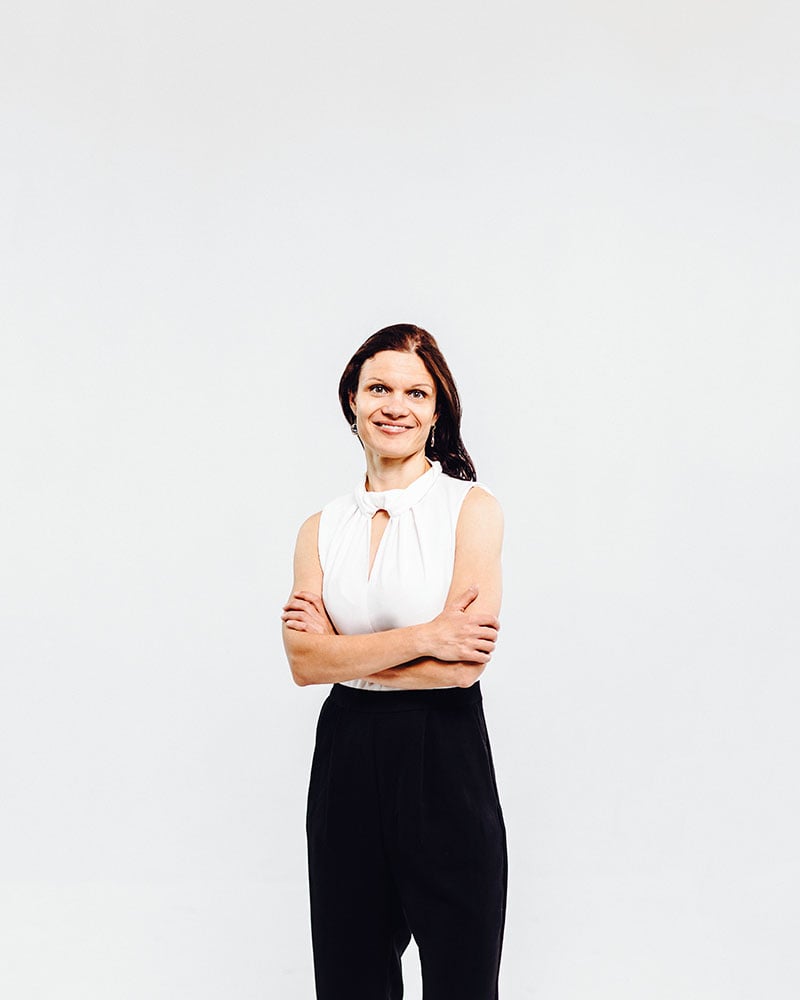 Eeva Koutaniemi
Martech
LinkedIn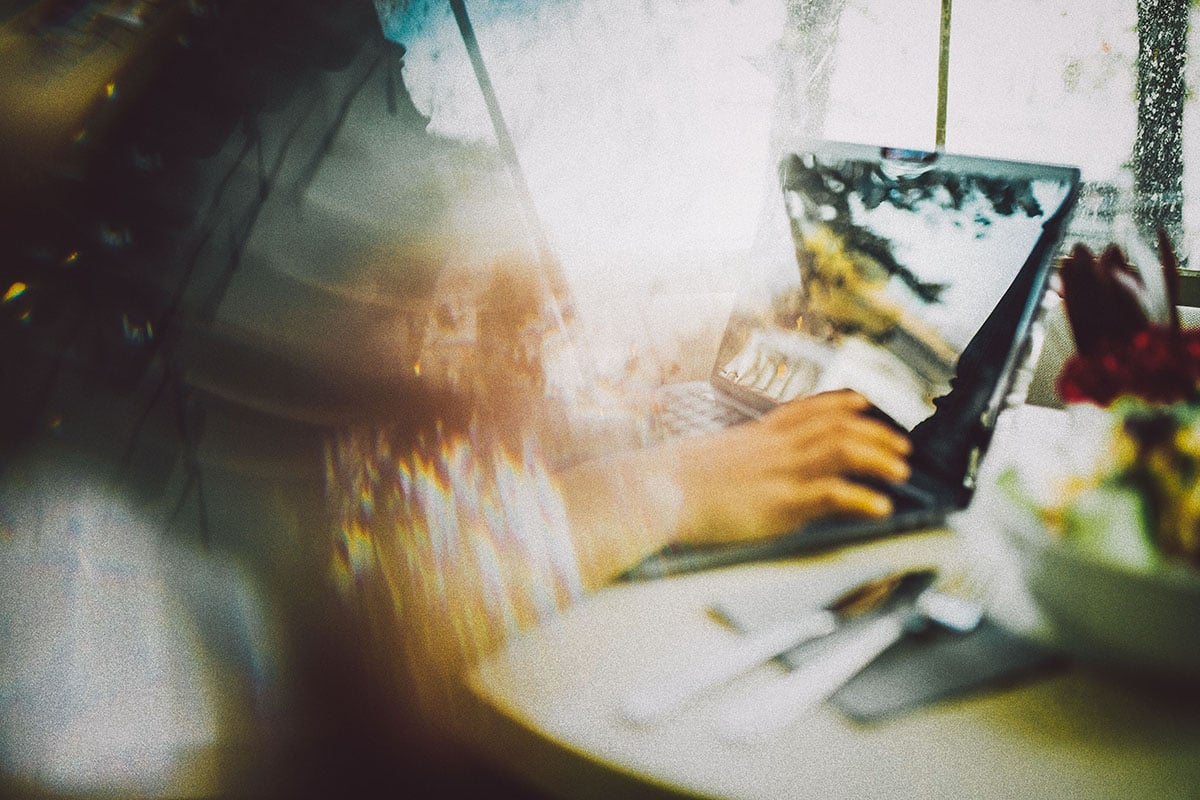 This blog was written in collaboration with my amazing colleague Esa Tiusanen, thank you!
Search engine optimisation is a long term form of marketing living in a world of short term marketing tricks. It tends to provide relatively few easy wins, and instead requires long term work on tech and content creation. This is why it sometimes gets pushed aside in the modern short-term oriented business landscape. However, it is often a crucial factor in creating marketing efforts sustainable and creating the bigger, long term wins for your digital business.
Google updates its search algorithm hundreds of times a year and rarely announces these changes beforehand. Based on past algorithmic changes and Google's own predictions and announcements, we have built this list of broad trends and changes to take note of if you want to maintain or grow your online business through SEO in 2021:
Core Web Vitals - The Elephant in the Room
Content SEO - Same look, different machine
SEO meets CLV
New tech <3, actually, is all around
1. Core Web Vitals – The Elephant in the Room
Let's start by addressing the elephant in the room. Google announced in May 2020, that they would bring additional page experience metrics into their ranking algorithms, and provided more details of the concept in November. While the existing page experience metrics already are ranking signals, Google's Core Web Vitals will provide an additional framework for estimating overall user experience through loading performance, interactivity and visual stability.
The exact potential impact of the change could be debated endlessly, but most experts tend to agree this is not just any small update. The uncharacteristically long warning time from Google, and the inclusion of Core Web Vitals report in Search Console imply that this is a big one. Google is also testing a visual indicator in the SERP for pages that have met all the page experience criteria. This would imply that pages with good Core Web Vitals will also see an additional CTR boost, and likely improve in rankings due to the existing relative CTR ranking factor as well.
How to respond to Core Web Vitals
If you now take a look at your Google Search Console Web Vitals report and discover that your website is failing in most or all aspects of the vitals, you are not alone: A recent study showed that only around 12 % of first-page search results pass all Core Web Vitals metrics.
So, if you haven't already, now is the time to take note: you will need to respond to this. If you haven't started working on your site's Core Web Vitals, the time to start is NOW. You need to make your site quick to load, immediately interactive, and provide a visually stable experience on actual browsers. (We'd be happy to help with that 🙂)
2. Content SEO – same look, different machine
Content SEO is likely to change in 2021 and beyond. The changes might not be as noticeable on the face of things, but require updates to your approach. The recent advances in machine learning are driving changes and Google's algorithms you need to account for. But don't view AI as just a Google thing - it is quickly becoming easy to use for marketers as well.
Entity based search
Google has been moving its search algorithm from working based on keywords towards operating based on entities, or broader concepts that individual keywords build toward. Entity based search allows them to better personalise their search results based on probabilistic user interests for confusing short search terms.
The push toward entity-based search intent will likely reduce the focus on using specific words and phrases in key locations. Keywords will still be relevant to understand user intent, and thus discover and fill content gaps, but they will be more like clues for content creators, and less like magic words you need to use.
On the other hand, it is likely that entity-based search will add focus on how topics relate to each other. Referencing a broader set of interrelated entities in your content will be a way to build authority for your page and improve rankings. [1]
Passage ranking
Google has also announced a smaller change intended to help those who create long-form text content and are not necessarily familiar with SEO or how to structure their content or content strategy. This feature is called Passage Ranking. It is a feature within Google's artificial intelligence language model (BERT) that breaks down your content into conceptual snippets that can be matched to searches.
Let's say a user is interested in knowing "how search engine optimisation works". You will no longer need to have a <h2> for this question, or add structured data to jot out the question you are answering. Google will recognise themes based on NLP modelling, and offer the results as a snippet. Just answer often used questions in an easy-to-understand and engaging format, on an authoritative website, and you should be competing for these valuable search results.
Optimal site structure
These changes will likely have implications for the optimal site structure as well. Cornerstone content will likely be an even more important concept. Passage ranking will likely let you compete for answer snippets with content that isn't as clearly optimised for a specific keyword or question. Creating longer cornerstone pages for a broader topic will be better in building authority, and tying together interlinked entities for Google to match. Passage rank will allow you to worry less about creating a neat page hierarchy, and put more focus on providing value for your customers.
AI for SEOs
Finally, it is worth mentioning that AI tools will likely also bring new tools for content creators. Language processing models have been made more accessible for less tech-savvy users as well. This will make it possible to tap into the Knowledge Graph API to find clusters of highly relevant entities for your business, and even create a rough outline of AI produced content that you can then work on top of. Similar methods can also be used on competitor analysis to sniff out opportunities with less competition.
3. Customer lifetime SEO
Customer lifetime value optimisation is not exactly new for SEO, but there is reason to believe improved ML accessibility, as well as access to more complete customer path data will drive SEO towards a more holistic approach of estimating the added value of content. Improved methods of attributing value for content throughout the customer's lifetime will likely make the business case for SEO even more directly demonstrable.
Customer service as an investment
SEOs tend to think quite a bit through the lens of 1) attracting users to make your brand known, and 2) closing the sale by being available at the right time to close the deal. Customer service, and re-engaging existing customers is considered to be important, but often discussed separately from direct revenue results. This is something that needs to change.
Serving your customers well in any arising issues, and providing additional value for likely later interests that arise after your purchase can be key in getting them to buy and keep coming back to you. SEOs should have a keen eye out for ways to make the company easily available for searches that support these ambitions. The real trick is how to spot in advance the searches you want to optimise for. Using the knowledge graph network will be a good place to start, and good old-fashioned keyword research will help you to get going. But you should consider testing the impact early on.
Test SEO through SEM and advanced attribution
Try running A/B tests for split segments in your SEM, and take advantage of the availability of easy-access ML algorithms. Treat your pages as touchpoints and build attribution models to calculate the impact each of them has in driving total sales over a longer period of time. Markov chains and Shapley values are a good place to start with out-of-the-box solutions. These tests will provide estimates of the lifetime returns for optimising specific content for SEO, and drive long term profitability.
4. New tech <3, actually, is all around
Proper tech SEO is worth it
According to Google, technically better sites will still have an advantage in search results in 2021, and Google generally recommends that sites more and more embrace modern tech formats for mobile users such as mobile pagination, accordions and horizontal swipe images.
While Google has also mentioned that some 2021 algorithm updates will be aimed to help "less SEO-savvy" sites, the old truth of building your site from ground up for easy crawling and indexing will still be the foundation from which to build all other SEO activities.
Server-side or pre-rendering for JavaScript
During the past few years, Google has given a vast amount of JavaScript SEO training in the form of video series and conference talks. One repeated message in these has been their recommendation to use server-side or pre-rendering in JavaScript sites.
We see this is something that will be important in 2021, too, as it makes your website faster for users and crawlers, and of course readable for those bots that don't run JavaScript.
Put Google Search Console to work
In fact, in 2020 Google brought numerous new features to Search Console – many of them based on user requests – and has publicly announced to continue introducing new updates in 2021. Google has also launched a useful YouTube video training series on Search Console for Developers, and it is expected that Search Console training for different target groups will continue in 2021.
Those of us using Google Search Console daily know that the Request indexing, a feature greatly valued by many developers, content creators and SEOs, was suspended for over two months in 2020, and Google has promised to bring updates to this feature too.
Structured data and markups
Structured data has been available for years. It offers our pages the possibility to appear in specific search result features and have certain search result enhancements, and it also helps us create entities. The ways to add structured data have advanced during the years, and most recently Google provided comprehensive documentation on how to add structured data dynamically using JavaScript and Google Tag Manager.
As we expect entities to play a larger part in SEO in 2021 (see separate section above on these), structured data will likely increase its value too. Prioritise adding Google-supported markup types that will make your pages eligible for rich search results.
Updating old tech
There are certain things very old websites should take into consideration in 2021: Google has announced that mobile-first indexing will finally be forced on all websites in March 2021 so any website that hasn't adapted to mobile view should do so soon. Also, the data-vocabulary.org markup, an older data vocabulary used in creating structured data, will no longer be valid after the end of January 2021.
If your site is using these old structured data types, update these to Schema.org or preferably to JSON-LD which is Google's recommended schema format.
Summary
Search is not a science, neither will it become that in 2021. There will still be numerous ways for sites to reach their goals.
Embracing the many aspects of SEO will still get you the best results. Build your site using solid technical solutions that enable easy crawlability, logical site structure and best possible user experience for mobile users. Offer your users high-quality content that matches their intent and is in the format users are looking to consume it in. For many of us, this may mean still growing our volume of useful, evergreen video content optimised for search. Build authority on the subjects that matter to you. Monitor your brand search queries and see that you respond to these – if you don't, there will always be another site that will.
---
There's a vast amount of questions on every decision maker's lips regarding the effects of COVID-19, and what is the correct course of action to ensure business success and the correct course of action for the future. Download Columbia Road's market research report on the topic to learn how COVID-19 has impacted consumers and companies, and what are the key things to focus on in the future for digital sales & marketing leaders.
The Data Handbook
How to use data to improve your customer journey and get better business outcomes in digital sales. Interviews, use cases, and deep-dives.
Get the book