The Data Handbook
How to use data to improve your customer journey and get better business outcomes in digital sales. Interviews, use cases, and deep-dives.
Get the book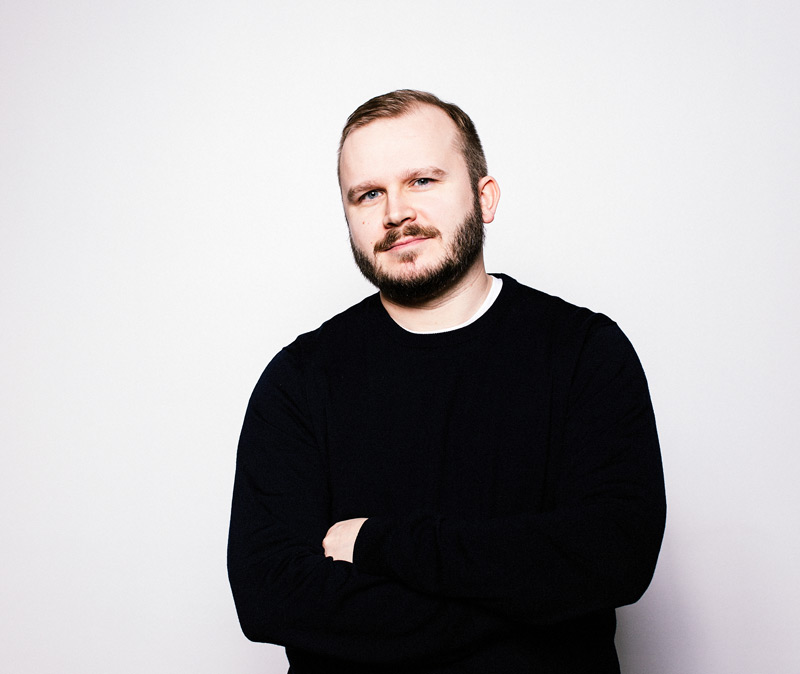 Lauri Eloranta
Business development
LinkedIn
When people hear about digital sales, they commonly understand it as contemporary ecommerce stores, exciting digital channels and growth hacking. It is perceived to be about better customer experience from the first sales contact onwards throughout the lifetime of a customership. And, most importantly, digital sales is seen to be about selling: about increasing revenue and the number of customers.

But this is just one half of the transformation story.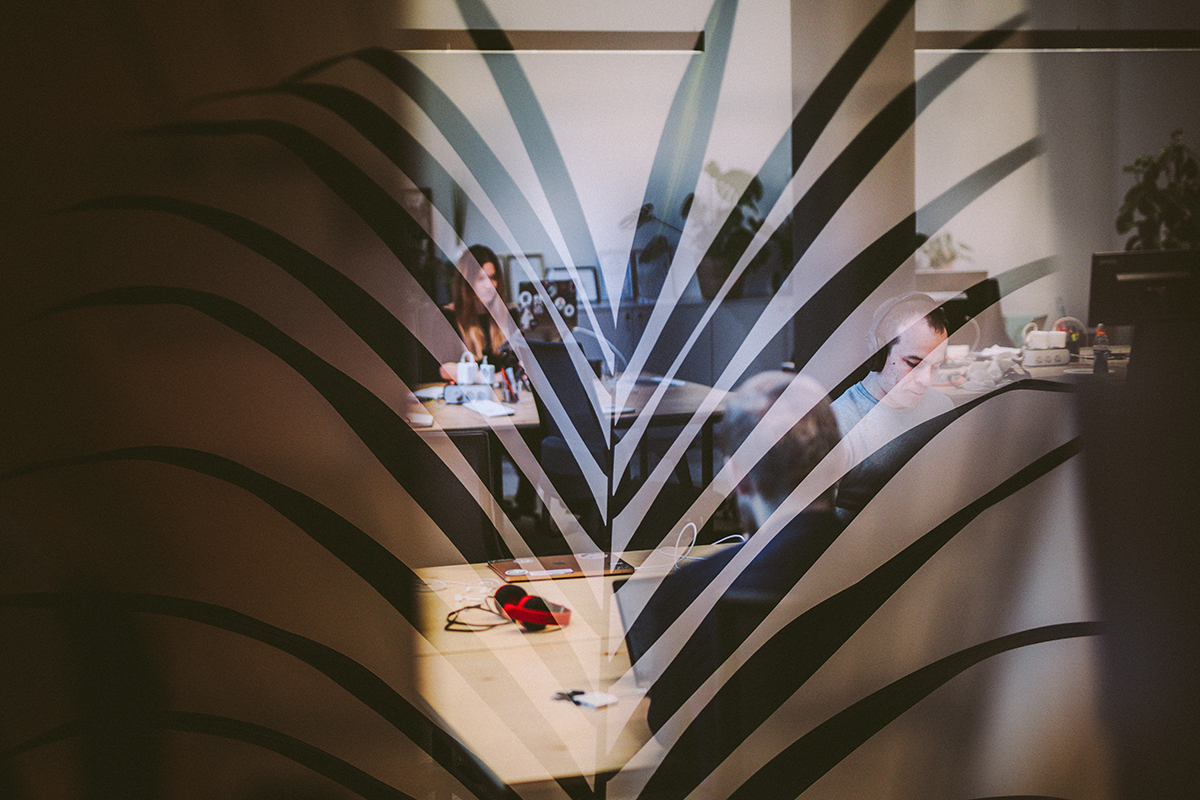 Digital sales is not only about growth, it is also about improved effectiveness and the efficiency of sales.
In addition to added revenues, the other common goal and driver for digital sales transformation is cost saving in the short, medium and long term. Digital sales is not only about growth, it is also about improved effectiveness and the efficiency of sales.
Digitalisation has been the main source of the drastically increased productivity of big corporations in the past twenty-five years (McKinsey report 2019). Even when the global average productivity of economies has been decreasing, the most digitalised organisations have been the ones reaping the benefits of increased productivity (OECD report 2019). Digitalisation of sales is no exception here: the companies who embrace the digital sales transformation will see improvements in sales effectiveness and efficiency.
This makes digital sales transformation extremely relevant in the current market downturn, as companies are making capital investments (CAPEX) mainly to optimise their operational expenses (OPEX) structure and to optimise profitability - or to minimise losses.
Cost savings in digital sales transformation come from streamlined sales architecture and improved sales operations productivity
There are two major areas where digital sales transformation can have a major impact in the organisations' operational expenditure structure and profitability:
Streamlining digital sales architecture and capabilities

Improving the productivity of sales operations
Streamlining sales (IT) architecture and capabilities
Digital sales architecture is basically the combination of all digital sales related IT capabilities in an organisation. These include the ERPs, CRMs, marketing automation systems, customer data platforms, sales channels, ecommerce stores, product information management systems (PIM), pricing systems, to give a few examples. The architecture also includes the integrations and cooperation of these separate systems as one, to achieve a common goal in enabling the sales operations of an organisation.
In many cases the sales architecture (as any enterprise architecture) is a historical entity. It has grown through time with independent sales architecture decisions: one year a company gets a new CRM, a few years later they renew their ecommerce platform and a year after they investigate the need of customer data lakes. These architectural sediments lay on top of each other building a very complex system - digital sales capability decisions are not made in a vacuum but each decision impacts the current and future sales architecture.
Some organisations have been able to build an effective and well operating sales machinery; unfortunately many companies haven't been so lucky. They struggle with a highly complicated architectural beast full of overlapping IT capabilities, expensive licensing traps, high maintenance customisations and depressive total cost of ownership calculations.
Streamlining sales architectures like these create huge cost saving opportunities, as the total cost of ownership (TCO) has typically been sub-optimised. Although architectural change is never easy and requires long term focus and a piece-by-piece approach, the direct savings potential is quite concrete. The items typically sought after are:
Decreased total cost of ownership (TCO) of individual capabilities as well as the whole sales architecture.
Elimination of overlapping capabilities, decreasing licence and maintenance costs: in practice this might mean, for example, merging two CRMs into one system and cutting the cost in half at the same time.
Replacing custom build capabilities with standard software.
Replacing expensive on-premise capabilities with cloud/SaaS solutions, which decreases both infrastructure costs but also increases technical and business operations flexibility and efficiency.
In addition to these direct savings activities, streamlining the sales architecture should also mean that the return on investment (ROI) for the current sales capabilities is maximised. This means that an organisation makes sure it takes full use of the capabilities it has built and is paying for.
Sales operations productivity comes from automation and better allocation of resources
Cost savings in digital sales operations come mainly from two sources: from automation and from better allocation of resources. Automation, and the use of AI in automation, is the key source of improved effectiveness and efficiency in digital sales operations. Currently a big part of sales processes or even digital sales processes are manual, and they require a lot of manpower and resources to execute well.
Automation is already today affecting some parts of these sales operations: for example CRM, B2B-sales tools, ecommerce stores, email marketing tools and Ad-systems are getting more advanced automation functionalities that both save a lot of time and reduce a lot of manual work.
The effects of sales automation will be seen in massive improvements of productivity in all areas of sales. It is evident from traditional field sales and outbound sales activities to online sales, growth hacking and customer service. All of a sudden one sales representative, for example, is able to book four times more meetings in the same period of time - all this just because automated and AI optimised outbound activities make sure the sales representative is calling the right contacts and using the invested time more effectively.
We have seen concrete savings like these in almost all of our sales operations, sales development and growth hacking clients - both in B2B and B2C sectors. Whenever the main target has been to increase revenues, the cost savings and better productivity have been positive by-products.
It's good to keep in mind that automation and the structure of current sales architecture go hand in hand: it is the automation capabilities in the sales architecture that enable this improved productivity.
Better allocation of sales and marketing resources
The concrete side of cost savings in sales operations comes from better use and allocation of sales and marketing resources.
On one hand this means improving the direct return on investments on sales and marketing (ROSI/ROMI). In practise this can be a result of better and more effective use of capital investments made in sales and marketing: for example, digital ad optimisation tools, the right growth hacking methodologies and the use of predictive customer data may improve one's return on ad-spend manyfold (ROAS).
We've seen drastic ROAS improvements by significant amounts with some of our clients ad-spend while helping them in digital sales transformation. In short: we are spending less on ads and other bought marketing, but getting better results than before. Here, customer data, automation and prediction related sales capabilities are enabling us to save money directly.
Direct capital investments to sales and marketing can also be optimised with an iterative and test-oriented growth hacking approach: small and rapid testing with sales and marketing activities can create huge savings, because, by doing this, organisations are able to test quickly which sales and marketing activities work and which do not - before committing major investments in them. At best this can create huge savings and effectiveness improvements in capital expenditure.
On the other hand, savings come from actually saving time by better allocation of sales resources between different tasks. These results are directly derived from the agile operational approach of the digital sales enabled organisations as a whole: it means faster time-to-market and faster clock-speed in sales and marketing - instead of the traditional year-clock and waterfall approaches. This new agile approach eliminates a lot of waste and saves a lot of time. Instead of planning things, sales and marketing are executing and iterating things on the market - and saving a lot of resources by doing things in a more efficient and effective manner.
Learn how to thrive at the turning point of digital sales by reading The Digital Sales Transformation Handbook. Discover how digital sales transformation is changing companies, and how your business can leverage this change through organisational development, customer experience, ways-of-working and technology. Featuring interviews with industry experts, such as Marta Dalton (eCommerce Director for Unilever and Coca-Cola previously), Risto Siilasmaa (Founder of F-Secure) and Antti Kleemola (CDO of VR, Finnish Railways).
The Data Handbook
How to use data to improve your customer journey and get better business outcomes in digital sales. Interviews, use cases, and deep-dives.
Get the book