The Data Handbook
How to use data to improve your customer journey and get better business outcomes in digital sales. Interviews, use cases, and deep-dives.
Get the book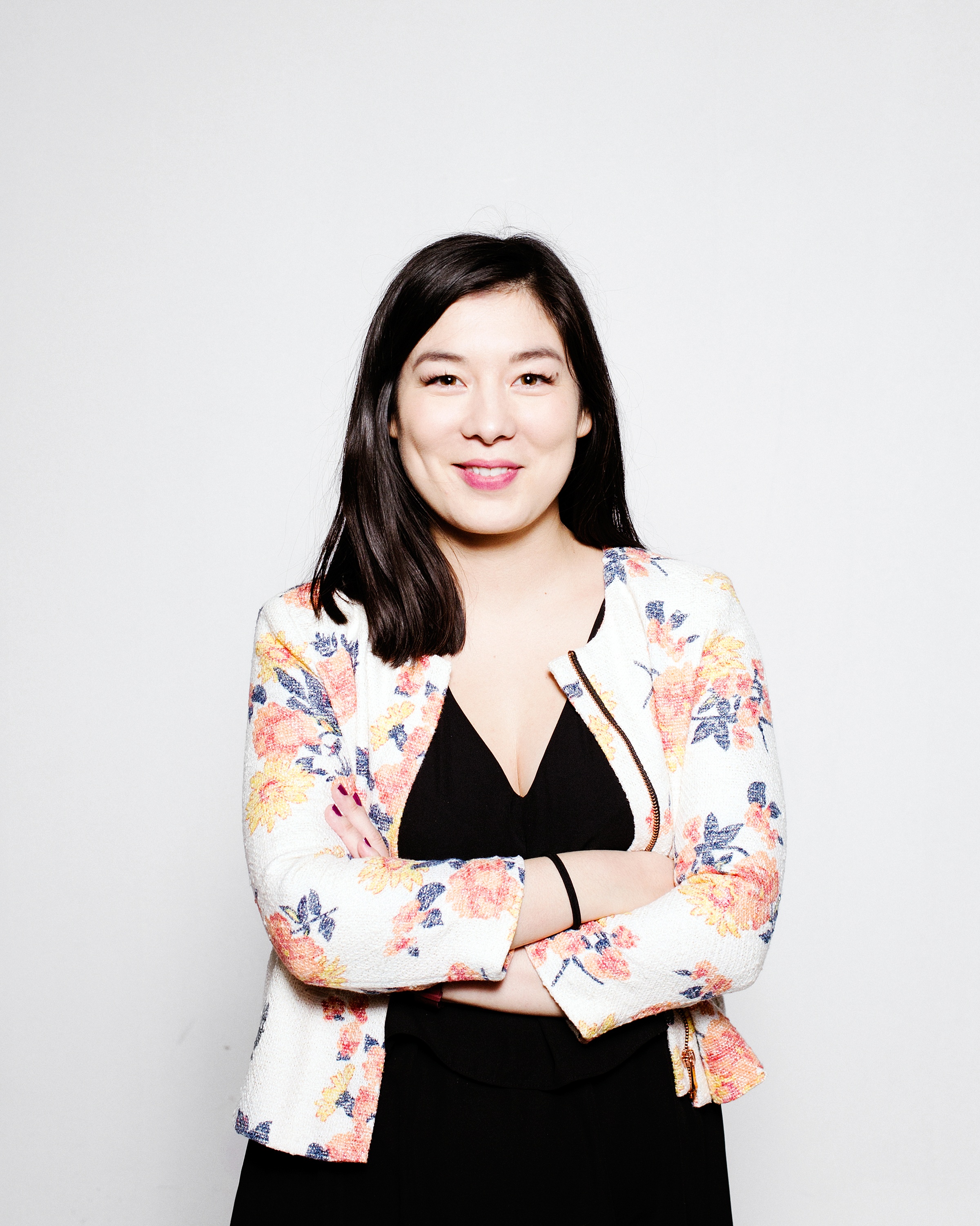 Victoria Vabre
Design
LinkedIn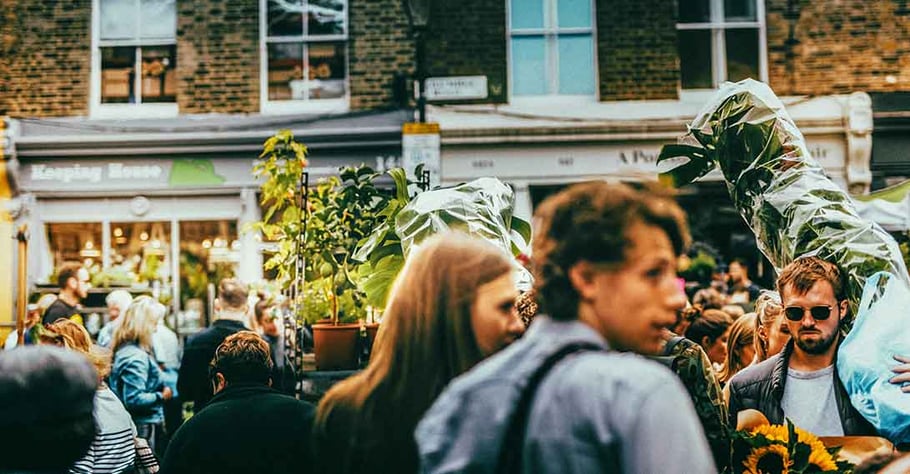 Customers are increasingly demanding a holistic experience when shopping, no matter what platform they are using. Naturally, it is difficult for online stores to replicate the experience that a brick and mortar shop can provide, but modern businesses are coming up with innovative ways to create a holistic ecommerce shopping experience, utilising all channels available.
Imaginative companies are combining both brick and mortar and online shopping to create a well rounded, wholesome and engaging buying experience for their customers.
Online shopping
Online shopping has numerous advantages for the customer. Some of these include no queuing or traveling to and from the shop, clear indications of availability and the ability to easily see what is in demand and new products that are available. However, there are also drawbacks for the customer, such as entering personal details to buy a product such as card details, waiting several days for delivery, and the hassle to return unwanted products.
There are both positive and negative aspects for the business when selling online, too. It is easy to showcase key products, you can communicate directly to customers and you can have access to international consumers. Alternatively, there is added pressure to buy advertisements to maintain traffic and it is impossible to pick up those customers that would 'pass by' a brick and mortar store.
Brick and mortar shopping
Similar to online shopping, physical shopping also has its fair share of advantages and disadvantages. For the customer, there can be the 'personal touch', the ability to touch and try the product and no delivery costs. However, the shops are only open at certain times, there can be queuing to find a salesperson to ask a question or get help, try the garment, or pay at the cashier, and prices can vary from store to online.
For the business, it is easy to create and sell your brand through the physical space, the use of sales people may increase sales and there are no shipping costs. However, the downside is that there may be high costs in the form of rent/employee wages, the ability to only showcase certain products and it can be difficult to track the numbers of customers in the store and what they are browsing.
What is the solution when online and brick and mortar selling are so different?
There is no simple answer and defined solution that suits every business doing ecommerce. Instead, there are key questions to ask yourself to help you create a holistic ecommerce experience:
What is our business strategy?
What channels are we going to use?
What issues do we have currently?
How are we going to solve these issues?
It is also important to keep in mind the four key factors that shape a customer's experience: the availability of the product, trying the product including cross-channel support, delivery, and returns. Some businesses have come up with unique solutions to create a holistic ecommerce experience utilising a mix of both online and brick and mortar shopping to good effect:
Agnès b - bringing together the great aspects of online and offline shopping
Agnès b has taken the approach of using brick and mortar shopping to improve its online performance when it comes to the pre-ordering of goods. For example, customers can pre-reserve a t-shirt at a brick and mortar outlet or order online, and then have both options of having it delivered to their door or to a shopping outlet for collection.
This combination of channels is increasing the customer's holistic experience of ecommerce. It gives more options to the customer - a trend that is huge in customer behaviour, gives more freedom to the customer to pre-book an item without needing to pay in front, and get in physically in only a couple of hours.
Sézane, H&M - becoming a 'lifestyle' place and utilising events
According to the Event Marketing Institute, 87% of consumers claim to purchase a brand's product after having attended one of their in-store events. These events include things such meetup groups and workshops help the customers feel 'at home' in store or to educate them. Three important questions to ask when planning an event are:
Does the event support a specific goal?
Where will you host the event?
For whom are you hosting this event?
Do you know who your most loyal customers are?
After the event, an online message is sent to the customers who attended, which can again increase traffic to the online shop.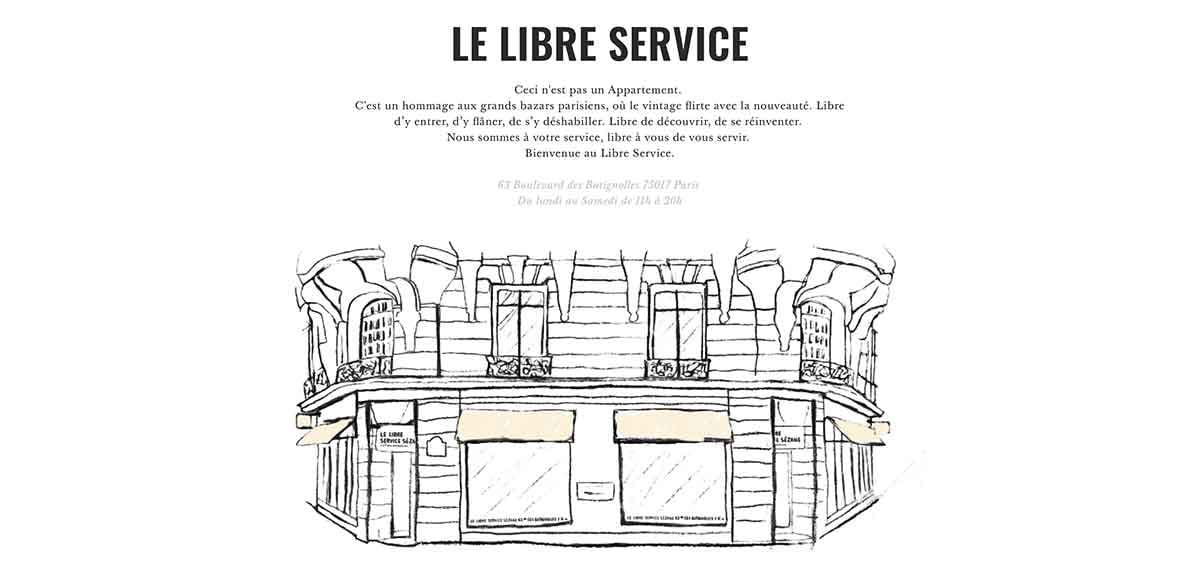 Sézane started as an online shop, but has since expanded into brick and mortar stores, each with a specific purpose. Sézane is incorporating lifestyle elements into their brand to provide customers with a holistic experience. L'Appartement focuses on the current collection. It has been designed for the initiated customers who know the brand. La conciergerie offers pick up and return of orders with fitting rooms on site to try on garments immediately and return items. It also hosts ad-hoc sewing workshops and other events. Boutique solidaire is selling second-hand Sézane clothes donated by customers. Libre Service was inspired by bazars, combines all the above, jewelry, dried flowers, stationary, books, scarf made of excess fabric, vintage clothes and offers also a selection from other brands. The shop was designed for customers to walk around, find gems and try garments freely. Customers are more "actors of the space" than simple customers. In this new place, customers can also use fitting services, consult or write classified ads (e.g. to find a nanny), donate garments or send postcards. By offering a more lifestyle approach, and hosting workshops, customers are engaged and more educated.
H&M just launched October 25th in Mitte, Berlin a new concept store which offers yoga courses, coffee place with it's own garden, and an entire section only reserved for other brands. The new store also offers garments that fit the local market, such as vegan cosmetics, or second-hand clothes. H&M also incorporated digital touch in their brick and mortar by placing interphone inside fitting rooms to connect customers with clerks from the shops, as well as screens inside the coffee shop to search from the webstore. H&M Lab has been testing this concept first in Stockholm, then Uppsala, London and Madrid. The goal for this new store is not solely to increase sales, but also to create a relationship with the customer, who could then become more loyal and purchase online.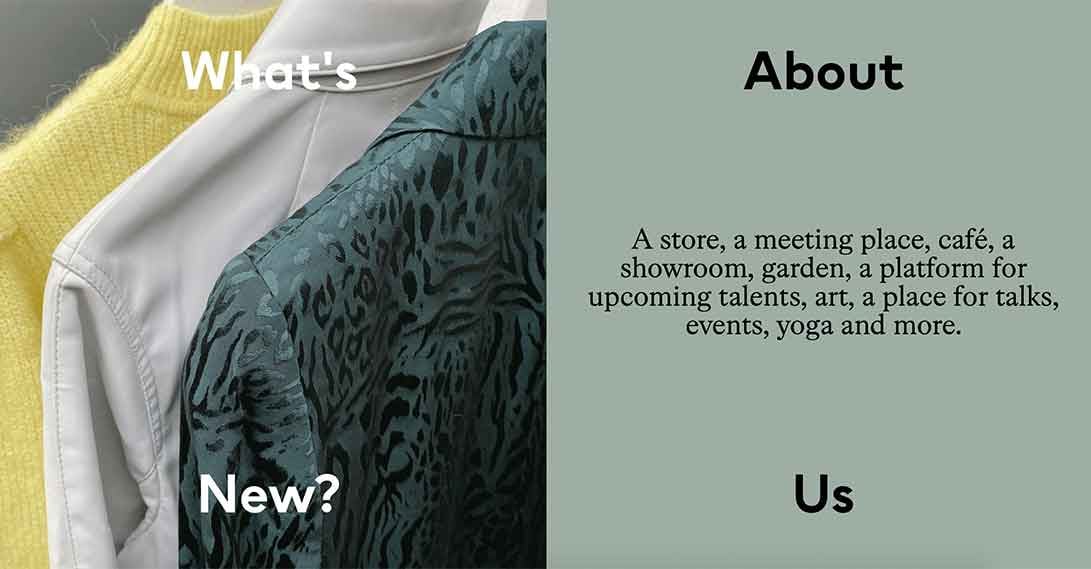 Bocage - sustainability by combining digital and physical shopping platforms
Bocage has created an interesting way to link up both the physical and digital marketplace, while also addressing the ever common issue of sustainability.
One year ago, Bocage launched a test pilot where the customer could make an appointment via the web shop to meet a stylist to try 3 new pairs of shoes that have been preselected online. The customer could select one pair after the live testing, and could wear it up to 2 months, before bringing it back to the store, to be sold as second hand shoes, or purchasing it -60%. Now, Bocage just launched a pilot in one of their brick and mortar shops with a section just for selling second-hand shoes that were not bought. Bocage is now expanding this concept to more stores as it has been quite popular.
Choose what works best for your strategy
Highlighted here are just a few examples of how businesses are creating holistic ecommerce experiences, although there are many more businesses that are also developing this area, such as John Lewis' shoppable apartments, Casper's 'Dreamery' where customers can take naps on specially selected mattresses and Roots experimental gallery where customers can explore the brand through sensory interactions.
Consider what it is you are trying to achieve, which customers and customer behaviours you want to target and in which channels do you do this the most efficiently while supporting your strategy and values. As the tools are available for innovative ecommerce, the options for creating a holistic customer experience are as big as the imagination.
The Data Handbook
How to use data to improve your customer journey and get better business outcomes in digital sales. Interviews, use cases, and deep-dives.
Get the book