The Data Handbook
How to use data to improve your customer journey and get better business outcomes in digital sales. Interviews, use cases, and deep-dives.
Get the book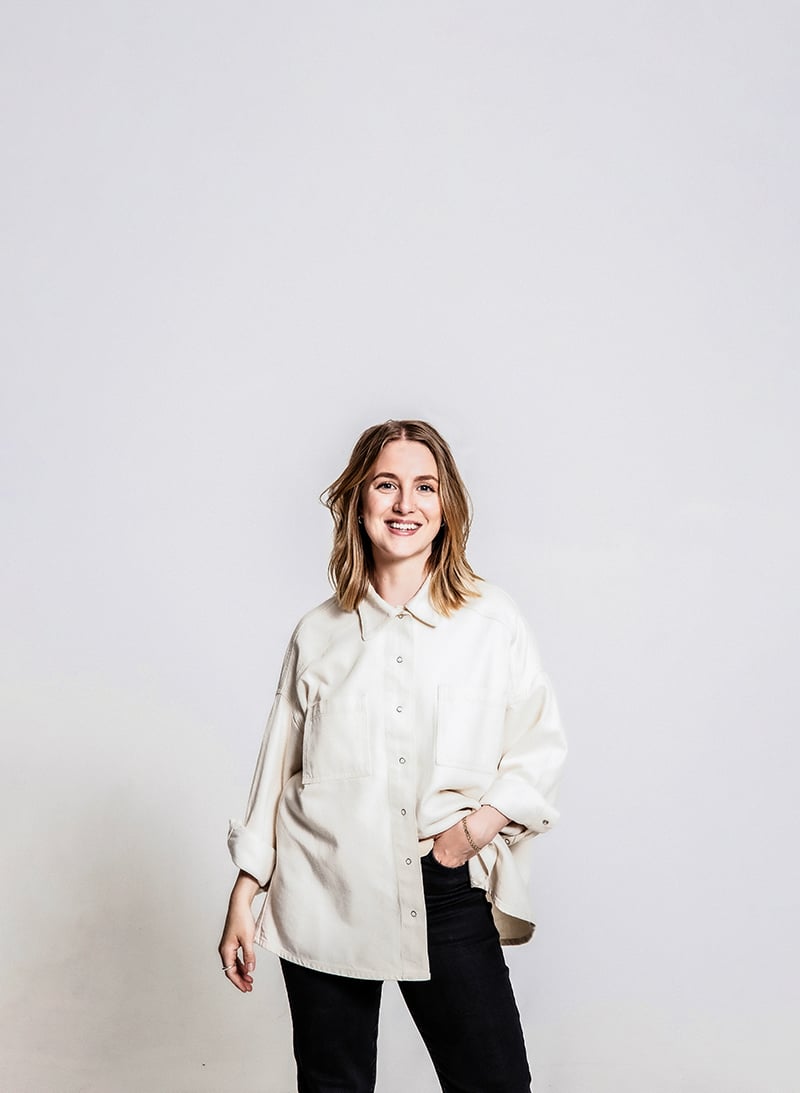 Hannah Nordenström
Marketing
LinkedIn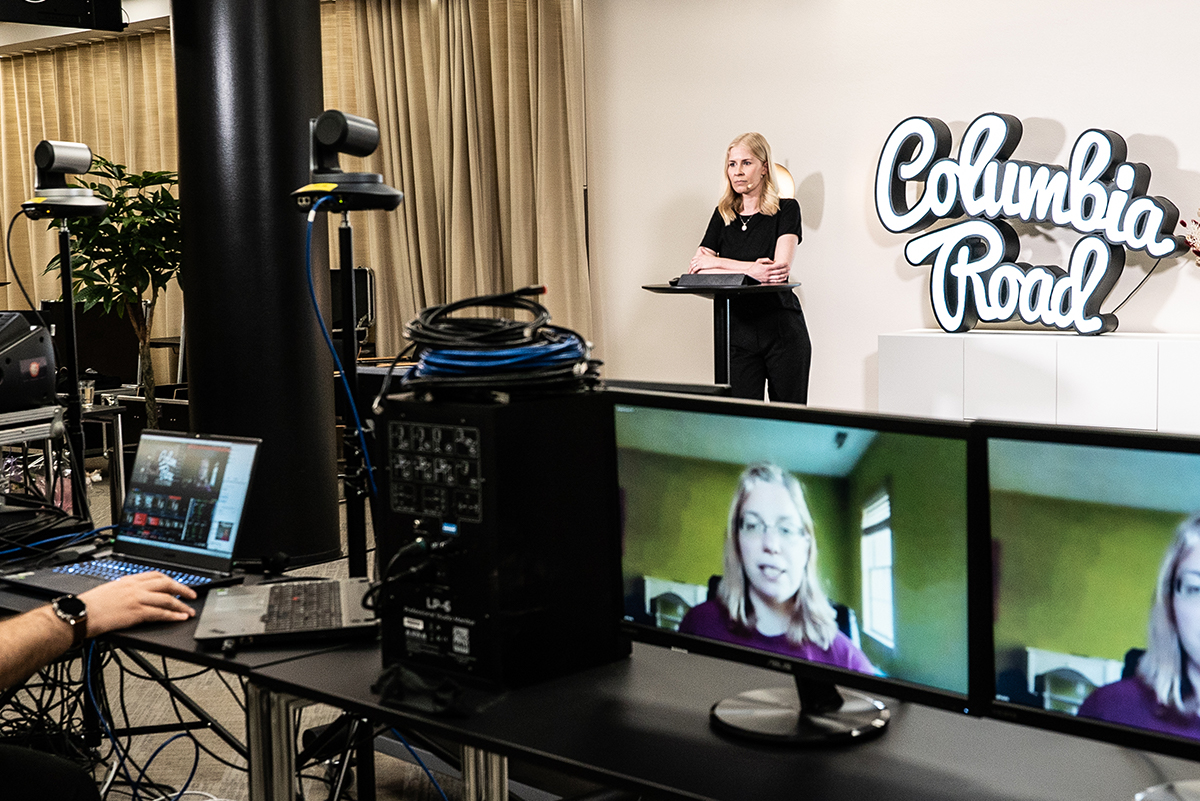 At the beginning of this year McKinsey stated that the tide has turned: Digital self-service and remote customer interaction with sales reps are now, and are likely to remain, dominant elements of the B2B business model.
Through a series of global survey's their B2B Pulse reported that 60% of the B2B market today is dominated by ecommerce. As buyer interest and comfort with digital sales have grown, the B2B market has responded. eCommerce was now shown to be the most popular route to market for B2B companies.
It is perhaps not news that the pandemic spanning over the past year has changed how B2B buyers and sellers interact, but many B2B companies are still struggling with reinventing the ways in which they operate their sales. The question is: How do you go about sourcing the best solutions, practices and approaches to succeed? What are the key things to focus on to ensure the right direction for your company?
On May 18th we hosted the webinar B2B Digital Commerce Revolution. Together with global thought leader Marta Dalton (Global eCommerce Director, Unilever) and leading Nordic companies Framery and hallon we discussed how to navigate the changing landscape of B2B sales to best succeed with your digital strategy. In this blog, we zoom in on the key learnings.
Watch the full webinar on-demand here.
Get your salespeople onboard
One of the most important elements for an established company when bringing digital into their B2B sales strategy is to get the salespeople onboard. Changing the strategy to include digital touchpoints will largely impact the sales team's role and their ways of working. Therefore it goes without saying that it is crucial for them to be comfortable in their new role and with the process for it to be successful for the business.
Oftentimes sales personnel that are used to traditional ways of selling are afraid that digital means will take away their control over the sales funnel and the relationship they have built with the customer. It is important to remember that they are the closest connection your business has to its customers. You need to make your sales team evangelists of ecommerce, make them feel ownership of the process and let them have a voice in functionality to ensure the best solutions for them and your customers.
Knowledge of your real business practices is more important when building the right solution than any specific technology or software. It is pivotal to understand the people you are building the system for.
Find what parts of your business will benefit from digitalisation
When figuring out how to best serve your customers and sales team it can become clear that full-on ecommerce is not the answer for all B2B companies. Unravelling the complexity of selling a B2B offering with digital tools is not easy, but even if the product or service is complex to sell, there are multiple digital solutions available that can help the customer with the purchase process. In the B2B context, sales funnels are typically not only digital but a combination of automation and human touch. The key is to identify the parts of your sales funnel that can be optimised with digital tools. Sales channels should be developed to cater for the changing and varying customer expectations and needs.
In the webinar we heard case stories from both hallon and Framery, companies with vastly differing offerings and sales models for their B2B businesses. In the case of Framery, selling large furniture solutions 100% online wasn't the best solution. Many of their customers wanted the option to see the products in person.
To facilitate sales on a global scale and ensure future growth they built their partner portal, Framery 360. Framery 360 is a single channel digital solution that combines all the needed information for their sales partners around the globe to easily design, sell, order and service Framery products. By making sure that Framery products are easy for their partners to sell they make sure that they are a leading solution on a competitive market.
Read more on how Framery achieved Hockey stick growth in partner engagement with a lead-to-order platform here.
B2C and B2B doesn't have to be different
"There is more that unites us than divides us."
While dismantling the seemingly complex nature of B2B digital sales let's have a look at the flip side of the spectrum. Hallon is a digital contender challenging the Swedish telecom arena. Their 100% digital approach proves to the world of business that B2B doesn't have to be more complex than B2C, in fact there doesn't have to be a difference at all.
In 2018 when hallon decided to broaden their offering to the B2B segment they decided to simply copy-paste their B2C strategy. This meant 100% of their B2B business was going to be digital, both in product offering and in sales. At the time, the B2B market was still quite conservative. The telco market in Sweden was insisting that telco was complicated and that customers needed to talk to sales reps to get the right solution for them. Hallon challenged that idea. They decided to focus on SMEs, a segment that they realised don't need complex solutions for their businesses and that also holds the majority of companies in Sweden.
Since launching their B2B business clone of their B2C offering they have made smaller adjustments to their payment methods and sales deals to cater to their B2B customers, but their approach still remains the same since the beginning, simple and 100% digital.
Even if your B2C and B2B business today are quite different you could still find synergies by focusing on their similarities. If you have a customer portal or an ecommerce solution for your existing customers, it can provide great optimisation and both up and cross-selling opportunities. Why not bring the best B2C practices and learnings for B2B portals?
Keep it simple!
Simplicity is key. Whether it comes down to creating a 100% digital B2B business or finding the parts of your business to digitalise, digitalisation is all about making your sales efforts more effective. Digitalisation and technology are a means to an end, they are only as good as the value they provide. It is important to note that digitalisation is not an IT project, it is only there to fulfil its purpose of making it easier for your sales teams to sell and for your customers to buy.
"If you want your customers to convert online, you have to make it simple" Anne-Louise Wirén stated in the webinar. The more elements you add, the more complex you make the offering and the further you take your customers from conversion. Hence, if you want your customers to convert online make sure you work through your customer journey to understand what your customer needs from you to complete their purchase.
Even if the whole decision-making process cannot be digital as in the case with hallon, some parts of it really should be. We know that every part of the funnel can be digitalised, the key question is what is the must-win battle right now?
With a complex offering, you will most likely need to make trade-offs between covering all possible variations and keeping your service easy to use. Focus on the prominent use cases and problems the customer is looking to solve and create a good user experience for them. Build upon the solution once you find out what things your customers need to ask for separately.
If you are still finding yourself thinking your offering is too complex to sell online, ask yourself: is your industry really the one not meant to be digitalised when it is happening everywhere else? If you did digitalise, how would it look? What if you were the ones to disrupt your market?
Want to learn hands-on best practices for B2B digital sales?
Join our upcoming Sales Development 101 webinar to learn more about how to scale & automate your sales processes.
Utilising a sales development function is a best practice for modern sales processes. It's valuable work that makes the process of converting leads into clients more organised and goal-oriented. It is a game-changer for efficiency and relationship-building.
Learn more about the processes and tactics of sales development and get concrete next steps for getting started with sales development.
The Data Handbook
How to use data to improve your customer journey and get better business outcomes in digital sales. Interviews, use cases, and deep-dives.
Get the book