The Data Handbook
How to use data to improve your customer journey and get better business outcomes in digital sales. Interviews, use cases, and deep-dives.
Get the book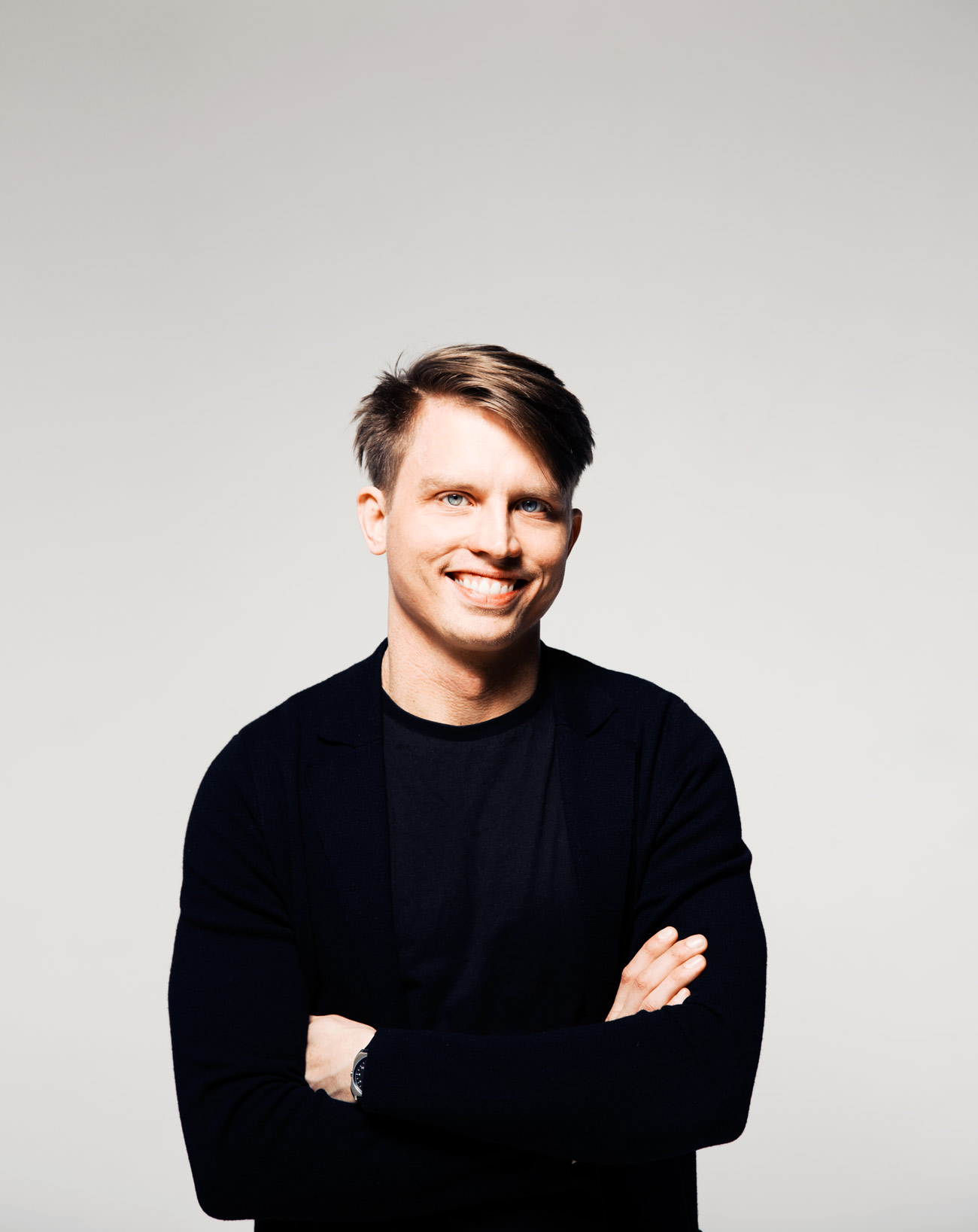 Matti Parviainen
Design
LinkedIn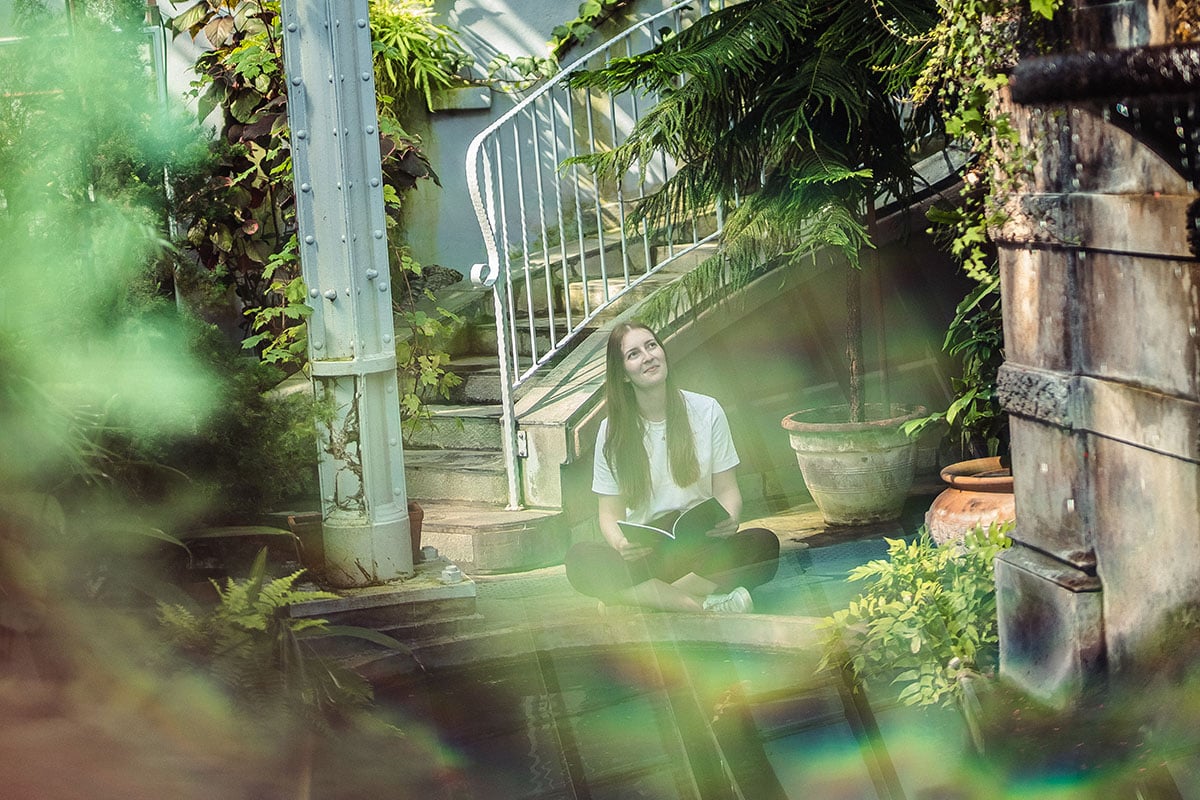 Running digital sales requires a modern approach to IT maintenance, which is measured on speed and revenue results. Great customer experience should be the driver when choosing pieces for an online sales architecture.
This blog is part of our book The Digital Sales Handbook for leaders in IT. Be sure to claim your own free copy of the book.
Author introduction:
Matti Parviainen, Principal Consultant, Service & System Designer
Matti gets excited when companies with complex businesses want to create simple customer journeys.
Customer experience from a physical store to digital channels
There is something very effective about a business persuading customers to serve themselves. When the customer feels that they're in control, they're happy.
An advanced angle to the whole customer experience architecture is how to convert shoppers who are in a physical store to then use that company's digital channels in a meaningful way later on. It must be meaningful for the salesperson and it must be meaningful for the customer.
That brings us to the core of this article. How to manage the product information? How to manage the wealth of information that the consumer may be weighing? How to provide the shopper with a feeling of confidence in making a decision?
It might come down to the very basics. For example, what's in stock? If a customer orders something today, when can she expect it to be delivered? Some products may even be time-sensitive. Ordering festive lights and fancy decorations for your party on Saturday? If they are not available for delivery until Monday, that's a showstopper.
These are the types of considerations that still bring consumers to physical stores, as they are ensuring in their own physical action that this is happening, even if they are too busy.
PIM data is more than just manufacturer-fed data
Consider a business with products, whether it offers 4 or 40,000 of them. Each product has its own individual stock-keeping unit, making it unique. There can be an enormous amount of detail and metadata for each item. Details like compatibility with other products, add-on options, dimensions, technical specifications and so on. When the details are imported into a nice, modernised PIM system, there may also be content added by the company's salespeople, with an impactful sales pitch that they like to use to help boost product sales.
For even more delightful content, that same PIM system can offer user-generated content, in the form of end customers inputting their own ratings and reviews and uploading pictures and videos. Look no further than Amazon, where products everywhere have thousands of reviews and ratings and where shoppers can make sense of those products because customers are not just reviewing products but also rating those reviews.
Suddenly the product information data is now a multifaceted body of knowledge from every direction, becoming even more relevant than the product information that was originally supplied by the manufacturer.
Know what's going on but know you can't control it all
What about when those online shoppers are ready to move that item to their virtual shopping basket? While IT and digital sales aren't likely to be involved with the post-order logistics, it's still a good idea to understand the full journey of what's happening even in those stages.
Yes, many times there are third-party logistics "solutions" that are doing their thing. You know, the cost-effective partner who will do it their way and will likely care less about the customer experience. And sorry to break it to you, but your IT experts and digital sales teams are going to have zero influence over those types of logistics solutions.
Even if it's out of influence and out of scope, acknowledge that this causes a huge amount of frustration (I do, as a designer). But also acknowledge there could be some wins. For example, a well-timed email or some piece of information from their system. Something as simple as receiving a status update from the logistics partner that a delivery has been completed. Perhaps that can trigger your system to SMS your customer with a pleasant update. This kind of simple integration comes down to understanding what's going on.
There should be a clear customer journey and a clear understanding from the IT perspective that these are the important things that need to be integrated for that experience to be meaningful and valuable and value-creating throughout the journey.
"I care A LOT about what's going on in every aspect of the customer journey … If the consumer receives a product and doesn't know how to hold it, it will be a source of a lot of uncertainty, frustration and a feeling of incompetence." — Matti Parviainen
When it comes to the ordering process, as an IT-enabling organisation, rest easier knowing that even if you do everything perfectly, there will still be frustration points. That's 100% certain. There will always be people who don't read the manual or give the wrong address or order too many of the same item. This happens all the time. That's life, so find a balance: the systems should embrace the fact that life is messy.
Be careful where you trim the fat
As a designer, I care a lot about what's going on in every aspect of the customer journey. It may cost millions of euros to engineer a product, but if the consumer receives a product and doesn't know which way to hold it in their hand, it will cause a lot of uncertainty, frustration and a feeling of incompetence. This applies both in the consumer world and the business world.
As IT experts, we need to be more nimble and agile to get actual validation for our technical solutions. We need to get it live. In some cases, parts of the systems and architecture may be thrown away. It might be a prototype. Hell, that prototype may even be run live in production for a smaller population in one city or one sector.
It may turn out that the prototype was good enough to be launched. Or it may turn out the prototype crashed and burned. But guess what? You're lucky it wasn't rolled out for a whole country or all customers. That's learning. Acknowledge that the project experts, the customer insights and the design professionals will change their minds as they learn, too. And the best place to learn is the market.
System architecture design is something that can be easily overlooked by designers. Some may even be dismissive of it. However, doing a job well means forming the right kind of architecture to enable the main user experience fundamentals.
In some areas, you'll want to solidify the plan. And in other areas, you'll want to keep those options open. In other words, delay some of the architectural decisions as long as possible so you have room to embrace change. Understanding the consequences of saving a little bit of money comes down to understanding the whole customer journey.
Building the muscle and mentality to be ready for the next thing
In most cases, digital sales and marketing teams follow a schedule, with seasonal campaigns and partnerships happening throughout the year. Meanwhile, an element of IT is to want to have predictability and control, knowing exactly what marketing efforts will be done, exactly in what fashion and with an exact time.
To be competent and effective, there needs to be a cross-functional team where digital sales and marketing, engineers and designers all understand and follow the work. And by understanding, I don't mean in six months. I mean in six hours.
We have seen this to be a major change that requires energy and a lot of pushing. Sometimes, we have been moving forward at such a rapid pace for the benefit of our clients that they themselves have asked us if such speed is really necessary. The speed is new to them. But the speed is necessary, due to the urgency in their business or their brand's industry which moves the needle in terms of revenue, KPIs or being on top of something that's happening in the world today. For example, a surge in demand for face masks and hand sanitiser that the sudden pandemic brought.
But it's more than just the global pandemic that's been giving the world a hard time since early 2020. And it's not about anticipating what's going to happen. It's about building this muscle and a mental readiness to be able to react to whatever is happening in the market. The alternative is that competitors gain momentum rapidly, run circles around you, and then eat you alive.
---
This blog post is part of The Digital Sales Handbook for leaders in IT. The Handbook is a crystallisation of the key themes leaders in IT need to understand in 2021 to push their digital-enabled sales forward. The book includes interviews with industry experts from companies including Stora Enso, SAS, UPM and Tiger of Sweden. Learn how your IT can become an active driver for digital sales!
The Data Handbook
How to use data to improve your customer journey and get better business outcomes in digital sales. Interviews, use cases, and deep-dives.
Get the book