The Data Handbook
How to use data to improve your customer journey and get better business outcomes in digital sales. Interviews, use cases, and deep-dives.
Get the book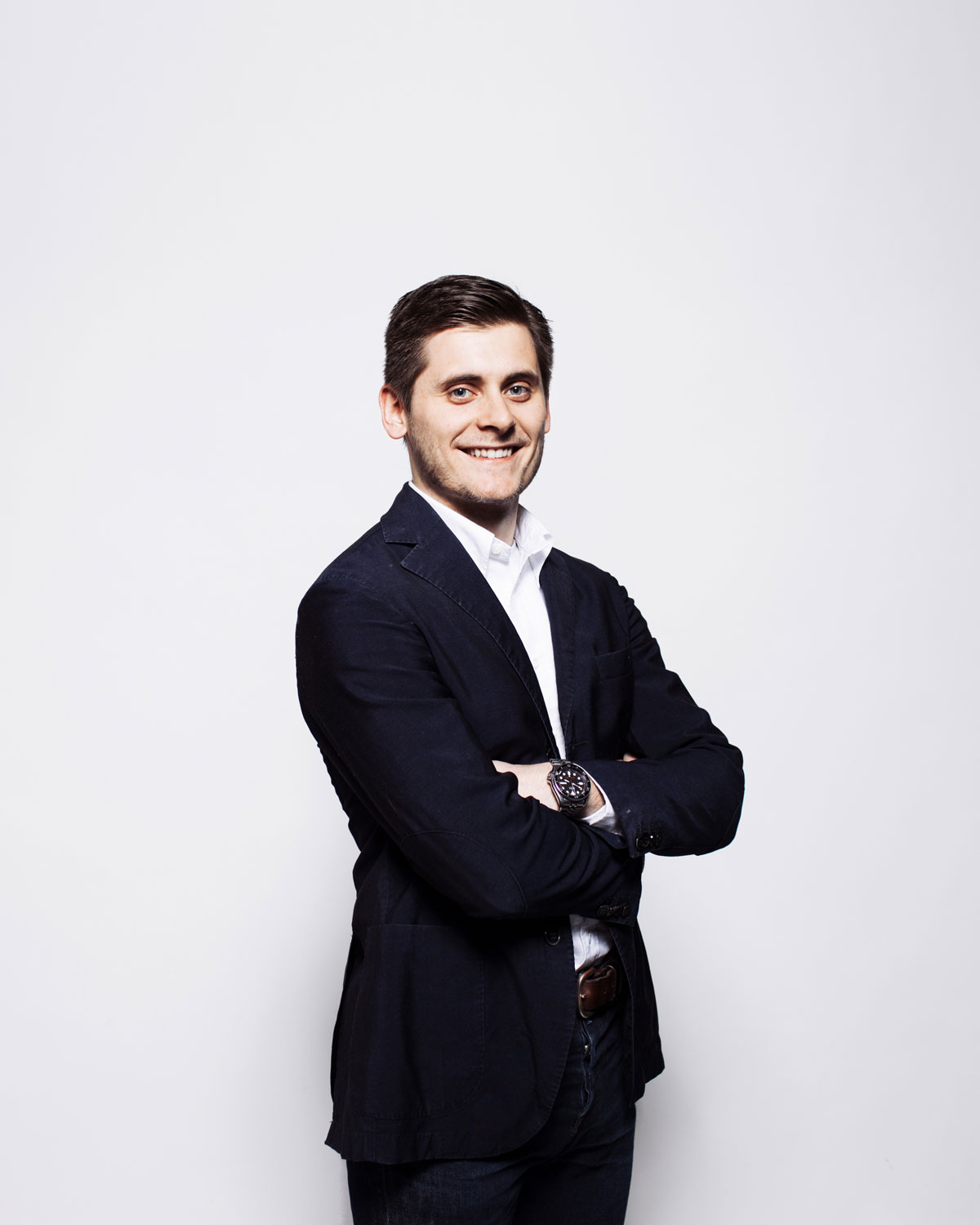 Lauri Eurén
Business development
LinkedIn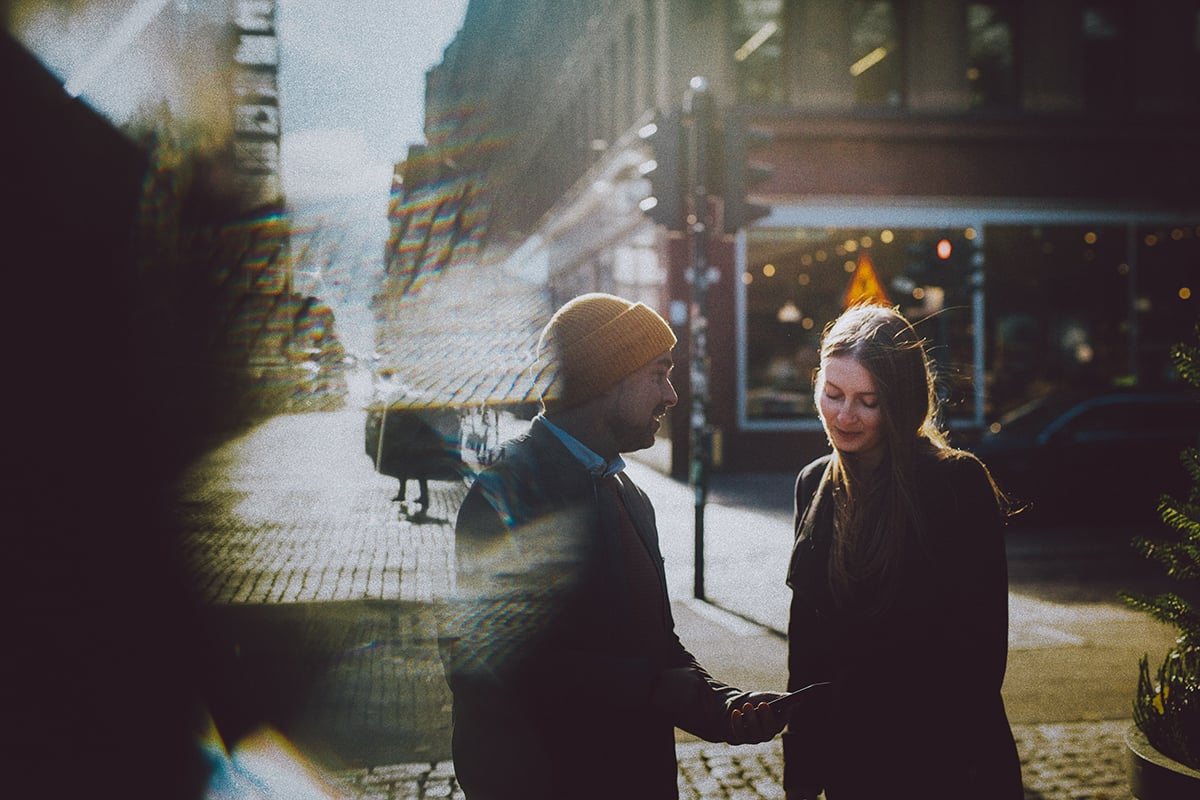 Rod Kilgour, the current CIO of Tiger of Sweden, has extensive experience working in IT and collaborating with business. He understands the value of putting the needs of the business and customers first. In fact, he was working closely together with sales while as IT Development Manager with Reebok already in the mid-1990s.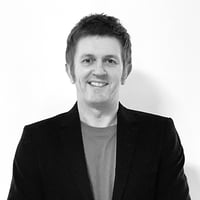 Interviewee:
Tiger of Sweden | Rod Kilgour, CIO
We understand you've been involved in sales with an IT perspective already in the 1990s.
Rod: Yes, my first involvement with anything around digital sales was 25 years ago, when I joined Reebok UK as their IT Development Manager. We were a small IT organisation back then with about a dozen or so people. One of the first-ever tasks I was responsible for was to enable our sales organisation to not have to carry product samples with them as they were meeting with their Key Accounts.
Back then, we developed a laptop-based solution that allowed Reebok's sales executives to preview the new range of products with their wholesale customers. The solution also allowed them to check product availability for replenishment whilst at the customer, and for Reebok to keep better track of their stock. The innovative setup that our IT team created for the business was state of the art back then, with high quality rotating images.
You've been with Tiger of Sweden for about two years now. Tell us about your approach with your IT team and sales.
Rod: I've adopted a proactive approach where IT should be an enabler for our business. It's the only way. From my perspective, IT should be focused on increasing sales, improving operational efficiency or providing a fantastic customer experience. Whatever we do moving forward in IT has to drive those three things. The only exception is if there's a legal requirement for something else. A very simple rule.
We would agree. So, how has that gone over? Any wins so far?
Rod: The first major project I was involved in was the evaluation of Tiger of Sweden's and our sister company By Malene Birger's mobile point-of-sale (MPOS) solution. The platform Tiger of Sweden was on was a very cumbersome, costly and rigid system that was purchased for a very different, heavily bricks-and-mortar heavy vision.
The mobile POS solution we ended up selecting and integrating has eliminated a lot of archaic costly infrastructure and was the first step towards offering an omnichannel experience for our customers. For example, being able to make a purchase at our Copenhagen Airport location and return the item at our Stockholm flagship store. We aren't where we would like to be yet, but we're early in the journey.
In the past year, we have also implemented a new CRM system providing greater insight into our most loyal customer base allowing a more sophisticated interaction and higher engagement.
Tell us about some of the improvements you've helped to drive with your retail engagement.
Rod: Yes, that's been quite a success. We had the initiative to leverage and increase engagement between our retail organisation and the Tiger of Sweden headquarters. We implemented an app with which our global marketing and sales teams were able to internally share product information to all Tiger of Sweden retail stores, quickly and efficiently across our whole organisation. This has resulted in a significant increase in engagement and communication between the Tiger of Sweden headquarters and the retail stores.
When the pandemic hit in early 2020, we first considered delaying the project. Instead, we ended up launching it straight away because of the pandemic. We felt that the communication and engagement that the app would bring was even more important due to the circumstances. And we proved to be right. The app has been a great success.
Sounds like it was more than a simple PIM app for internal stakeholders.
Rod: It's more than just product information. The app and infrastructure also hold all of our product videos, visual merchandising information and other details about our products.
One of the things Tiger of Sweden commends itself on is the story and inspiration behind the garments. With the app, we have the ability to push out videos of the designers sharing these insights. The inspiration can originate from many sources, colours used by a Swedish artist or from Greta Garbo strolling around in New York.
This type of detailed information provides the Tiger of Sweden retail staff with more insight they can then use to engage with customers. At the same time, the inspiration is passed on to the customer, for example, through retail campaigns which then provide our customers with a higher level of emotional involvement. That's the key aspect of everything we do — our customers.
The app has really allowed our retail staff and the headquarters' staff to interact more closely. It offers a chat function and we share our performance against sales KPIs and generate healthy competition too, so it's been quite a success.
What other tips can you give, considering your long IT background and working closely with sales?
Rod: Simplicity rules. Less integration, faster business decision making based on fresh accurate data. I want to encourage others to think like that as well so that we understand why we don't make exceptions.
If this simplicity philosophy is well established, then when business needs to change something we're already working with, it's much easier to accommodate.
How would you explain your strategy, in a nutshell?
Rod: Our IT strategy is very much styled to IT best practices — cloud-based, fit for purpose for today's needs and tomorrow's growth. We want the companies we work with to become our partners, rather than suppliers. In this way, we have a mindset of growing with one another.
My team and I are here to enable business. To serve our customers. And I want people to think about everything they plan to do and the solution it does or doesn't serve. Ask yourself, "Why should we do this? What benefit will it add? And what could we do instead if we don't do this? Could we instead use that money to open another store or change the way that we interact with our customers?"
Whenever we plan to invest, we must ask: What would it give us or the customer in return? Will it increase sales, improve operational efficiency and increase our margins or improve the customer experience?
---
This blog post is part of the Digital Sales Handbook for leaders in IT. The Handbook is a crystallisation of the key themes leaders in IT need to understand in 2021 to push their digital-enabled sales forward. The book includes interviews with industry experts from companies including Stora Enso, SAS, UPM and Tiger of Sweden. Learn how your IT can become an active driver for digital sales!
The Data Handbook
How to use data to improve your customer journey and get better business outcomes in digital sales. Interviews, use cases, and deep-dives.
Get the book