The Data Handbook
How to use data to improve your customer journey and get better business outcomes in digital sales. Interviews, use cases, and deep-dives.
Get the book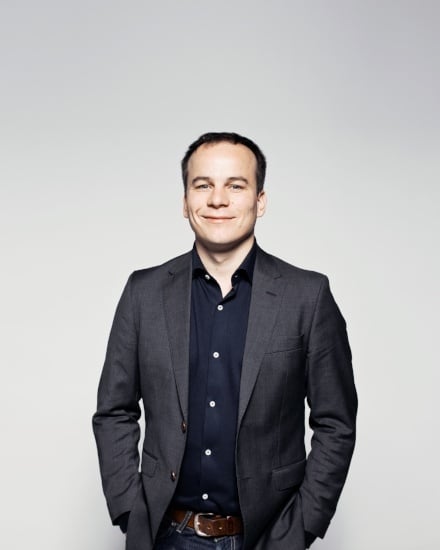 Eero Martela
Business
LinkedIn
Why and when to do growth hacking?
Agile development practices, user experience focus, and service design are great approaches for creating digital services and features customers love. Those traditional software development practices are great for developing high quality software and customer experience, but they are not fully optimised for an environment where software is a core source of continuous revenue.

Growth hacking builds on the earlier evolutionary steps of improving how digital services are created and managed.
How to add the revenue layer into agile and customer centric software development? The set of solutions are together called 'growth hacking'. Growth hacking practices can be applied in three different situations:
1) Running a business, service or revenue channel*, that happens to have a digital context; for example a webshop, online portal, mobile application, SaaS product, or in-store sales tool.
The focus should be on activities that enhance sales instead of merely building features and performing pre-planned campaigns. Marketing and development should be deeply interdependent instead of being separate activities.
2) Building and scaling new sources of digital revenue; for example online services, mobile applications, or digital products.
Tangible revenue impact should be sought as soon as possible and customer acquisition and digital marketing should be integrally included in the development already at early stages. After the first release, each backlog item should focus on growth.
3) Constructing digital backend capabilities that enable enhanced revenue generation in digital channels and services; for example customer data platform, CRM, and API gateways.
Instead of first building enormous backend solutions with multiple integrations, a solution should be created one "vertical" at a time, i.e. one use case in front-end with minimal backend capabilities, data, and integrations.
The growth hacking team
The core of growth hacking is a cross-disciplinary team, which is motivated by a) shared business goals and b) strong ownership and mandate to make independent decisions. So, instead of building software and doing marketing, the team owns a business function (eg. a product, service, customer segment, or business unit) and related business targets.
For growth hacking to work, the team has to collaborate seamlessly and sit in the same room. Typically a team consists of software developers, (digital) marketers, UX designers, and data analysts. In addition, a growth owner looks after the whole and pushes tasks forward within the organization and stakeholders. In order to reach the business targets, the team should be in charge of driving the growth hacking process.
Matti Liski from Elisa, one of the biggest telcos in Finland, has experience in what it means to get leadership on your side: "We'd had the digital sales team up and running for a few years and we were at a situation where we had made some gains, but not at the level that was expected ... So we reorganised, made a pilot proposal for management and got three months to make it work. We picked a few of the ideas we had in mind to increase sales on our website and started experimenting. Within the first month we'd found and tested enough concrete improvements that would cover the costs of our pilot. After that we rather quickly got enough internal buy-in to ensure the continuation of our work."
The growth hacking process loop
1) Continuous identification of new growth opportunities — through data analysis, interviews, surveys, business model analysis, micro segmentation etc.
2) Business case based backlog or task list, which is updated on a weekly basis. Each backlog item is a 'growth opportunity', which can involve software development, marketing, service design, copywriting, UI design, process improvement, partner collaboration — anything required for achieving growth.
3) Rapid incremental implementation — each release has to validate the business case further and generate revenue (or validate revenue potential). Each release is treated as a test that validates the growth opportunity — A/B testing is crucial.
4) Constant data-based business impact measurement — and scale or kill decisions for growth tests based on that.
5) Re-iteration of backlog and the service based on data.
The growth hacking process loop.
Why this process instead of a static release plan?
Foreseeing what kind of solutions and features will increase revenue is practically impossible — this goes for anything between small UI tweaks and radical new product launches. In fact, we have seen that most of the small improvements that were predicted to have positive sales impact fail.
Unfortunately, all too often we have seen the same logic to take place with large software projects, for example, renewing an eCommerce platform which ends up having zero effect on sales.
If predicting the impact of a small tweak is difficult, how can you be certain of the business case of a large project? Therefore, growth hack your way forward with constant small revenue increments in order to: a) have rapid revenue impact, b) reach the target business case earlier, c) minimise investment risk, d) have way more motivated teams due to higher ownership.
...and, still, never forget agile ways of working, customer experience focus, and holistic service design principles. Just add the revenue layer on top of them.
Keen on learning more on growth hacking? Read our Growth Hacker's Handbook.
The Data Handbook
How to use data to improve your customer journey and get better business outcomes in digital sales. Interviews, use cases, and deep-dives.
Get the book