The Data Handbook
How to use data to improve your customer journey and get better business outcomes in digital sales. Interviews, use cases, and deep-dives.
Get the book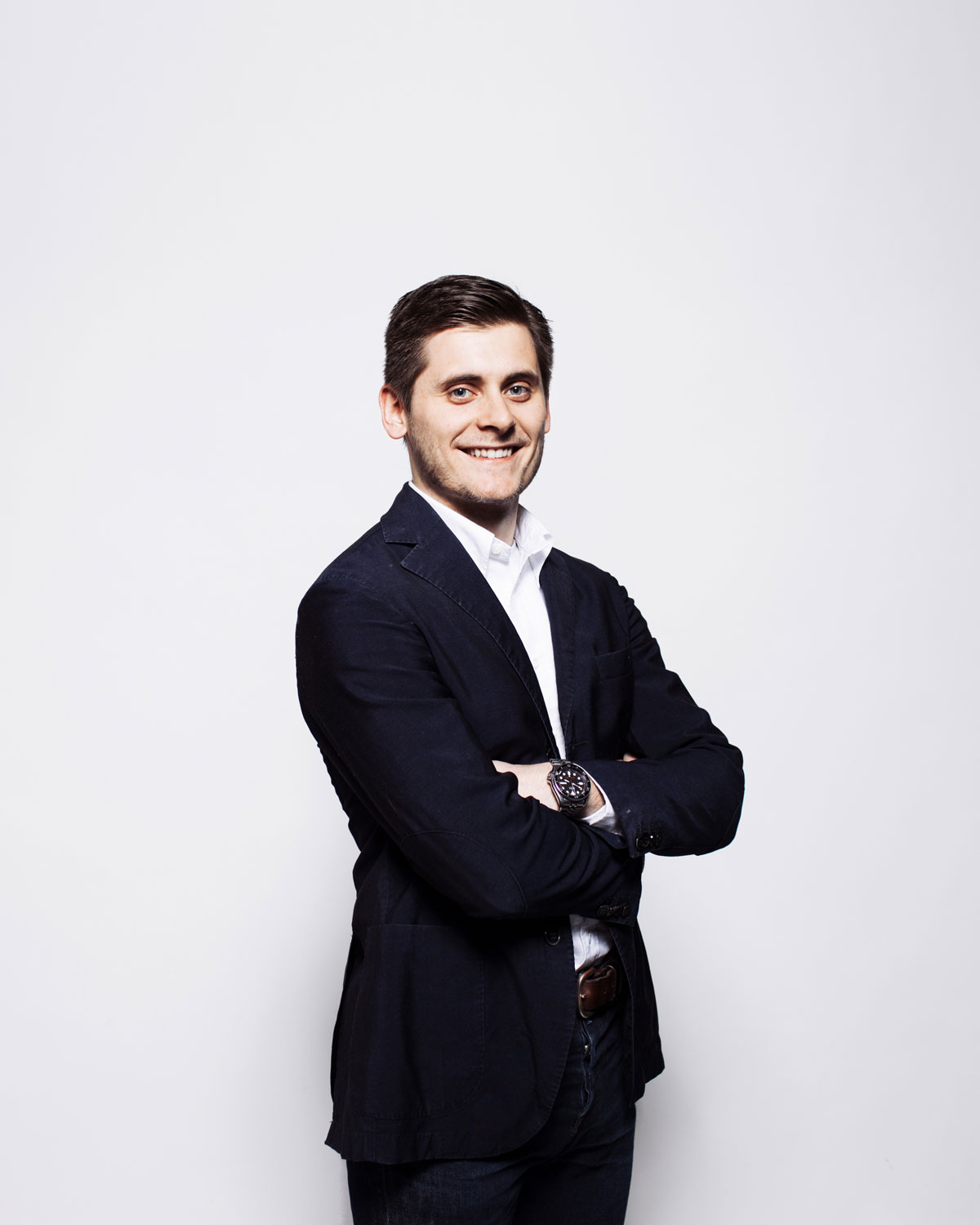 Lauri Eurén
Business development
LinkedIn

As VP Customer & Commercial Solutions at Scandinavian Airlines (SAS), Kati Andersson leads a 14-team IT function. She is responsible for customer and commercial solutions, which is an integration between IT, distribution and digital services. Kati and her teams are focused on creating digital services that make life easier for SAS's customers and bring in revenue for SAS.
Interviewee: Scandinavian Airlines (SAS) | Kati Andersson, VP Customer & Commercial Solutions
Could you elaborate a bit on the differences you see between commercial IT and traditional IT?
Kati: A major difference between commercial IT and traditional IT is that in the former we are working with customer-facing solutions. In the airline industry this means considering the entire customer journey, from searching for flight tickets to planning the trip, and the actual travel experience.
I've been working in the travel industry for over 20 years, with roles on both the business side and IT side, and have learned that driving development in the commercial area involves not only everything from design to content, web and app development, but also the development of large and complex IT solutions going on behind the scenes.
In the context of IT-enabling sales and with your experience working on both sides, what do you see that IT is lacking vs. what digital sales is lacking?
Kati: It's a case of truly understanding the business and then being able to create solutions to business challenges on the IT side. And it's bringing together a network of the right combination of skills to collaborate more freely when they know you speak the same language.
Before digitalisation came and disrupted industries, there was a perception that the IT organisation should deliver on requirements specified by the business. That mindset in 2021 is not feasible or worthwhile. Joint objectives and a full understanding from both sides on what needs to be achieved to get there is required, using the full potential of tech capabilities.
It's so easy to get stuck in a 'requirement-to-delivery' discussion, rather than talking about what the value created with a solution really is. The biggest advantage of having had roles on both sides is being a bridge and a translator between the teams to understand each other's challenges.
How does bridging that gap work in practice?
Kati: It's about building trust between IT and commercial functions, creating a foundation for cross-functional achievements.
While I'm currently in a commercial IT function, I have many former teammates and colleagues in sales. They know I understand business, so it naturally becomes easier for me to explain how we need to approach tech challenges, and they will give me that initial trust. IT leaders need to understand the business needs and build trust with the business side.
An example from SAS could be that if we wanted to implement more self-service options for customers, it would be easy for someone on the customer service side to request IT to deliver a solution where a customer can report lost luggage.
We at SAS have a different approach in the way we work together. The request would instead be presented as customer service wanting to find ways to improve the customer experience and to reduce telephone calls to its call centres to lower costs. In this way, both the SAS customer support and IT can discuss freely how to solve the problem.
If you can create that dialogue, that's when creativity really follows. It also makes it more rewarding to celebrate the successes and reflect on the failures when there is a common objective.
How has the SAS IT organisation evolved to be more business-oriented over the years when it comes to competencies?
Kati: While the COVID-19 pandemic has hit the travel industry very hard, we have seen some positive changes in how our various competencies can contribute to our business.
There is clearly more of a balance today between the business and IT, as it's been easier to pinpoint more focus areas and see the value we're creating. We're going from a system-oriented IT organisation — with service managers responsible for a system — to a value-based organisation where there is responsibility for creating value in different parts of the customer journey.
That's quite a substantial mindset shift. It's taking us time to get there, but today our IT teams at SAS are creating better collaboration opportunities with the business teams.
What kind of practical implications has it had for the work? How has it changed?
Kati: I lead 14 teams at SAS today, out of which the majority are DevOps teams. This means they are measured and fully accountable for operating, supporting and developing the solutions they deliver.
Previously, a small digital team would develop a front-end solution, then another team would carry out the IT work in the background. This created a need for coordination and large dependencies, restricting full accountability and fast development.
It has also made it easier for us to map the organisation on the business side to get a view on certain results and see how IT can help and collaboratively be more integrated into the business.
We are in the middle of transforming into an agile setup. Some of our teams are ahead of the game and have been working in a DevOps setup for a few years, while some teams are totally new to it. The same setup doesn't always work for everybody, depending on what the role is.
What are the best ways for IT to enable sales?
Kati: My advice to anyone in an IT role is to proactively approach sales teams and share ideas to help them find solutions to their challenges. IT teams at SAS have contributed to great results after they have gotten together and truly collaborated with the business side.
One recent example that comes to mind is when we were looking at ways to improve the SAS website load time. Members from sales, marketing and IT worked on this together. We even involved Google personnel.
"My own IT teams at SAS have had great results after they have gotten together and truly collaborated with the business side."
– Kati Andersson, VP Customer & Commercial Solutions at SAS
IT developers sat with the content editors from digital sales, looking at everything from code, to the back-end set up, to how images were being edited, to how much content was being loaded on the site.
It was a great way of collaborating and the results were fantastic. We managed to reduce the load time on mobile devices by 80% in just a couple of months.
To share results, we have monitors and displays throughout the office so my teams can see real-time results on conversions and sales. This gives the IT team a serious sense of participation and being able to celebrate those good results. Being transparent and visual about what we are achieving is important and helps everybody.
What proactive approaches was your IT team involved with when the global pandemic hit in early 2020?
Kati: When COVID-19 changed the world, SAS was forced to cancel many flights due to the travel restrictions in many countries. Many customers are very loyal to SAS, and we wanted to offer them vouchers so that once travel starts to make a comeback, they could re-use the value of their previous flight tickets.
From idea to delivery, we launched a solution in just five weeks with a small team of under 10 people from IT and business. We had a basic system in the background that we were able to leverage, so it was more about how to make it understandable for the customers, how to approach the customers, how to make it available to customers, and ensuring security on an IT security level.
We had people with great ideas all across business and IT and were allowed to be free in creating that value. The solution has been developed over time to different variations and this is now one of the biggest products that we will be working on going forward. It's been a collaborative effort that started very small but is now more and more a permanent solution for SAS customers.
In your opinion, what should IT, sales and marketing all strive for?
Kati: To bring business and IT people together, and to secure an understanding of the business objectives. To have the autonomy to set goals, prioritise and plan the work together and then follow up — that is the key principle.
Even just sitting around the same table, kicking around ideas and being able to see that it succeeds — this is a fantastic motivator. If you achieve that just one time, you will never want to go back to the old way of working again.
---
This blog post is part of the Digital Sales Handbook for leaders in IT. The Handbook is a crystallisation of the key themes leaders in IT need to understand in 2021 to push their digital-enabled sales forward. The book includes interviews with industry experts from companies including Stora Enso, SAS, UPM and Tiger of Sweden. Learn how your IT can become an active driver for digital sales!
The Data Handbook
How to use data to improve your customer journey and get better business outcomes in digital sales. Interviews, use cases, and deep-dives.
Get the book