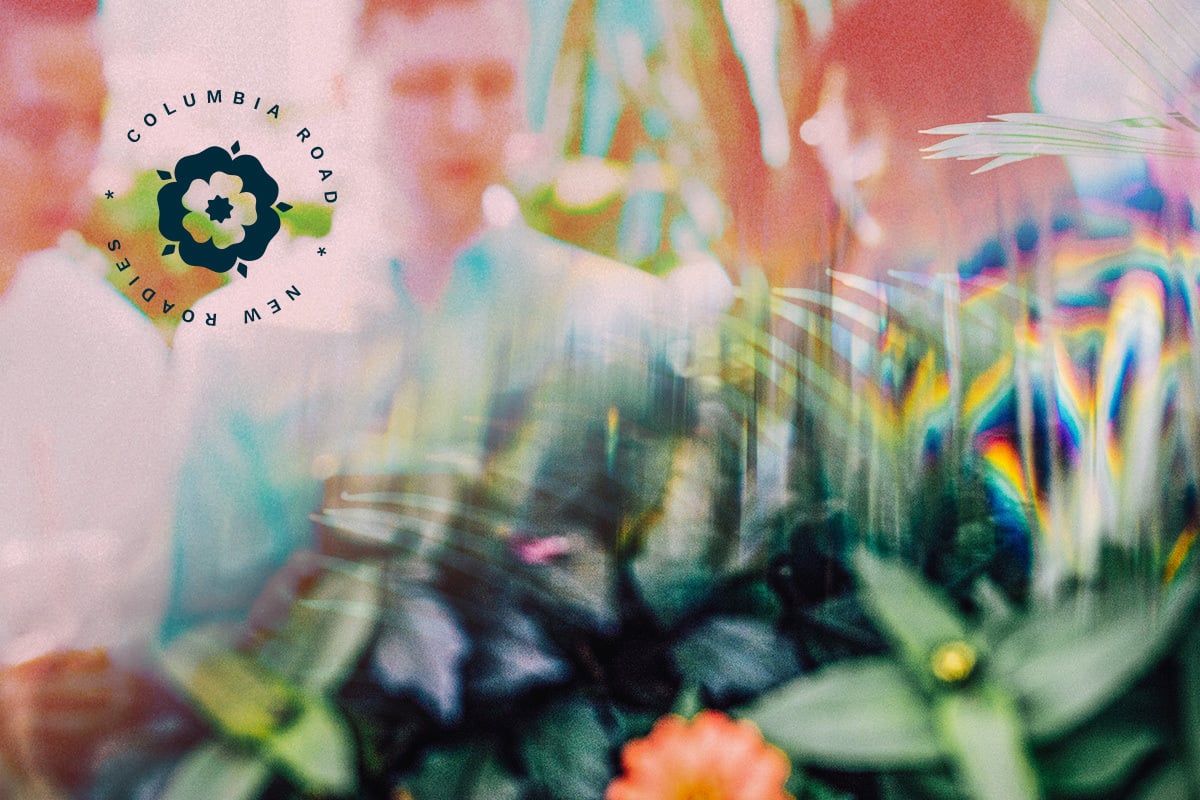 Mikaela Stjernström

|

Senior Consultant, Full Stack Marketing
Hi Mikaela, how did you get good at what you do?
I am naturally curious and as a child, I probably drove my parents nuts by always asking why things were the way they were and why things worked a certain way. "That's just the way it is" was not an answer I settled for. That in combination with the fact I love to solve problems and puzzles has been key elements of my career.

My dad started a small e-commerce business when I was young, even though no one believed people would buy shoes online. Turns out my dad was onto something and a few years later E-commerce was a full-grown sector and I love the fact that there are always new things to learn. I started my career straight out of high school, and have naturally moved from one field of E-commerce to the next, driven by my curiosity to learn more about everything that impacts an online business.
Why Columbia Road?
Columbia Road stood out to me because of the company culture. I believe it's important to work for a company with the same beliefs as your own. I love that we're a flat organization that trusts our employees.

I also love that we focus on all aspects of digital sales and that we have over 100 experts that I can learn from.
What makes your heart beat a little faster?
I absolutely love gaining new experiences, especially through visiting new countries and experiencing their culture. I try to always go somewhere I haven't been before, and I have a dream to visit all the countries in the world.

Other experiences I love are food-related experiences, whether they're on my travels, in Stockholm or at home. I love food. I love to eat food, cook food, talk about food and try questionable foods (if they come recommended, I'm not one to go for "try this, it's disgusting").

I'm also pretty competitive and I love a good game, not video or computer games like all the cool kids, but midsummer games and board games. Games you play with family and friends! I would say I'm pretty awesome at making up my own Midsummer games (Bäst i test-style for all you Swedish speakers).
---
Lari Palander

|

IT Administrator
Hi Lari, how did you get good at what you do?
I've been interested in technology since I was a small kid. First, it was a hobby, like over 30 years ago when Commodore was a thing. Then in the mid-'90's I got to work with Assembly Organizing and maintained big networks at computer festivals for several years. Very quickly I was offered jobs from different companies running IT administration. And here I am, still surrounded by screens.
Why Columbia Road?
I was first working here as an external! I was asked to help with daily operations and my main job back then was at a production company as a technician. However, as the pandemic sort of stopped the whole industry and things were going so smoothly with CR, I couldn't say no to this opportunity. People here are absolutely great and I get to share all my knowledge while learning new things too. I'm so happy right now!
What makes your heart beat a little faster?
My one-year-old son. He's the best thing that has ever happened to me. And my wife, of course. If there's any time left after this, I might do some flying with drones, play video games with friends and listen to music. Life is quite busy right now.
---
Sydney Arola

|

Consultant, Design
Hi Sydney, how did you get good at what you do?
I did robotics in high school and fell in love with mechanical design, and I found a passion for digital design while at Stanford University. At Stanford, I studied Human-Computer Interaction, which included programming skills as well as art classes and user-centered design. Stanford had great opportunities for me to gain professional experience through two summer internships, one in UX design and one in web development.

My first internship was as a UX designer at Healthify, a health-tech start-up in New York City, where a core part of my job was communicating with the programming team. That was the moment I realised that gaining knowledge of what goes on under the hood in web development could only help me become a better digital designer. I knew then I wanted to gain more coding skills in my next two years at Stanford.

So, I took all of the core coding classes at Stanford and the next summer I applied for a web development internship at JustFix, an NYC non-profit, where I led a capstone project all the way from interviewing users to coding the feature myself and launching it on their website. I really appreciated the chance to use my new programming skills on a professional level, and I also learned that I wanted to focus on UX design and code whenever a project called for it. User-centered design work is where I feel most fulfilled, and coding skills are now a tool in my back pocket that I can pull out whenever needed.
Why Columbia Road?
The early stages of a project are most exciting to me – defining the problem thoroughly and exploring avenues rapidly – so when moving to Finland with my husband, I set out to work for a consultancy. Columbia Road really impressed me with their practical mindset and measurement-oriented approach to design. I'm excited to learn about all of the different industries our clients are operating in and apply my expertise in different ways on each project.
What makes your heart beat a little faster?
The outdoors! Hiking near a placid lake; orienteering through mossy meadows, or skiing through snow-covered trees all bring me to my happy place. Picking berries and mushrooms is a new outdoor activity I have picked up since moving to Finland, and it totally elevates the hiking experience! A good sauna and some board games after a long day of cross-country skiing is another great Finnish addition to my lifestyle.
---
An Nguyen

|

Consultant, Technology
Hi An, how did you get good at what you do?
I graduated from Metropolia UAS with software engineering as my major. Before I came to Columbia Road, I was working as a software engineer for a product company and during that time, I got the opportunity to experience and learn much more about both technical and non-technical matters. It is the curiosity about new technologies and how it affects the market that helps shape who I am. I often read articles about new technologies and propose to the team for experiment implementation if it seems fit to the project.
Why Columbia Road?
I was working at a product company for some time and wondering about how things are at a sales-oriented consultancy using technology. I think CR is not only a consultancy where you could make a big impact by helping the client with their vision and growth but also a learning environment for employees to broaden their knowledge in different fields. So I decided to take a leap of faith to find out more about Columbia Road and here I am :)
What makes your heart beat a little faster?
E-sport games like Dota 2, board games with friends on the weekends or go out for a cocktail.
---
Emma Björkqvist

|

Consultant, Full Stack Marketing

Hi Emma, how did you get good at what you do?
I studied Economics and Business Administration at university with a major in finance, but quite soon I realised that my true passion was within marketing and growth hacking. As I was finishing my bachelor's degree in finance, I loved data but wanted to combine it with a creative mindset. Therefore, I changed my major to marketing and instantly knew that I had made the right decision.

I am especially curious about the opportunities regarding marketing automation. I wrote my master's thesis on the optimisation of marketing automation with growth hacking and have worked with the technology for some time. Due to my genuine interest in marketing, I've taken many online courses that have helped me develop my skills and knowledge even in addition to my university studies and work experience.
Why Columbia Road?
I've been following Columbia Road for quite some time and my interest in the company has grown over the years. Columbia Road is a one-of-a-kind business-driven consultancy company, and I admire the company culture. The commitment to always bring the most positive impact on clients' business is a particular interest of me because the core mindset firmly aligns with mine. Columbia Road stands out from the crowd with the results-driven approach and the way of challenging the current way of doing business.

The warm welcome at Columbia Road has been well beyond my expectations.
What makes your heart beat a little faster?
I love experiencing and seeing new things, which means that my calendar is usually pretty booked with trying new restaurants, visiting exciting art exhibitions, and traveling to places I've never been before. Still, the old classics of hanging out with friends, binge-watching Game of Thrones, or hitting the karaoke stage make me happy. My heart beats a little faster (literally) when I hike the hills in Lapland, bicycle the archipelago trail, or lift weights at the gym.
---
Sofia Livman

|

Associate Consultant, Sales

Hi Sofia, how did you get good at what you do?
I see myself as an outgoing, open-minded and curious person - it might sound very cliché, but I am constantly seeking knowledge and learning opportunities. I rarely hesitate to try out new things and have gotten a lot of experience from engaging in projects. I am also very talkative and strongly believe all people have something one can learn from, which for sure is an approach that has been helpful in building connections which is vital within sales! That, combined with pursuing a master's in Business & Management and also having a BSc in International Business and studies in Information System Development, have deepened my understanding and interest in the combination of sales, growth, and tech.
Why Columbia Road?
When I first encountered Columbia Road, I immediately liked the business idea and service offering. I am fascinated by how technology and digitalisation can be used to improve and develop strategies and business processes, which evidently is an area of expertise at Columbia Road. I felt super welcome from the very start and I appreciate the flexible approach which makes it possible to combine the work while finalising my master. The colleagues are super cool and inspiring, and the company culture allows for creativity and taking responsibility for your own role while also having a lot of fun at work!
What makes your heart beat a little faster?
My friends really mean everything to me. They really are my source of motivation for pretty much everything in life. Also, I find social sustainability and just sustainability in general, such as equality, human rights and environmental issues very important. I volunteer a lot in my spare time and try to incorporate a sustainable mindset into both my work and personal life. Further, I love sports! I used to do showjumping at an elite level, I play tennis, ski and do kickboxing as well as long-distance running.
---
Emma Hänninen

|

Consultant, Recruitment

Hi Emma, how did you get good at what you do?
I studied HR and business studies at Aalto University, and I have worked in recruitment and HR projects for a couple of years. As I graduated, I wanted to continue the same path in a new environment. I found Columbia Road's position at the perfect time - and of course, I wanted to get it!
Why Columbia Road?
I had heard good things about the atmosphere and culture of CR: something that is down to earth, relaxed and professional at the same time. Putting people first. That really resonated with me. I studied HR so that I can be one of those people who create good workplaces. CR is definitely one of those.

On top of that, I was curious to dive into the digital sales and ecommerce field. Still, this environment requires understanding of the software industry, which is something I'm highly keen on. I could combine my previous experience from the software industry and exploration of a new area.
What makes your heart beat a little faster?
Family and friends are very important to me, the people of my life. In general, I'm curious about different kinds of people and their differing backgrounds. I think that helps me in my job.

As for my hobbies, I go to the gym and I love dancing in general. I'm also contemplating if I want to start again some of my past hobbies (flamenco or pesäpallo, Finnish baseball), or a new one (like bachata).
---
Ida Aalto

|

Senior Consultant, Design

Hi Ida, how did you get good at what you do?
When I was about 11 years old I started learning to make web pages just for fun and really liked it. Around the same time, I also started playing around with photoshop - editing pictures and creating different computer graphics. I think it was a combination of having these as a hobby at a young age that got me interested in creating digital products.

I ended up studying information technology or more specifically software development. During that time I realised that while I like building applications, I like designing them even more and decided to start learning more about creating user-friendly digital products. After this, it has been all about having the chance to be in interesting projects to build up my skills as a designer and work alongside very talented people.
Why Columbia Road?
After a few years as an in-house designer, I had decided to go back to consultancy. I had had my eye on Columbia Road for a few years already so it was quite an obvious choice to apply here.

Company culture was something that was very important to me and Columbia Road seems to have an exceptional one! I like the flat organisation and the fact that CR really cares about employee wellbeing. Not to mention the interesting clients and projects.
What makes your heart beat a little faster?
I have gotten really into knitting and doing other handicrafts in the last year. I love to create new things and I like that there is some problem solving included at times when trying to learn a new technique or try to modify a pattern to my liking.

I also recently got an espresso machine with a milk frother and have tried to learn to make latte art. So far I have only managed to make something that distantly looks like a pear but I'm getting there!
---
How would you fancy working alongside these amazing people at Columbia Road? We're constantly looking for new talented and nice people to join our crew! Take a peek at our open positions 👇