Fancy working alongside these amazing people?
We're constantly looking for new talented and nice people to join our crew! Take a peek at our open positions 👇
Join Columbia Road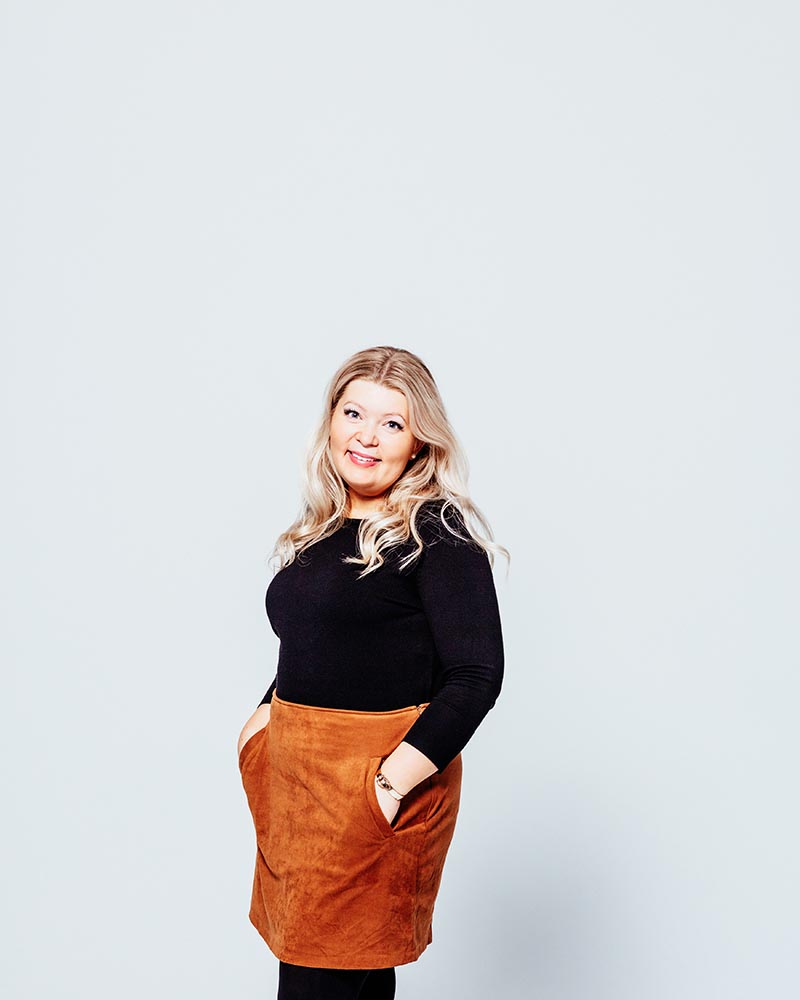 Suvi Uotila
Marketing
LinkedIn
Joni Lindqvist
Senior Consultant, Technology
Hi Joni, how did you get good at what you do?
I've always thought that the first thing that software developers should understand is why we are making the piece of code. There is always a reason, a problem that we are trying to solve. If I, as a developer, don't understand the issue my code is trying to solve, how can I create a relevant solution? This means that I need curiosity to understand also the business aspects and what kind of impact my choices as a developer will have on end users. I think the curiosity to understand, not just the technical aspects but the whole picture, is something that makes me good at what I do. It's pretty easy to start from an empty table and write a piece of code according to specs and not give it another thought. It's much harder for a programmer to question if the code is actually needed and if the same impact could be done using existing tools or just with a minor code change in existing tools. That requires understanding the problem as a whole. Not just the technical side of it.
Why Columbia Road?
I've been following Columbia Road since the beginning. I've always seen Columbia Road's take on ecommerce as something very refreshing, and they always seem to be vanguards of things to come. I like to challenge my professional views and see things also from a business perspective, to do things better than I did last time. And this, I think, has always been part of the Columbia Road DNA.
What makes your heart beat a little faster?
Motorcycles, music, the endless beauty of nature. A good discussion that forces me to change how I view the world. Learning new things and discovering new ways to use my existing knowledge.
Antti Lassila
Consultant, Martech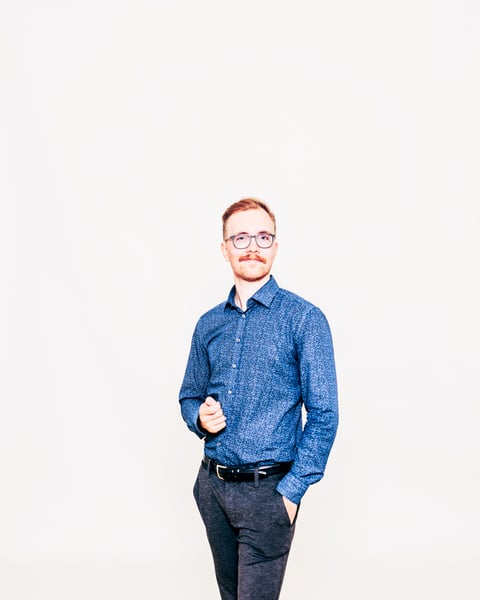 Hi Antti, how did you get good at what you do?
I have always been interested in how and especially why things are like they are. How is this related to the bigger picture, and what is the reasoning behind it? I like to think that this curiosity has been one of the biggest enablers of my personal growth. It has motivated me, and it has opened opportunities for me that I probably wouldn't have had if I wouldn't have the interest to ask myself, "why?".
My studies have given me a pretty comprehensive foundation on how businesses and different business functions work, but more importantly, I have also had the opportunity to apply this knowledge and learn the distinctions between theory and practice.
In my previous job, I was in charge of building the sales and marketing system for a startup. This wasn't a completely unknown topic for me, but obviously, there was still a lot that I had to learn. This meant that during that time, I was reading every book on the topic I could get my hands on and then putting the learned concepts into practice straight away. But all in all, I really enjoyed the challenge of building something new from scratch.
Why Columbia Road?
At some point, there was this company called Columbia Road popping up more and more in my LinkedIn and news feeds. I decided to look more into the company, and I was impressed by its culture and values of the company. Focus on well-being, trust, freedom, and the opportunity to work with really interesting projects made me choose Columbia Road from many very good opportunities.
And I can't be without mentioning the people. I was already impressed during the interviews with how smart and professional, but also, at the same time, "casual" everybody was. And I haven't been any less impressed so far.
All in all, everything seemed to align very well with the ideal workplace I had in mind.
What makes your heart beat a little faster?
I really like trekking and outdoorsy stuff. Especially, I enjoy the wildernesses of Northern Finland. There is this amazing feeling of freedom when you pack your supplies and head into the fells and gorges by yourself or with a group of like-minded friends.
I'm also an avid reader (or audiobook listener). Recently, I have been reading Adam Grant's works on organisational psychology, and I find them both entertaining and very insightful.
Niklas Svartbäck
Consultant, Technology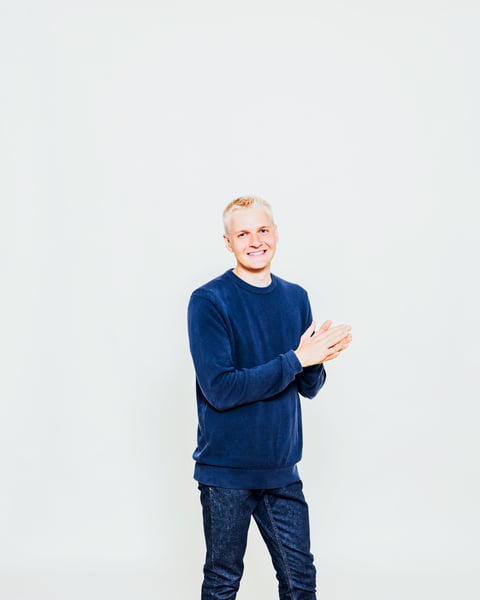 Hi Niklas, how did you get good at what you do?
During my studies, I enjoyed solving problems in math and physics. The courses were rewarding to complete, and soon I decided to try something similar in a professional environment by joining a small software company, where I worked as a developer side by side with my studies.
Our approach was customer-centric. We focused on our clients and sold them what they needed to improve their sales, reduce their costs, and reduce their risks. We built on our product aftermarket demand, and I was glad to see the company grow.
I realised, that expanding the horizon of problems from technology to business, and then using technology as a tool to solve the problems instead, is a far more effective approach than solving math problems just for the sake of it.
Later, the company was acquired, and I recently graduated from school, so I began thinking of some new challenges. Columbia Road? Yes. Consulting seemed like a great choice, with many career opportunities and rapid learning. I look forward to meeting new people, especially every client that I'll have the opportunity to work with on the Road.
Why Columbia Road?
Columbia Road is full of brilliant people, and it has a solid track record as a consultancy founded only six years ago. The downtown office is also cool.
What makes your heart beat a little faster?
I like climbing. Especially lead climbing, which is exciting, yet safe. It is like a game, where you get to manage mixed feelings of excitement, fear, failure, and accomplishment, and you learn to understand yourself better in many ways. My favourite hobbies also include long-distance running, swimming, and cross-country skiing.
Otto Rautamaa
Senior Consultant, Technology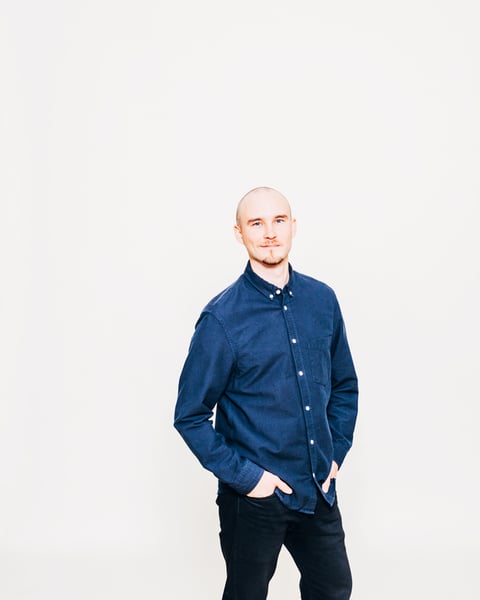 Hi Otto, how did you get good at what you do?
I studied computer sciences in Tampere, focusing on software development. At the end of my studies, web development started fascinating me, and after graduation, I've worked in all kinds of areas of web development and design.
A few years ago, I was a part of a team that worked on Finland's biggest WordPress solution. I was also the development lead on a website that won the FWA best website award in 2020. I've done a few years of consulting before, so the field is somewhat familiar to me, and I knew that I could be a good asset to CR and its clients in that sense as well.
Why Columbia Road?
By a happy coincidence, Columbia Road contacted me just as I had heard good things about them. They felt like a perfect fit for me and also a great place to hone my skills even further. I had worked at my previous firm for almost eight years, so now seemed like the right time to freshen things up a bit and start a new journey.
What makes your heart beat a little faster?
I love to relax and spend time with my family. Most of my free time is spent chasing after our toddler, who goes around the house like a whirlwind. If I have any time left, I try to play different sports from time to time. I like renovating and doing DIY projects. I also love great design and technology, so I like to read news about different kinds of product releases and tech gadgets. Good design and technical solutions are also very important to me in my work, so it's super rewarding if I get to implement them and bring value to customers and colleagues.
Oleg Eremenko
Senior Consultant, Martech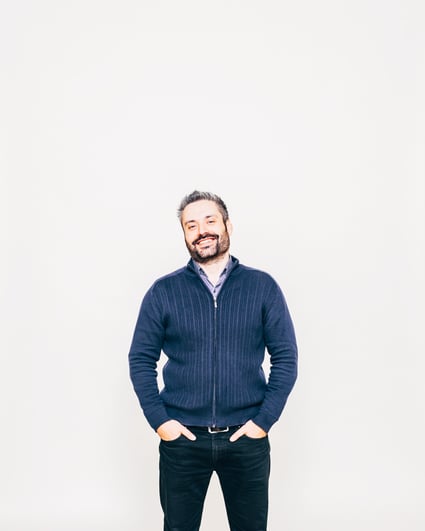 Hi Oleg, how did you get good at what you do?
I began my career by joining a digital marketing startup as a search engine marketing trainee, learning the tactics to beat competition for profitable advertising back in 2015. We grew quickly by making our clients' advertising actually profitable and scaling up. Since measuring things was essential, I turned to analytics and tag management and found it to be a whole new area of expertise for me to delve into. Since then, I've been completely into data and making better decisions based on it.
Why Columbia Road?
Columbia Road has the clients and the culture which both provide a great place for me to develop my skills further and grow as a professional. I have the freedom and the responsibility to do my best work. What else can you hope for in a workplace?
What makes your heart beat a little faster?
I love seeing the results of my efforts, be it at work, the gym, a forest trail or a badminton court. I also like to learn new skills and solve problems of technical nature. I've got a great son and take care of my family and close friends. When these things are in balance, life is good.
The Data Handbook
How to use data to improve your customer journey and get better business outcomes in digital sales. Interviews, use cases, and deep-dives.
Get the book