Fancy working alongside these amazing people?
We're constantly looking for new talented and nice people to join our crew! Take a peek at our open positions 👇
Join Columbia Road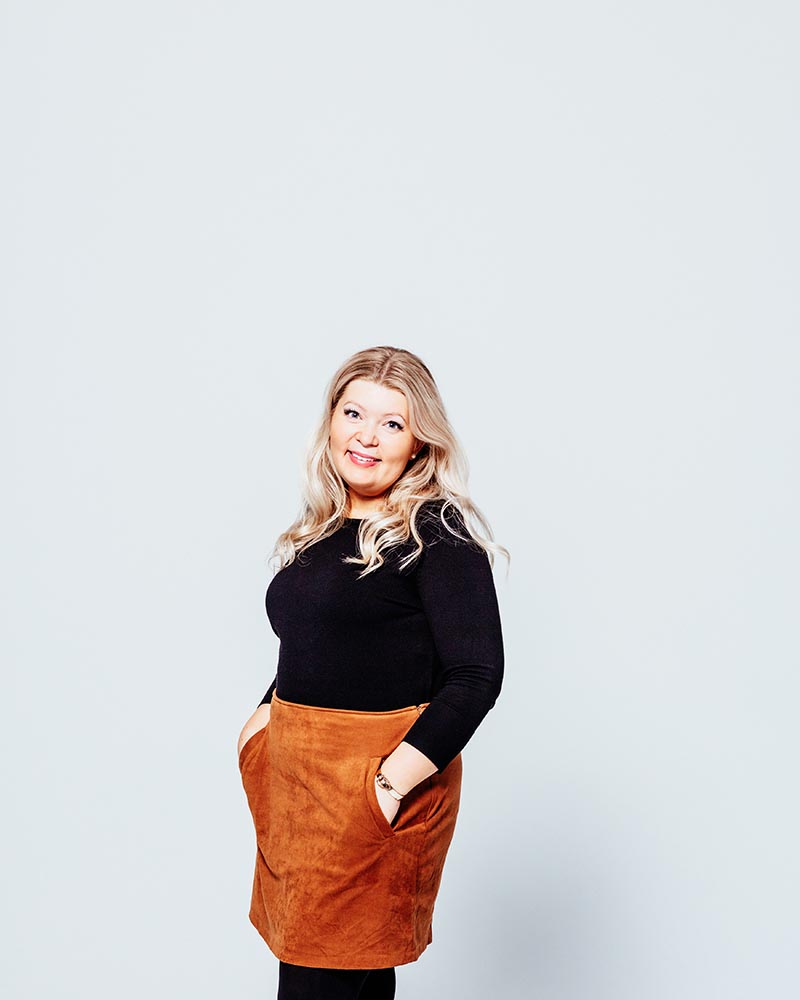 Suvi Uotila
Marketing
LinkedIn
Jonna Härmävaara
Consultant, Design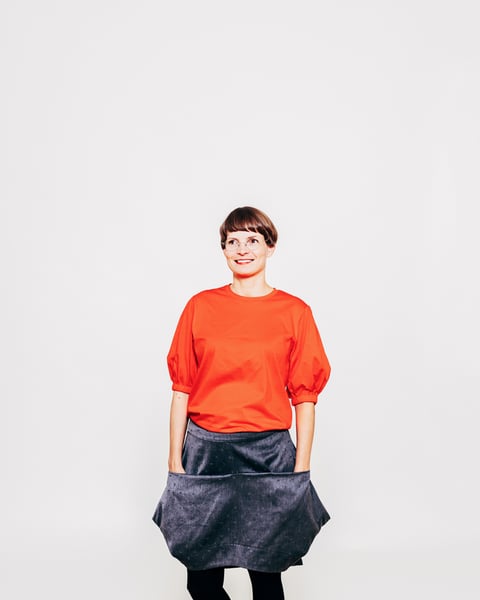 Hi Jonna, how did you get good at what you do?
My interest towards aesthetics and making sense of things has driven me since I was a kid. As a youngster, this meant drawing and handicrafts but later expanded to studies in graphic design, typography and eventually design management. One of my teachers was right when he said that formal education in design teaches one to see. My years of studying and particularly in the industry, have truly given me this. That is the number one skill in making decisions. Another great factor is curiosity – the willingness to find out more and look at things from another perspective. I think being able to combine personal interests with professional skills boosts both the process and outcome. I have been lucky to be able to do that by working with some of the nicest restaurants in Finland and utilising my passion for food, for example. I guess having a passion for things helps in getting good at whatever you do. You just cannot get enough, and there is always room for learning more. That keeps one hungry and thirsty!
Why Columbia Road?
I was intrigued by how Columbia Road gives designers room to roam. There is no need to fit tightly into one category of design – be that UX/UI, service design or strategic – but it is possible to shift focus and combine many hats depending on the project. This keeps the approach to projects fresh and lively. CR's cases are high-level and top-notch in execution, so it seemed like a great place to be inspired and learn more! Another thing that caught my attention was the positive, active and humane culture. That is like a magnet and made me want to be part of it!
What makes your heart beat a little faster?
I am passionate about outdoorsy things, be it sea kayaking, trekking or foraging. Or simply being in the woods with my kids and spouse. These sports do get my heart beat faster but often also the opposite. When thinking outside, there is no box required. That's a funny motto that perfectly balances the work of a consultant. Many great ideas are, after all, born outside the box.
Anna Korhonen
Senior Consultant, Martech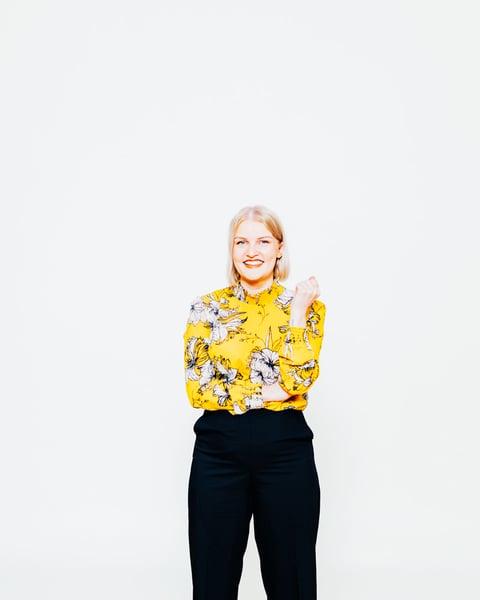 Hi Anna, how did you get good at what you do?
I get easily inspired and excited about all things new, and thus have never been good at fitting myself into one box or trail. I've learned new skills more out of curiosity to strengthen my weaknesses or face exciting challenges than by following a clear career path. My study background is a combination of music, design, business and IT, and it has enabled me to balance being spontaneous and creative or analytical and meticulous. I'm also very thankful that I've met exceptionally kind and bright people throughout my career, who have been supportive and offered meaningful new opportunities to challenge my thinking and continuously grow.
Why Columbia Road?
I don't know why, but I always thought that I'd be working as a consultant only after decades of in-house experience. Regardless, CR has been on my radar for some years already with its people, projects and publications. I have been continuously impressed by the people-first culture and the ability to keep their finger on the pulse. For me, the CR culture and Roadies form a unique combination of humanity, humbleness, and a result-driven determination to get shit done. Sounded like an ideal spot for personal development, growth and healthy work-life balance that I wanted to be part of!
What makes your heart beat a little faster?
I currently enjoy aerial yoga, retro console games, auntie time with my niece or wrapping myself into a blanket burrito to binge-watch anything newly published. I'm also always up to new culinary or musical experiences somewhere nearby or abroad. My heart beats a little faster when I'm hyper-focusing: on a new hobby, solving a complex problem at work or on a mission to finish a late-night spreadsheet about something super important.
Yhoan Alejandro Guzmán García
Consultant, Technology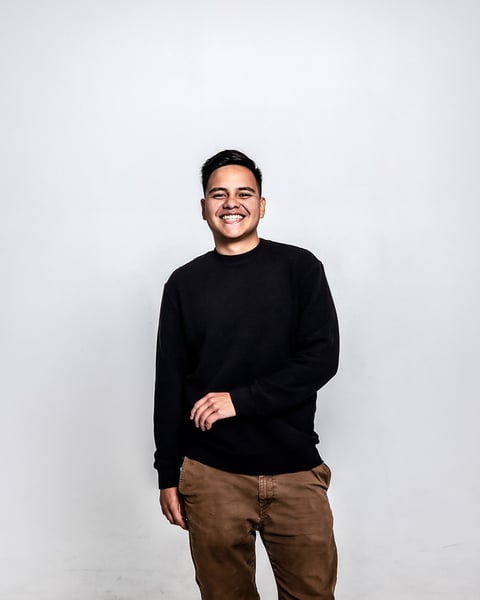 Hi Yhoan Alejandro, how did you get good at what you do?
When I was a teenager, I wasn't sure what I wanted to choose for a career. There were many paths and subjects, and all of them seemed very interesting and plausible, from mathematics, law, history, engineering, and finance, to even psychology or medicine. But after taking a course in high school about software development, it was clear to me that I didn't have to choose a set path. I could build things out of thin air by translating ideas into working products. I could be a software engineer in any branch of knowledge. That was how it all started. After that, being a curious person, I started investigating many different technologies. By the time I started university, I had a set of skills that I used for building software for local businesses, which helped me teach myself by doing.
Why Columbia Road?
When I first came across Columbia Road, the first thing that stood out to me was the approach to creating impact by leveraging technology with a holistic view of the business. Combining that brilliant approach with the flexibility to work on different things without being encapsulated in a set box and getting insights about the warm culture made it a no-brainer for me.
What makes your heart beat a little faster?
I love learning new things and studying new subjects. That's a must in my day to day. Spending quality family time is also essential to me, and let's not forget about good music, trying out new good food, and the feeling I get when I finally beat my personal records in the sports I like.
The Data Handbook
How to use data to improve your customer journey and get better business outcomes in digital sales. Interviews, use cases, and deep-dives.
Get the book