The Data Handbook
How to use data to improve your customer journey and get better business outcomes in digital sales. Interviews, use cases, and deep-dives.
Get the book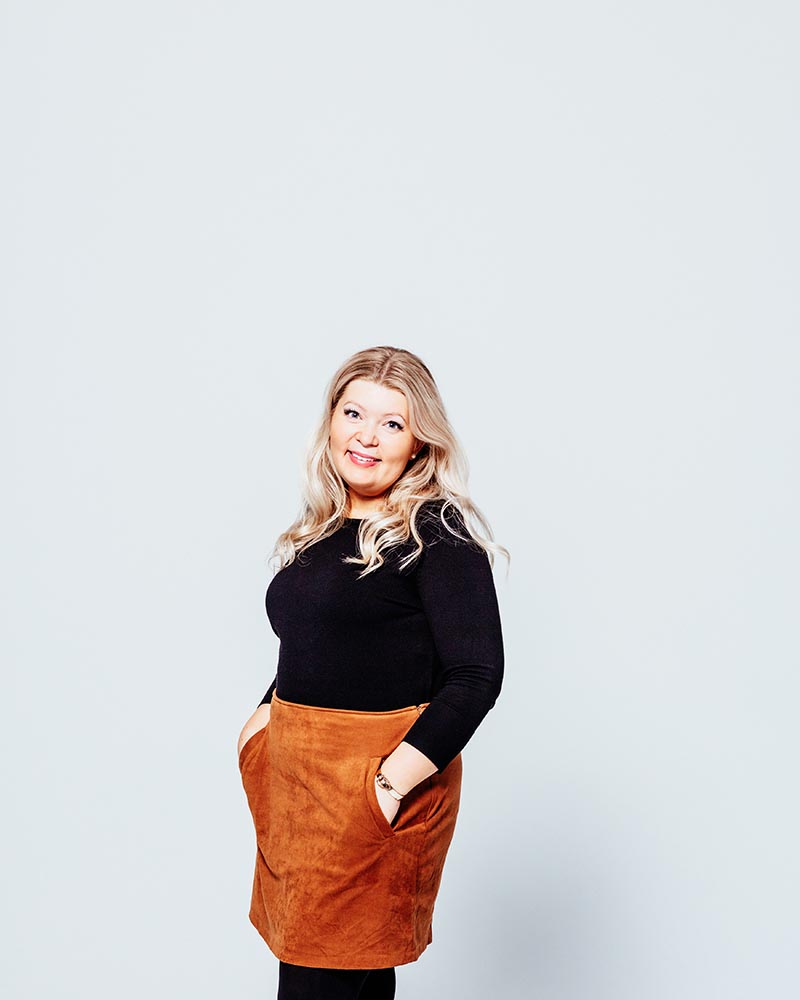 Suvi Uotila
Marketing
LinkedIn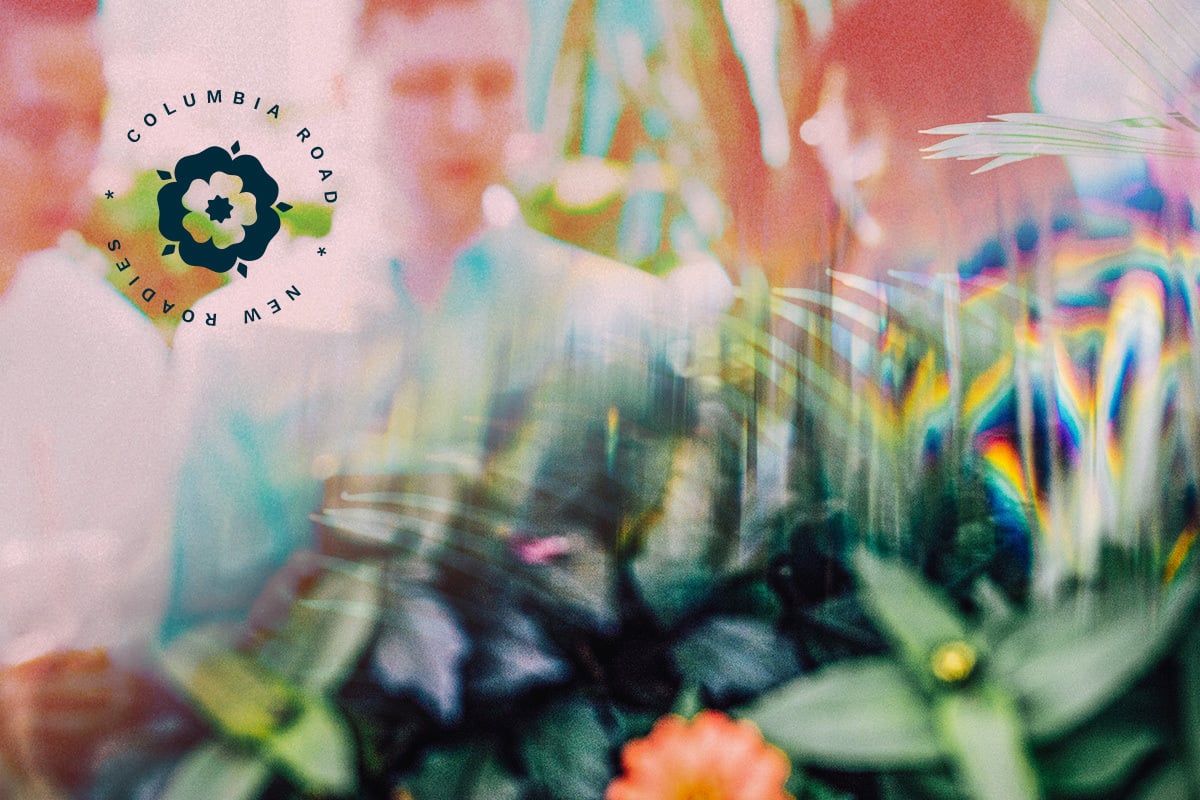 Vincent Fremont

|

Senior Consultant, Full Stack Marketing
Hi Vincent, how did you get good at what you do?
I have developed into the person that I am through curiosity and humility. I moved to Sweden from Paris to learn about the life science industry, and eventually did a doctorate of philosophy in Industrial Engineering and Management to study the digital transformation of the manufacturing industry. I also led the marketing efforts of a Swiss watch manufacturer.
Why Columbia Road?
I wanted to continue learning about what digital technologies could do for traditional industries. I wanted to use my research and experience to make an impact, and then our paths crossed. I found that Columbia Road's mission was well aligned with what I wanted to do, to help companies implement digital transformation-related changes to create value in new ways. I also found that Columbia Road had established values that I could identify with.
What makes your heart beat a little faster?
I believe that Industry 4.0 is yet to show its full potential, and I want to continue to study this complex phenomenon up close.

I am obsessed with horological micro-mechanics and can spend hours discussing the latest in the watch world.
---
Eve Haavisto

|

Associate Consultant, Recruitment
Hi Eve, how did you get good at what you do?
I've always tried to say yes to opportunities that scare me a little. Doing this has led me to work in different roles in a wide range of industries ranging from luxury goods to technology. Before joining Columbia Road, I worked as a project manager in an API and data consulting firm.

I have a bachelor's degree in marketing from Aalto University School of Business and I'm currently pursuing a master's in people management and strategy. My versatile background allows me to connect with people from all industries and find them the best opportunities for their continued career growth.
Why Columbia Road?
Around the same time as I realised that I wanted to work in talent acquisition, I came across Columbia Road. From the very first interaction, I felt appreciated and valued as a professional, and the exceptionally human-centric culture really impressed me. People are empowered to explore their professional interests and help is never far away when you need it. Employee wellbeing is a true priority and it's supported in many different ways. CR is also growing fast, which creates exciting challenges for people management.
What makes your heart beat a little faster?
I guess I have the soul of an artist since colours and painting bring me so much joy. I love interior design and take pride in arranging everything from excel sheets to wardrobes in an aesthetically pleasing way. I also do pilates and spend time with my cat, who seems determined to make me a morning person.
---
Inka Laukkanen

|

Senior Consultant, Full Stack Marketing
Hi Inka, how did you get good at what you do?
By being curious, loving the pursuit of solving problems and always being open to new challenges. I've spent over a decade working in big global companies, working on different kinds of ecommerce and organisational projects touching all areas of business and learned to have a 360 overview of all the pieces of the puzzle. It's been important to develop an agile and adaptable mindset and to be comfortable with the unknown. I've also had the privilege of collaborating with people from all over the world with different cultures and backgrounds, which has given me perspective into different ways of thinking and communicating.
Why Columbia Road?
I believe that my background will be a good fit for the wide range of initiatives and projects Columbia Road gets to execute. We support businesses from different angles, offer multi-disciplinary expertise, and always focus on creating great customer-focused products and services and providing measurable results.

Personally, it is important for me that the company I work for has values matching mine. Being open and transparent, kind, honest, flexible and eager to learn are all part of the DNA at Columbia Road. The feeling of belonging to a team is there from day one, which makes the environment very welcoming.
What makes your heart beat a little faster?
I love travelling and also the anticipation of the next trip; planning and dreaming about what to experience, where to stay and what to eat. Unfortunately, I've not been able to do this quite as much as usual in the past couple of years due to obvious reasons. I enjoy trying different kinds of cuisines and visiting new (and old favourite) restaurants as well as discovering new music. It's important for me to take care of my health by exercising regularly - be it running (also after my toddler), yoga, gym or biking.
---
Taru Hakkarainen

|

Consultant, Full Stack Marketing
Hi Taru, how did you get good at what you do?
I think I started doing sales and marketing before I even knew what they actually were. As a kid, I went through all local stores in Salo asking for lottery prizes, so that we would be able to do a school trip to the cool Helsinki and Linnanmäki. I had a rehearsed pitch that I repeated in each store word by word. During high school, I worked at a gym and my favourite thing was playing with PowerPoint to create posters and prints about new events and offers. Later, I found this field of study to be called marketing. Having a love for both numbers and international experiences, I combined my Bachelor's degree in Marketing with a Master's in Information and Service Management and CEMS.

Fortunately, over the years I've learned to also use other tools than PowerPoint posters and word-by-word rehearsed pitches but I think this can-do attitude and always thinking "Why not?" has led me to gain many invaluable experiences and meet exciting people who I could learn from. Whether working for startups, non-profits or global big companies - I've always been surrounded by great minds who have taught me a lot.
Why Columbia Road?
If you'd ask me to describe an ideal work environment, it would be fast-paced, international and challenging. A place, where I could work with people who challenge my thinking but who also encourage me. I think that is Columbia Road in a nutshell. For me, Columbia Road seems to have the perfect balance of challenging me to develop myself professionally and meet new exciting people, while not compromising enjoying other things in life to the fullest too.
What makes your heart beat a little faster?
I am very curious by nature and I love to get to know new people, see new places and try new things. I can get really excited about planning a trip, organising some new thing to try or getting to know someone new who is different from me. Whether it is updating flight deals, planning a boat party, trying out a new hobby or checking which new restaurants to go to, I can easily lose track of time!
---
Joona Keskitalo

|

Consultant, Technology

Hi Joona, how did you get good at what you do?
I've always been interested in and passionate about technology and that interest & curiosity have carried throughout my life in the form of hobbies, jobs and studies. My first summer job as a teenager was working on building a radio space telescope in Kilpisjärvi and at that point, I knew for sure that I would be working in the information technology field in one form or another. I also studied information technology at Oulu University of Applied Sciences.
Why Columbia Road?
I heard good things about the company and its culture: professional, relaxed and down to earth. Columbia Road has interesting projects, and clients and those aspects combined with the ability to affect the type of work I do really appealed and were important to me. Also, I haven't worked directly with digital sales before, so it's something new and interesting to me and I think my detail-focused mindset will be useful for the company.
What makes your heart beat a little faster?
I like and seem to get into very detail-oriented hobbies such as photography, coffee (an hour-long video series about the history of Aeropress or reading on every detail & minutiae from growing the beans to transforming them into a delicious drink? Yes please!) and mechanical keyboards. I also like skiing, hiking, swimming and going to the gym, which offset and balance out the other information-heavy activities.

I love pets and especially dogs, but don't currently have any. A puppy samoyed and a kitten are definitely something I want and need in my life.
---
How would you fancy working alongside these amazing people at Columbia Road? We're constantly looking for new talented and nice people to join our crew! Take a peek at our open positions 👇
The Data Handbook
How to use data to improve your customer journey and get better business outcomes in digital sales. Interviews, use cases, and deep-dives.
Get the book