Fancy working alongside these amazing people?
We're constantly looking for new talented and nice people to join our crew! Take a peek at our open positions 👇
Join Columbia Road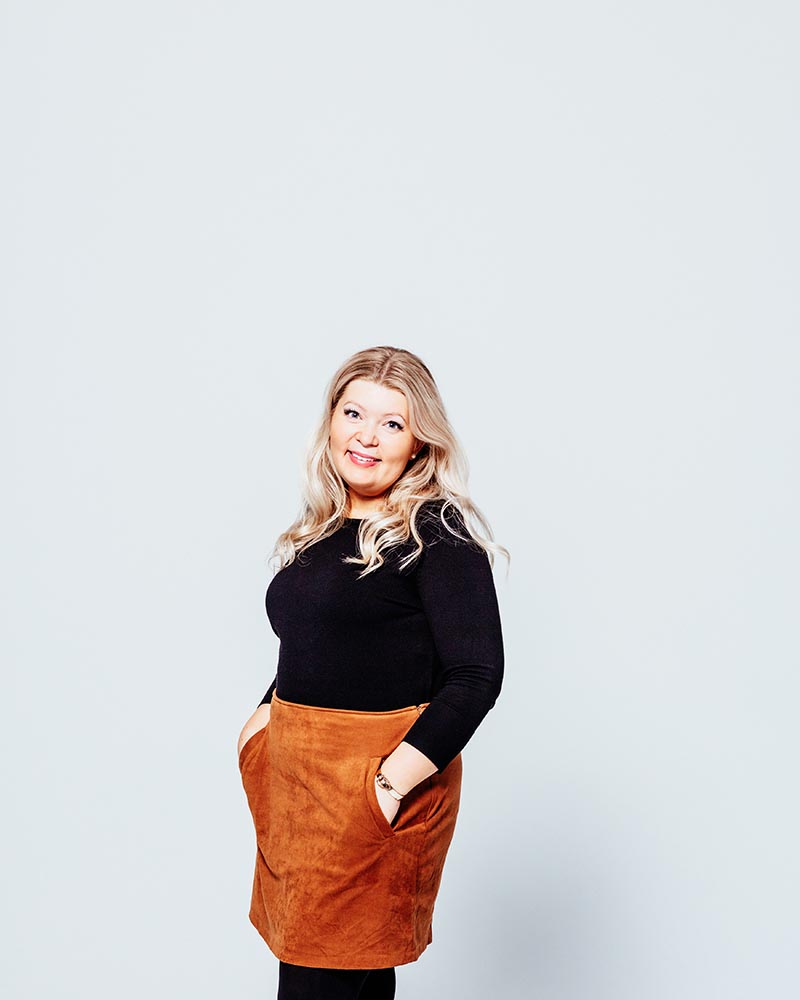 Suvi Uotila
Marketing
LinkedIn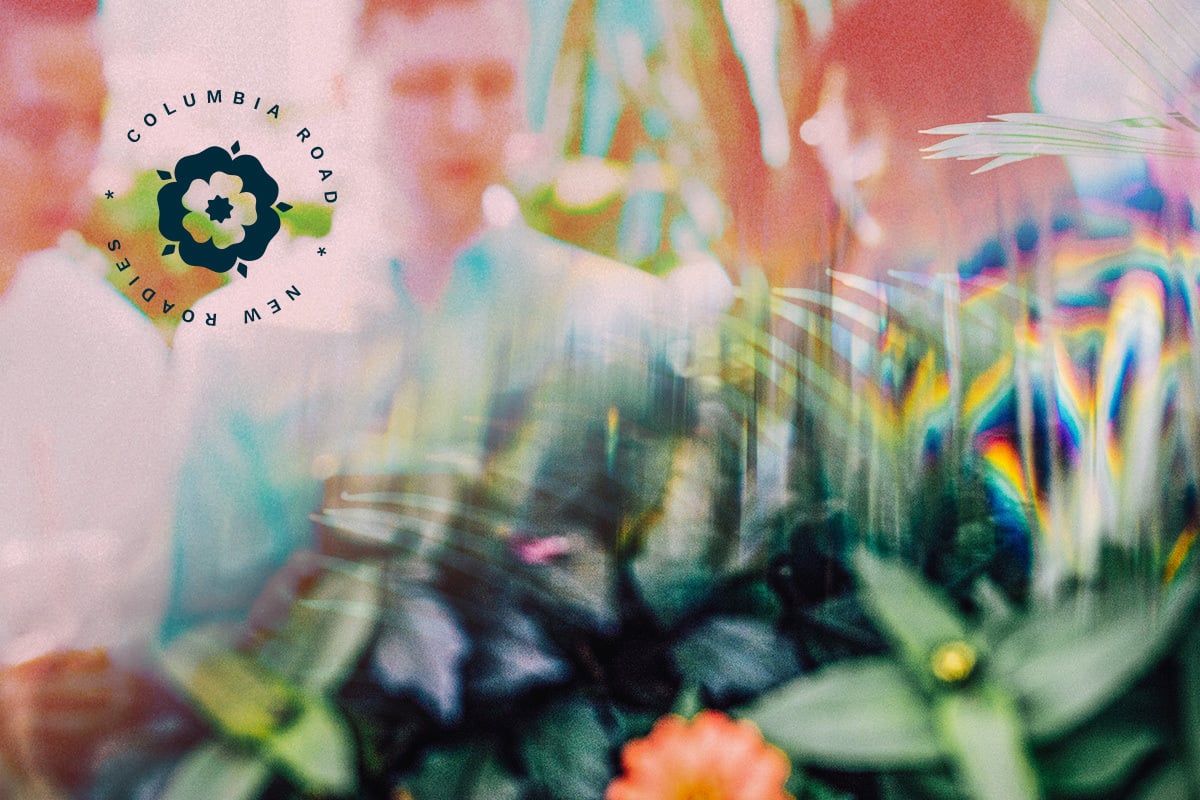 Daniel Broman
Consultant, Technology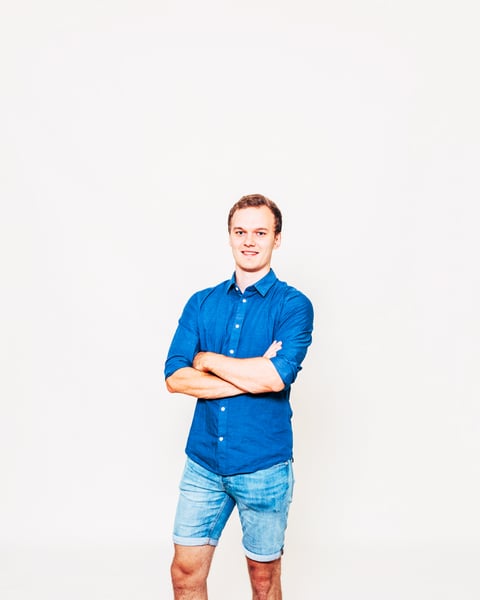 Hi Daniel, how did you get good at what you do?
Technology has always fascinated me, but my interest in programming started when I found out that I can program my own server in a multiplayer mod for a game that I was playing at that time. This got me interested in using software development professionally, so I decided to study IT and media technology at Arcada. Most of my experience comes from working, but I also like to try out new technologies and frameworks in my spare time to stay up to date. I've even had a few client projects of my own, which have helped me to improve at what I do. I'm always open to learning new things, and I think that mindset has helped me to gain the knowledge that I have today.
Why Columbia Road?
I was looking for something new but challenging enough to get me out of my comfort zone. During the interview process, I was told about Columbia Road's ways of working as a consultancy and felt like it could be an excellent fit for me since I hadn't worked as a consultant before.
The work culture and sense of community here at Columbia Road are unique. There is always someone there to help you, and people are very open and welcoming. This, in combination with a flat hierarchy and putting a lot of trust in its people, is, in my opinion, where Columbia Road really stands out.
What makes your heart beat a little faster?
I enjoy spending time with friends and family and relaxing at home in front of my PC, where I usually play games and play the guitar. Having grown up on a farm, I also enjoy visiting every now and then to help out with different kinds of work.
Kiia Lahdenpää
HR & Office Coordinator
Hi Kiia, how did you get good at what you do?
Office management and event production have always been close to my heart. I have many years of experience managing an office and taking care of its people. I think it's essential that everything runs smoothly in the company's everyday work.
All kinds of events get me incredibly excited. I've arranged and produced many different events, from small after works to big festivals e.g. Helsinki Comedy Festival. My previous experience in productions and festivals has helped me to take things as they are and I adapt to new situations with ease. Problem-solving skills and positive thinking are my superpowers.
I got interested in HR when I found the right companies: Futurice and Columbia Road. Both jobs were a great chance for me to see what kind of work HR does, and I felt a spark light up in me. I found Columbia Road's job position at the perfect time - and TA-DAA, here I am! In addition to my work at CR, I'm currently also studying HR and Management at Haaga-Helia University.
Why Columbia Road?
Columbia Road stands out from the crowd. The unique and caring working culture and community are really inspiring. Every day at the office, you get a warm fuzzy feeling because people trust you and care about you. Our people are our biggest asset, and I'm proud to share our values. Taking care of Roadies' well-being is something I love to do. The software industry is fascinating, and I'm excited to learn more about the digital sales and ecommerce field. Here I have over 150 experts that I can learn from!
What makes your heart beat a little faster?
I'm always up for adventures. It doesn't matter if the destination is Kouvola or Costa Rica; you can count me in! My heart beats a little faster when I put on my headphones and hit the road on rollerblades or my longboard. Baking, crossword puzzles, plants, and Playstation also have a special place in my heart. I love spending time with my friends and family, and I dream of having a dog.
Oladayo George
Senior Consultant, Technology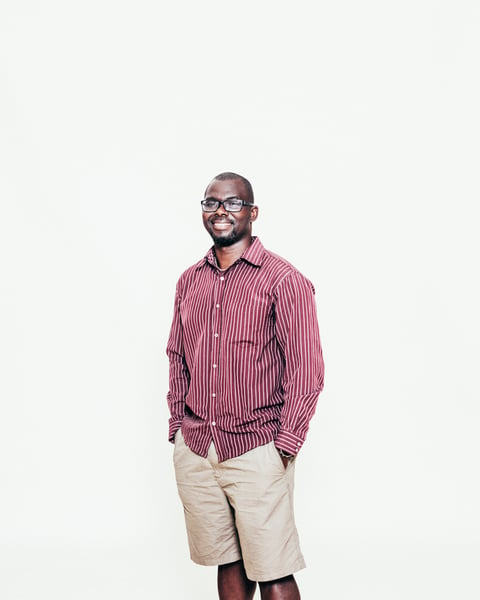 Hi Oladayo, how did you get good at what you do?
I got my first taste of programming while studying Information Technology; however, it wasn't in-depth as I had majored in Computer Networks.
I really got serious about software development after graduation. I spent many days learning through blogs, forums, googling and chats. After several practices with small personal projects, I took a shot at an actual client project, which was a reservation system. In hindsight, the code/design was far from ideal, but at the time, I was filled with an immense amount of pride and satisfaction. Many years have passed, and so have many challenges requiring adequate solutions. There is usually more than one way to solve a problem; I believe the trick is to understand the underlying issue properly. I have been lucky enough to learn through all of these experiences.
Why Columbia Road?
I was looking for an environment where I could grow and explore new skills. A friend recommended Columbia Road as a good fit. I got a glimpse of the culture and values already at my first interview. I was fascinated with the flat organisation structure, ownership/responsibility framework and range of quality projects. I've been here for just over a month, but it is very clear Columbia Road nurtures every individual to achieve their best.
What makes your heart beat a little faster?
I enjoy doing sports, mainly football (soccer) and athletics (Track and Field). Nowadays, when I don't move as much as I used to, I watch documentaries and listen to podcasts. They serve as a form of education and entertainment.
Elias Chafloque
Senior Consultant, Technology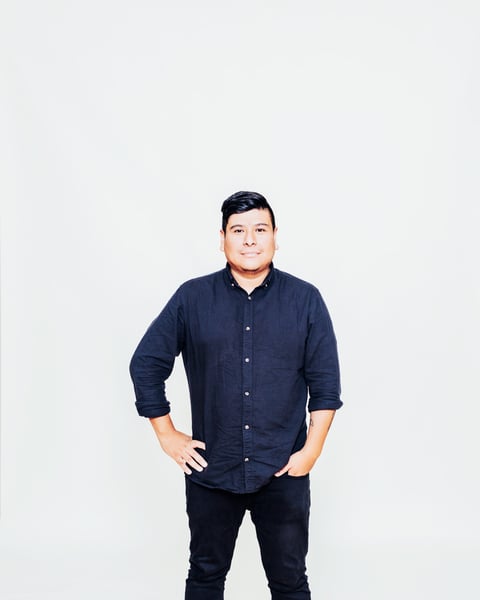 Hi Elias, how did you get good at what you do?
Since graduation, I have been working with data integration and business intelligence tools and I have collaborated with companies such as Rovio, Sievo, Airbus and General Electric.
My main goal is to bring data in a usable, enriched and understandable form to my stakeholders. Sometimes data visualisation is the best way to reach users so I have also dedicated myself to creating outstanding interactive reporting and visuals. This led me to be active within the Data Visualisation community and participate in the Information is Beautiful Awards competitions.
Why Columbia Road?
I have always had some curiosity about consultancy, especially in digital sales. I heard about Columbia Road and it got my attention because it's not a traditional consultancy firm, things are done differently here. So far, I have had a great time onboarding and I like the culture you can feel here.
What makes your heart beat a little faster?
Literally, running after my one-year-old kid. Just before joining Columbia Road, I made my dream real to be a stay-at-home dad for some months and I am happy to be part of his early development.We had our common hobbies and routines during the summer. Now that I started work again, I try to make the best of my time by being part of fulfilling projects and spending quality time with friends.
Karolina Kuczyńska
Consultant, Technology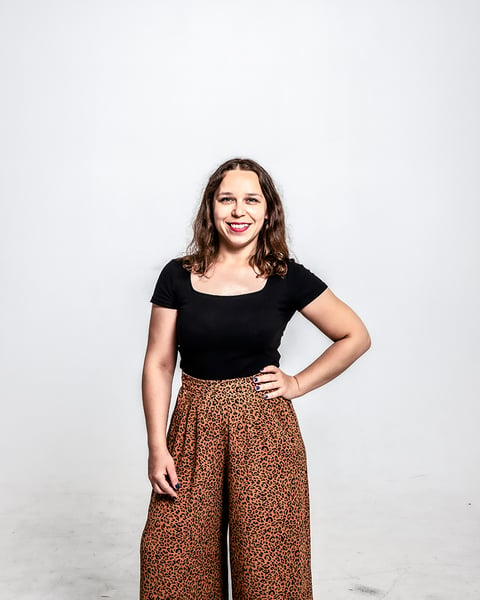 Hi Karolina, how did you get good at what you do?
I discovered programming while studying Physics at the University. When I graduated, that idea came back to me and I started learning programming on my own. My first job in IT was an internship as a software tester and only better and more challenging positions have followed ever since. Natural dedication and curiosity help me in learning more and I'm improving every time I write a line of code.
Why Columbia Road?
The recruitment process with Columbia Road was more than just a few interviews. I immediately felt a deep connection to the company's energy, values and style of working. What's even more important is that in return, I received trust and support as well as faith in myself and my competencies. I associate Columbia Road with an adventure full of challenges and opportunities and that thought excites me every day.
What makes your heart beat a little faster?
Usually music, hiking and roller skating and also dancing salsa and bachata. I love exploring new countries, cultures and food. Whenever I can I attend music festivals. However, after a long day of coding, it is also very nice to spend an evening with a good book on different topics - from real stories and novels, through psychology to IT-related ones.
Johan Engström
Consultant, Technology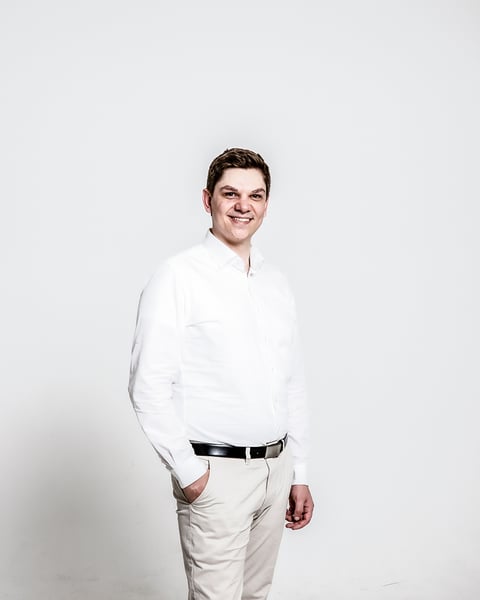 Hi Johan, how did you get good at what you do?
I've been spending a lot of time in front of computers ever since I was a child. Occasionally I would encounter some problem or get an idea for a project while spending time in front of the screen. I would, for example, get curious about how to set up my own server for games. Those experiences would introduce me to core concepts like databases and networking as well as all sorts of systems and programs.
By making mistakes and experimenting to find solutions I got comfortable working with computers and started to intuitively understand how many systems worked.
This familiarity and comfort with computers was a great asset when I decided to study at University. I studied engineering in the Information and Communication Technologies program at KTH. During my time there, I got to study how computers work from the ground up: hardware, software, operating systems, networking and software development. With that wide framework of knowledge, I can rapidly develop new skills and I have the tools needed to tackle the challenges I face.
Why Columbia Road?
Columbia Road is a company that really cares about the people working there. You have every opportunity to grow as a professional. Not only in your field but you are also encouraged to spread your wings and expand your skill set to new fields you are interested in professionally. At Columbia Road, you are in charge of your work, career and have a lot of freedom and responsibility to do what you think is best for you and the company. My colleagues are competent, passionate and very kind and everyone works as a team for the company's best interest. That is a great work environment.
What makes your heart beat a little faster?
That feeling when you have just solved any sort of a problem. That moment when it becomes clear what solution, or what path to take, and you can rapidly start moving towards the goal.
The Data Handbook
How to use data to improve your customer journey and get better business outcomes in digital sales. Interviews, use cases, and deep-dives.
Get the book