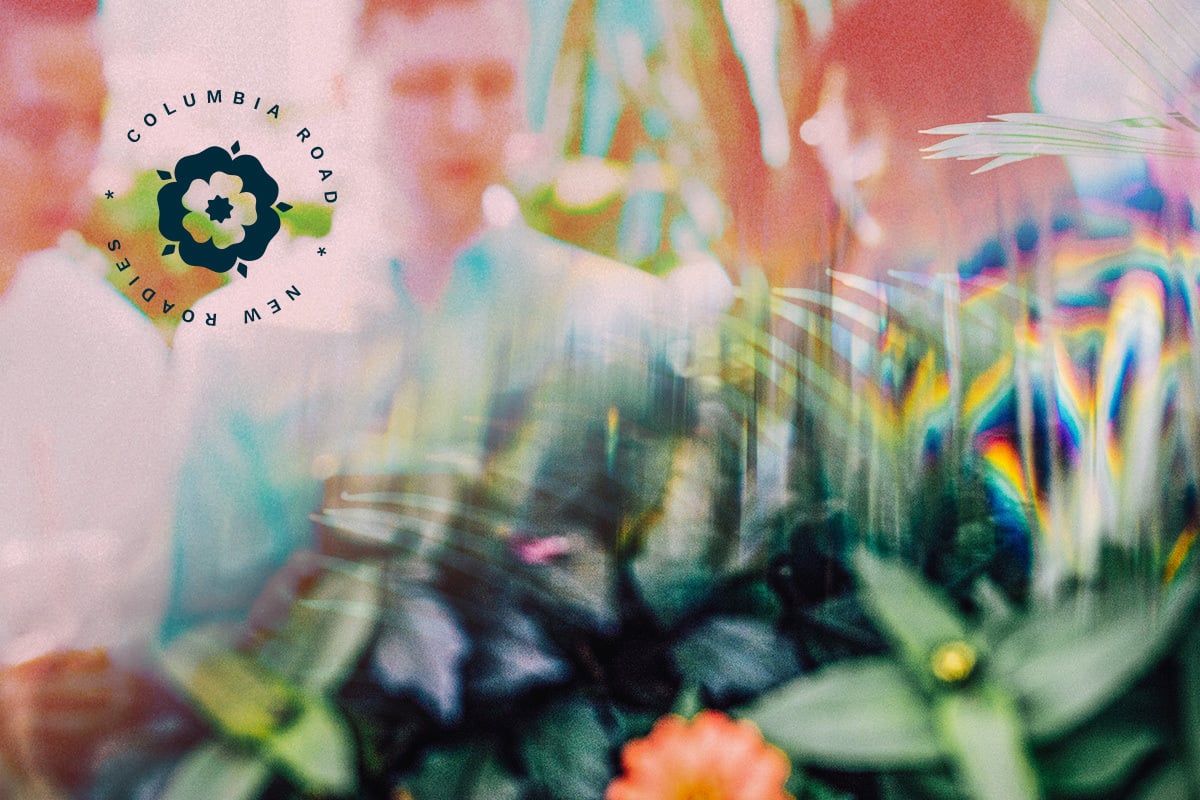 Ia Appelberg

|

Senior Consultant, Full Stack Marketing
Hi Ia, how did you get good at what you do?
So I'm not one of those people who can recall a childhood memory stating something like "Well, I got my first computer when I was five years old ..." or "Ever since I read my first book, I knew I wanted to write!". I thought I was going to work with something connected to sports, because that's my initial background.
But I studied media and communications science as well as journalism at university (quite different from sports, lol), and eventually ended up in marketing as a copywriter/content consultant. From then on, I gradually shifted focus from content to tech - and here I am!
So anyway, TL;DR - the true answer to how I got good at what I do is that I've had the great fortune to work alongside, and learn from, some truly awesome people my whole career. Everyone from content creators to developers, project managers to designers, CEOs to interns. Without them, I'd never be where I am today.
Why Columbia Road?
I'd stepped away from consulting and gone over to "the dark side", i.e. the client side, haha. But the tempo was just a bit too slow, at least for me. I sort of longed for the excitement and pressure of deadlines, and the opportunity to be part of different projects. And I really missed having colleagues who do the same things as I do.
And along came Columbia Road, to my great happiness! I was intrigued by the flat organisation, the interesting projects, and the massive amount of competence that seemed to reside within the agency. Joining CR would give me the opportunity to truly grow and evolve by trying new things, and that's exactly what I was looking for. It's only my fourth week, but I've already learned tonnes of stuff!
What makes your heart beat a little faster?
This is probably going to make me sound like a total twerp, but: my husband, haha. We really dig food and wine, but unfortunately we both suck at cooking so we love trying new restaurants and bars.
Lego is a bit of a guilty pleasure! Not building freely, but the models where you have to be meticulous and follow the instructions. I love putting everything together the way it's supposed to be, and the satisfaction of seeing the complete build. Christmas is coming up so it's time to bring out the Hogwarts model!
I also like to work out and am actually a spinning class instructor as well (love yelling at people what to do, lol, but also the planning and decision making that goes into it).
---
Bartu Bazna

|

Consultant, Technology
Hi Bartu, how did you get good at what you do?
Ever since I was a kid, I've always had a passion for messing around with computers. This gained traction especially when I realised that I could modify the source code for some single-player flash games I used to play. I still remember how big of a grin I had when I saw my 2D character moving at lightning speed with infinite health points.
When I was 18, I moved to Germany from Turkey in order to pursue my dreams of becoming a computer engineer. Throughout my studies I've learnt a lot of theoretical things about computers and software development, however what helped me the most has been working at different companies as a software tester and a software developer. In my last job, I worked as a software development consultant, where I helped multiple clients solve their business problems.
I also really enjoy programming in my spare time, which also definitely helps me improve my skills and keeps me up to date with the latest tech-related developments.
Why Columbia Road?
I've been following Columbia Road on social media and have also attended some of their seminars. This gave me a very good insight into the company's purpose, culture and way of doing business.
The trust that Columbia Road puts into its employees, and the freedom that is given to the employees while providing a great support network were the deciding factors for me. It's only been a couple of days as of writing this post, however I can only think of what an overwhelmingly positive experience it has been so far!
What makes your heart beat a little faster?
Working on my custom keyboard and the PC I built myself definitely makes my heart beat a little faster. I love snowboarding when I have the opportunity, but of course that isn't something that can be done all the time. Playing video games, especially competitive ones, is definitely on this list as well!
---
Suvi Uotila

|

Marketing Lead, Finland
Hi Suvi, how did you get good at what you do?
I'm a sucker for great stories and am inspired constantly by the people around me. My core strengths lie in creative brand building, marketing and commercial storytelling. Having a background in account management, PR & communications, and events, I get my biggest kicks out of working with talented people. I've had the opportunity to learn from some of the best here in Finland: recently at one of Finland's biggest creative houses, SEK, where I worked as a Project Director with our large B2B clients. Before that, I worked at PwC's Private Company Services, taking care of our marketing & business development and international partnerships.
Why Columbia Road?
We share a passion for world-class customer experiences, technology and design. Columbia Road creates concrete and measurable business impact for its clients and the developing is done together with the clients.
The company culture radiates to everything Columbia Road does and the community is full of incredible people who also like to spend time together and share both professional and personal learnings. I've already been amazingly warmly welcomed and can't wait to get to know everyone better!
What makes your heart beat a little faster?
I'm a certified crazy dog woman and beagles with their silky ears and stubborn personalities have a special place in my heart. Music always makes me happy and on more than a few occasions, I've also been called a singing jukebox - give me a word and I'll give you a song the word is in. I'm waiting for an invite to play the Vogue Song Association game but it seems to have been lost in the mail. Whenever I have the time, I love to go on big and small adventures with my spouse and trip planning is so much fun!
---
Jere Väisänen

|

Senior Consultant, Full Stack Marketing

Hi Jere, how did you get good at what you do?
I studied Business Administration in university with a major in marketing, but quite soon after I started my career I dove into trying to learn the technologies that are used in marketing. At the beginning of my career at Finpro I was working in a more generalist role trying different things with a broad channel mix, creating content, managing campaigns and analysing the results. After trying marketing automation for the first time and seeing how challenging it is, I wanted to learn even more about it. At SOK I took a deep dive into Marketing Automation and learned how complex data can be utilised with marketing automation to create more value for business.
I feel that my curiosity has led me to try different things and my will to learn more has led me to deepen my knowledge on whatever I'm working on at the moment. I enjoy reading and listening to business books and taking online courses in marketing technologies or even programming to learn some basic skills to support my work. I feel that the more I learn, the cooler things I get to do, so that's probably what is driving me to learn even more all the time.
Why Columbia Road?
At Columbia Road I like the flat organisation and that I have the possibility to influence what projects I will be working on and what my career will look like here. I feel that I have the opportunity to work with interesting customers from many business areas and learn how they are utilising marketing technologies. After one month of working here it has also been really nice to see how people are helping each other. It feels like everyone is trying to help each other to do the best in their work as a group and are happy for each other's accomplishments.
What makes your heart beat a little faster?
Outside of work I like to play team sports like floorball and football where I love the excitement on the field no matter what level of beer league is in question and the fact that we are sharing and experiencing the ups and downs of our games and goals and mistakes as a team together.
Also it was quite exciting when I finally managed to brew a good batch of beer at home that actually tastes good. After weeks of studying, learning and iterating the quite complex brewing process, and after the few first batches had gone straight down the drain, it was quite exciting that the first sip actually tasted awesome.
---
Annika Katter

|

Consultant, Design

Hi Annika, how did you get good at what you do?
Since high school I knew that in order to not become bored from the work I do, I needed a profession that's creative and challenging. I decided to study something related to media production, as many fields in it interested me. During my audiovisual studies at a vocational school, I got into web design and decided to study IT & Business Technology and worked as a front end developer for a couple of years. However, the visual design of websites spoke to me more and I decided to study graphic design, which I now have a bachelor's degree in. Visual design in digital channels has always been close to my heart and in addition to UI design I've been expanding my knowledge for the last few years to UX and service design as well.
Why Columbia Road?
I've had Columbia Road pop up on my radar for a few years now, e.g. seeing posters plastered around Helsinki or targeted ads in social media channels. For these few years it's been an attractive company in my eyes and this autumn, when I was looking for new job opportunities and got (again) a targeted ad on Instagram about CR looking for designers, I decided I wasn't going to let this opportunity slip. What captured my attention about CR is the high quality work and the level of independence and responsibility the employers have. This makes me confident that CR has an environment where I can grow as a professional and get to work with interesting projects.
What makes your heart beat a little faster?
I'm a curious person by nature and thus interested in many things, but the thing that really gets me going is climbing. No matter if it's bouldering or lead climbing, inside or outside - the more variation, the better! I've been climbing for a few years now and I'm as in love with the sport as I was when I started. I feel like the problem solving and the can-do attitude of trying and trying again really translate positively from climbing to my work.
The resilience mindset is something that's both needed in design and climbing - by trying again and again you grow, you have to look at the same problem from different perspectives to tackle it and when you succeed you get immense pleasure out of it. I am a sporty kind of person and I do like to move in many different ways weekly, but climbing is my number one love. A close number two is hiking, especially if combined with climbing outside. When I need to relax I read - anything from sci-fi to philosophy - and play video games. These immersive activities help this escapist to really relax and give my brain some time off work.
---
Patrick Strack

|

Consultant, Design

Hi Patrick, how did you get good at what you do?
I have always been passionate about gaming and the competitive side of it. My dream has always been to work in the gaming industry and I just had to find the right role for me, so I volunteered in different organisations and did whatever had to be done, like writing articles, designing social media assets, building websites or producing photos at events. The design part is what stuck with me the most and I decided to pursue that as a full-time job after school. Through all kinds of projects with non-endemic clients over the past 10 years I wanted more than just to design, I wanted to help companies to get more value out of their products and started to actively help clients create a better user experience through sponsorships, advertisements and ecommerce platforms.
Why Columbia Road?
Columbia Road stuck out to me because of the very large team and flexibility the company offers, which allows the building of project-based teams, combining everyone's skills and expertise to create the best result possible for Columbia Road's clients. As a result, the quality of work and client satisfaction is really high, which is an environment I feel home in.
What makes your heart beat a little faster?
I am very passionate about anything that keeps me active and outdoors, especially sports like football, cycling and swimming. One of the main reasons I fell in love with Sweden is the vast nature and possibilities of outdoor activities. I am a very competitive person and do things over and over, while making small improvements and changing ways of training to get the best results, which translates very well into my way of working. UX/ UI design is not linear and is a constant process that never really stops, but seeing the results of that process is extremely rewarding.
Having a high performance mindset is important in both sports and business. In the rest of my free time I like to read a lot, especially sports and business psychology, but also all kinds of fiction to balance it out. I also love following professional football and Formula 1 and playing video games to relax.
---
Hasan Hadiyev

|

Associate Consultant, Technology

Hi Hasan, how did you get good at what you do?
Through curiosity and a desire to create something. My learning path mostly consists of online courses, talking with experienced people from different disciplines and doing my best to implement that one idea that comes to my mind once in a while. So I would say it involves both being on your own and getting out there to meet new people. Currently I am also pursuing my Master's degree in Software, Systems and Services Development in the Global Environment to learn more about different aspects of software development.
Why Columbia Road?
Opportunities to be part of various projects. Not just to develop them, but to take responsibility and to have freedom of decision making as well as to dwell in other areas of interest to me. I am not only interested in the development of the products, but also in the business side. At CR, I have the chance to be part of both worlds. Flat hierarchy practice at CR not only helps you in the sense of responsibility and freedom, but gives you access to the network of skilled professionals from different fields.
What makes your heart beat a little faster?
Motorsports. From attending events as a spectator to being a passenger on a track day or playing a racing game, it kind of lets me disconnect from this world. Eating healthy & nutritious and going to the gym also makes me feel good! Finding underrated music, dancing, taking photos and editing videos are also among things I enjoy.
---
How would you fancy working alongside these amazing people at Columbia Road? We're constantly looking for new talented and nice people to join our crew! Take a peek at our open positions 👇