---
Details of the crash course
The aim of this workshop is to provide people in leadership and manager positions in sales or marketing an opportunity to learn how to instill a growth hacking mindset throughout their organisation.
During the crash course, we'll discuss growth hacking especially from the point-of-view of large companies. These private and confidential courses enable discussion and hands-on work on your actual business problems and opportunities.
We want to help you understand how to get started with establishing growth hacking ways-of-working cross-organisationally, how to create growth hacking teams and enable a growth culture.

Growth is not the easiest route, but it's what will keep your business going in this new digital revenue focused landscape. A well-tuned growth engine is also your best insurance for a downturn economy: sales and marketing cannot stop, but the engine must be efficient.
Agenda
Morning Coffee
Part 1: Why and how to do growth hacking
- Growth hacking is a new way of driving business growth: Background and principles of modern digital sales and growth marketing, and how to drive culture change.

- How to do growth hacking in practice: Team and tools, processes and methodology, real case examples.
Break
Part 2: Growth Hacking in action
- Getting started: What are you growing and how should you do growth hacking? Starting a growth hacking initiative (real case example).

- Applying growth hacking in your organization: Organising around growth, how to drive forward a growth mindset shift. Typical challenges and conflicts when ramping up growth hacking in large organizations.
Lunch and discussion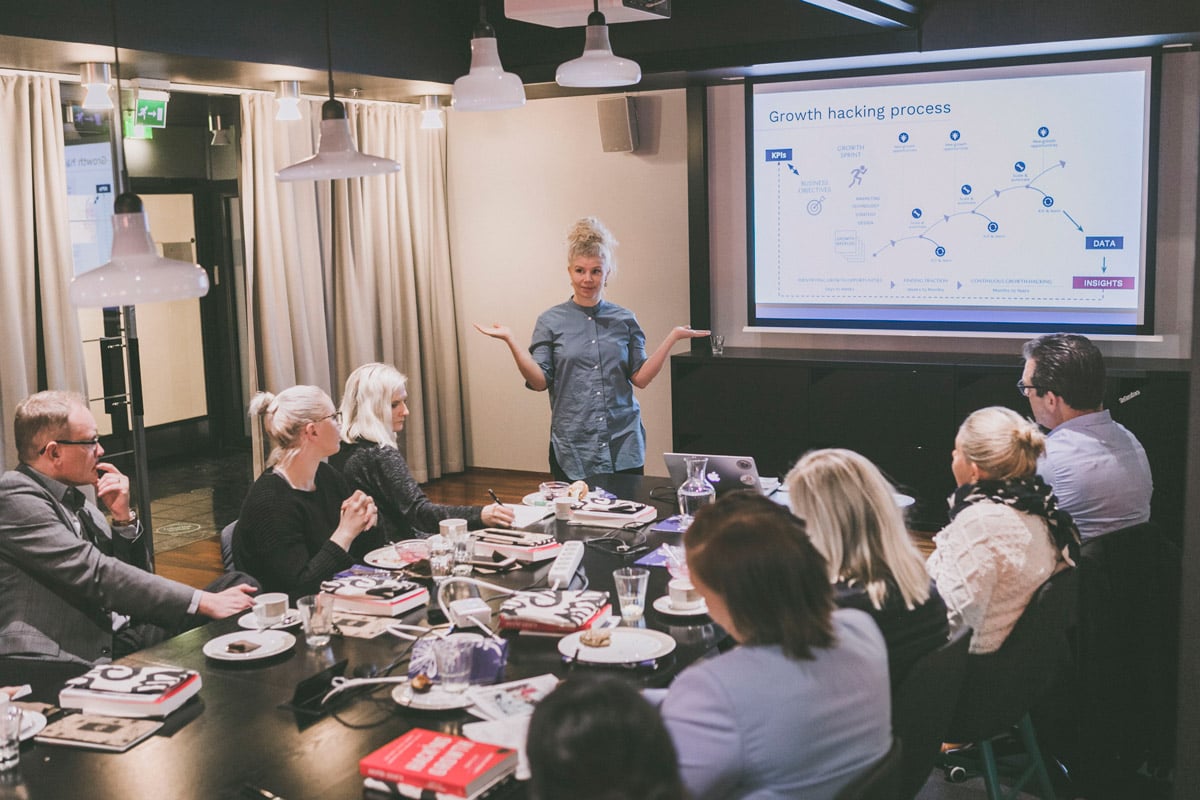 More information about the course:
Magnus Stjerna